Understanding how Veterans education in Colorado can be funded through GI Bill, Post and 9/11 Bill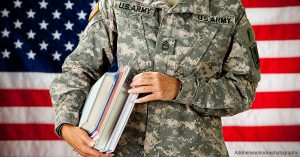 As a Veteran in Colorado, you may be entitled to some amazing education and housing benefits through the GI Bill, Post 9/11 Bill, and others.  Your family may also be able to take advantage of these benefits to pursue education options, launch a new career, or round out skills that can help someone be more productive at a current job.
Recently, a prospective student and Veteran came to Digital Workshop Center (DWC) and needed more information on how tuition for our classes would be paid for through GI Bill education benefits.  The language of these benefits is long and confusing for anyone to read.  After speaking with our Veterans education representative from the VA, DWC staff compiled some answers to common tuition questions.
Veterans in Colorado – Equation for determining entitlement amount
As a non-college degree school, Digital Workshop Center certificate programs, bootcamps , or classes are eligible for any Veteran with remaining education benefits to enroll.  However, DWC can not predict the dollar amount of any Veteran's remaining education benefits.  Funding for education varies from Veteran to Veteran, based on factors such as length of service, branch of military, and more.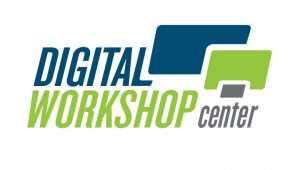 To learn more about your eligibility, we recommend that you download our e-guide.  This free download is filled with useful information and links pertaining to understanding benefits and determining eligibility.  Each Veteran can also check their individual eligibility through the ebenefits website.
Let's use an example of a Veteran looking to sign up for an advanced web development certificate at DWC.
For this example, let's use round numbers and say the cost of this certificate program is approximately $6,000.
In this case, VA funding is based on the cost of the program instead of the number of months it takes to complete. For this example, let's say the annual cap for VA funding for non-degree schools is $22,000.00 per year. (note: this is an estimate annual cap only)
In order to determine the amount of "entitlement" that the VA would be charging against your VA benefits we need to we divide the annual cap, $22,000, by 12 months for a monthly amount of $1,833.33.
Next, divide the tuition total ($6,000) by the entitlement amount ($1,833.33) for a total equal to 3.27. Those 3.27 months would be charged against your education benefits no matter if your training was completed in 18 consecutive days or over a 12 month period.
Veterans in Colorado – Equation for determining housing stipend amount
Separate than your education benefits, to determine housing through GI Bill benefits we have to use a different equation.
For housing, the VA pays based on the number of hours per week. For a non-degree school such as DWC, full time students are determined by 18 clock hrs/week.  In other words, a student attending 18 or more hours per week should get full time status under their education benefits.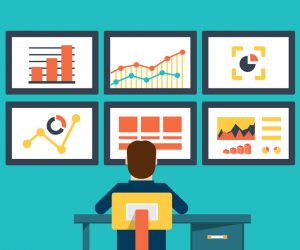 For education benefits including chapters 30, 32, 35, 1606, and 1607, the clock hour training time is measured as follows:
18 hours or more are full-time
13-17 hours are ¾-time
9-12 hours are ½-time
5-8 hours are less than ½-time
1-4 hours are ¼-time or less
DWC certificate programs and bootcamps vary in total class hours per week because we give our students flexible scheduling options to advance their skills while continuing with their normal life, work, or family.  On average, DWC students attend approximately 10 hours per week.  A student attending 10 hours a week over a 6 month period would get slightly more than the half time housing rate for the days or weeks that they're attending.
Need more information?