Common questions for vocational programs at DWC
What should I expect as a new student?
In order to help you learn new job skills, we have designed our programs to be unique, engaging, and hands-on style of training.
Programs at DWC are offered in a short-course, accelerated format, with flexible scheduling options available. As a prospective or new student at DWC, we have prepared a welcome guide for you to help answer commonly asked questions.
Download the Welcome Guide here
The topics covered in this guide include:
Expectations for style of training
Scheduling
Payment
We want to see you flourish both in the classroom and beyond. If you need help at any time getting started, please contact our administrative offices or speak to a student advisor. We will be happy to assist you and look forward to seeing you in class soon!
How long is a class at DWC?
At DWC, we offer flexible training options to best fit your schedule.  Everyone has busy lives, so we try to offer classes at different times of day and days of the week.
Each class varies in length and you should refer to the specific class page to find out all of the class details including length, cost, location, and more.
What's the difference between a class, certificate program, and bootcamp?
At DWC, we have three classroom training options:
Class – A stand-alone training session in either a public or private format.
Certificate Program – A track of stand-alone classes that must be completed in order to earn your certificate credential.  A certificate program covers a variety of topics that help you work towards a career goal such as graphic design skills, digital marketing skills, and many more. All of our certificates are state approved, higher education credentials.
Bootcamp – A bootcamp is a focused, intensive program to upskill in one software or career goal.
To learn more about which program is right for you, contact us today to schedule a training plan meeting.
What does a "live online class" mean?
Live online classes at DWC are offered in a synchronous format.  You will always work with a live instructor/mentor in real-time.
For live online classes, you attend at a scheduled date/time, and we will digitally provide you with the class materials.  A live online class can be attended from anywhere using Zoom.
Where are DWC headquarters located?
Fort Collins administrative headquarters and campus:
Mailing / Northern Colorado campus address: 324 Remington St. Fort Collins, CO 80524 (map)
Main Classroom Entrance: Suite 110
Administrative Offices: Suite 130
Phone: 970-980-8091
Email: info@digitalworkshopcenter.com
For parking and more information, visit our contact us page.
How do I enroll in a class?
To get started, you must create an account for our online enrollment system.  Next, find the course you are interested in and follow the instructions on the course page. If you have any questions on which class is right for you, please contact us at (970) 980-8091.
Do I have to meet the prerequisites to take a class?
We highly recommend that each student begin in the Level 1/Beginner's classes to build a strong foundation of skills.  Some classes have specific pre-requisite requirements and it is the students responsibility to understand and acknowledge that this requirement has been met.
Digital Workshop Center does not provide pre-screening or assessments for students. It is the responsibility of each student to evaluate the prerequisites of each course and ensure they feel qualified to move beyond each level on their own. Please call us at (970) 980-8091 to discuss course options.
What if I have to re-schedule or cancel my class?
If you need to re-schedule or cancel a class, please review our
terms and conditions
 and review the refund table section. Cancellation due to emergency situations will be addressed on a case-by-case basis.
Every student receives a copy of their enrollment agreement including Terms and Conditions at the time of registration.  It is the students responsibility to abide by these conditions.
What does a free re-take mean and am I eligible?
A re-take is provided for specific public courses as a way for students to refresh the skills they learned in class. A re-take is non-transferable and no textbook is provided (students need to bring their original textbook). If a student does not attend the originally scheduled class, they are not eligible for a re-take.
Students are welcome to register for their free class retake within 1 year of their original class date using discount code RETAKE100 at checkout.  Re-take eligibility expires one(1) year after the start date of the initial class.
How do I get a recording of my class session?
As a registered student at DWC, you are able to watch recorded sessions by submitting a request form
here
.  If you need additional help,
contact
our administrative offices.
Please allow 1-2 business days for the recording link to be emailed to you.
Class recordings will be available by request for 3-4 weeks after the session has ended.
What's the difference between public and private training?
Classes with a public schedule are posted online and available to anyone to register.  If the scheduled date/time of the public class does not work for you, private training is one-on-one option.
All DWC courses are available for private one-on-one training. However, there is an additional fee per student, per course for a private instruction. This fee varies based on the course.
What type financial aid is available?
How old do I have to be to take a class at the DWC?
Anyone over the age of 16 is allowed to enroll for any of our classes.  Anyone under the age of 16 wishing to attend a course must have their parent or guardian sign a written consent form before the course date.  According to DPOS regulations, there are some restrictions on available classes for students under the age of 16.
Digital Workshop Center does not prohibit anyone from attending our courses based on race, gender, color, national origin, or disability.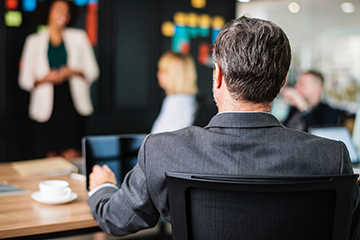 Focus on Real-World Skills
Each of our stand-alone classes is designed to teach how to improve your skills in a real-world setting.  DWC's experential learning style ensures you will be guided by an expert instructor will performing all of the tasks to help you learn.
The challenges you face in class will mimic what you will need to land a job and improve your daily productivity.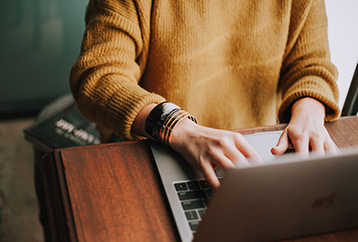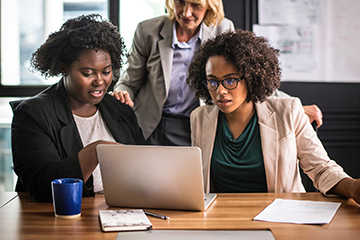 Support & Mentoring
All stand-alone classes are offered in an accelerated workshop format.
Your instructor will provide hands-on, experiential style classroom learning for you to learn best practices of applying tech skills in the real-world.
Each class may be eligible credit towards a certification program, which includes career counseling and portfolio projects.
Flexible scheduling options allow you to choose what works best for your time.
Why Digital Workshop Center?

81%
of program graduates last year from unemployed to employed.

2.9
months avg to find employment after graduation

$12k
average increase in salary of certificate program students

1-on-1
career counseling and mentoring services included
Always Live | Hands-On | Small Class Sizes | Expert Instructors | Streaming Online
*program statistics compiled from DWC enrollment report (2019-2021)