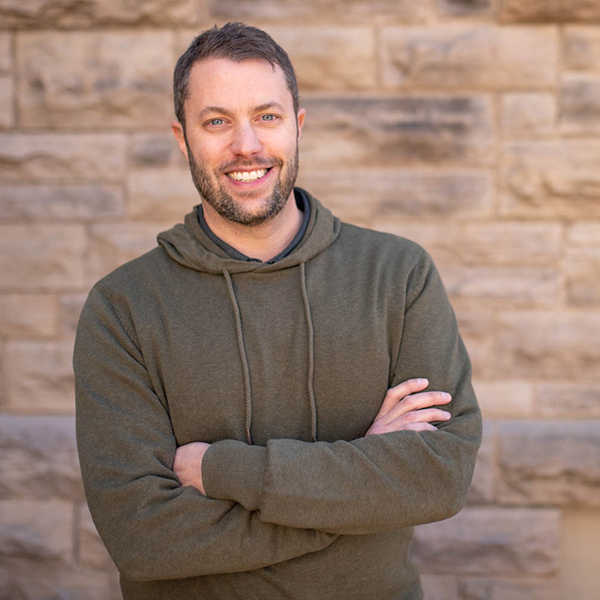 Stu Crair
Director & Founder
Stu Crair is the Director & Founder of the Digital Workshop Center (DWC). In 2006, after many years in technology and higher education, Stu began DWC by offering private, customized training. Though DWC has grown immensely, Stu remains focused on providing the same customer service and personalized attention to all students.
Stu has a degree in Information Systems from the University of Maryland at College Park and has over 20 years of experience in higher education and technology. Since 2014, he has also taught as an adjunct Instructor at Colorado State University's College of Business. Stu is passionate about helping others to succeed and enjoys mentoring DWC instructors. Stu loves to see our students leave with a spring in their step, armed with new skills to find a new job or advance in their career.
In his free time, Stu enjoys cooking, yoga, hiking, and plays drums with several local bands.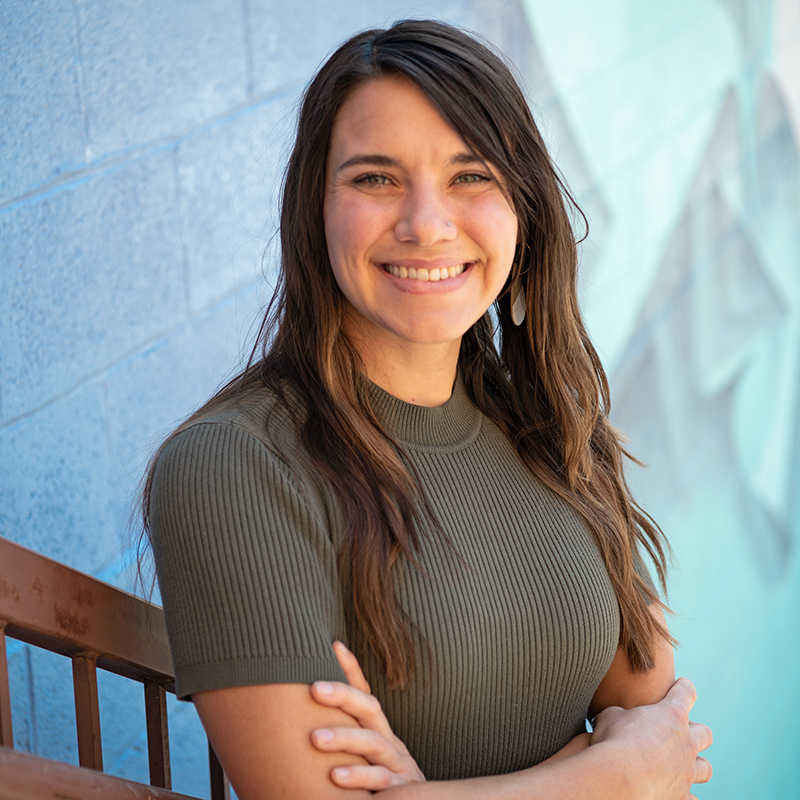 Ally Biernat
Admissions Director
Ally is a Colorado native who decided to make Fort Collins her home after graduating from Colorado State University with a BS in Nutrition and Food Science. She has experience working in a variety of industries and thrives on making genuine connections in her community. She is passionate about helping others and facilitating learning and professional development.
She is always looking for her next creative challenge whether it is out in the mountains, in her kitchen, or at the office. In her free time you will find her out in her garden, exploring a new rock climbing route, or paddle boarding with her pup, Wilder.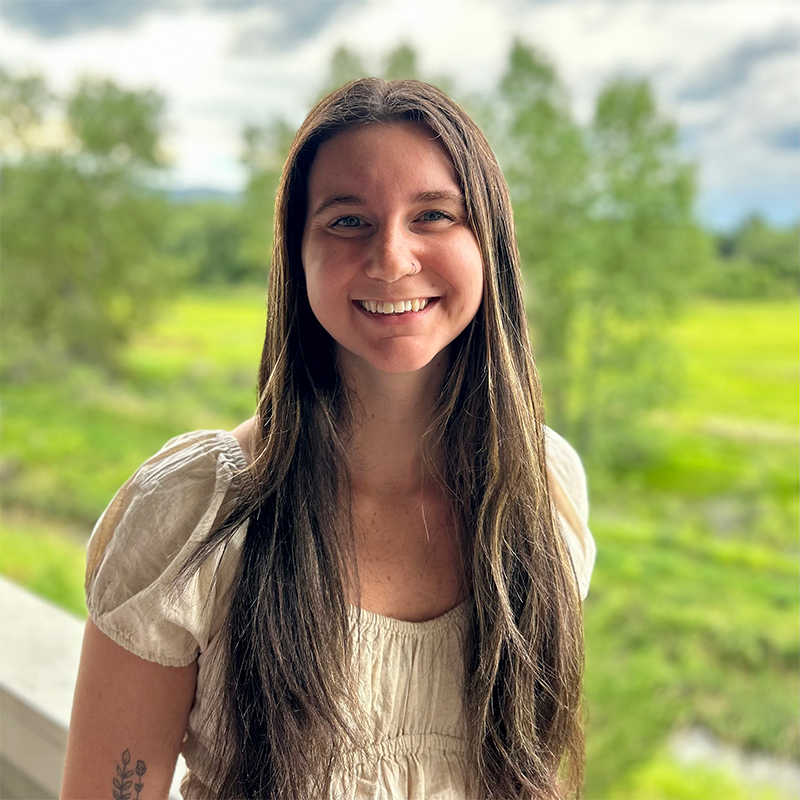 Brittany Lieske
Student Affairs Manager
Brittany grew up in Illinois outside of Chicago and moved out to Fort Collins six years ago for a change in scenery and to pursue a Communications degree at CSU.  She has been loving Colorado ever since.
She has a passion for working closely with others and helping people better themselves both personally and professionally.  For all these reasons, Brittany is excited about being a part of the DWC team.
Outside of work you can find her somewhere in the mountains, by a river, at a concert, or in the kitchen trying out a new recipe. Whether it be alone, or with friends, Brittany is always finding happiness being out in nature.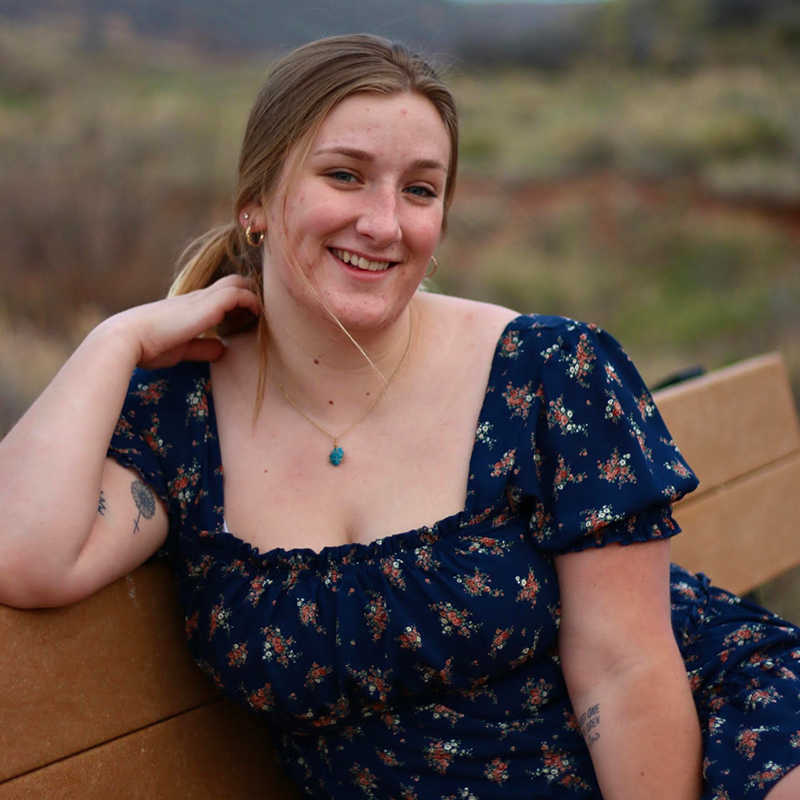 Savannah Nickerson
Communications Assistant
Savannah grew up in New England and spent time in New Hampshire before moving out to Colorado back in 2020. After settling in Denver, she entered into the Writing, Rhetoric, & Social Change Master's program at CSU and made the move up to Fort Collins. She recently graduated after completing a thesis project in designing an alternative writing curriculum that focuses on teaching students how to write for and communicate with online audiences.
When not writing or creating content, Savannah is on a mission to find the best secluded hikes and trail runs of Colorado and surrounding areas. She can always be found on the trails, at the next indie rock concert, and in Old Town serving up Blue Agave tacos.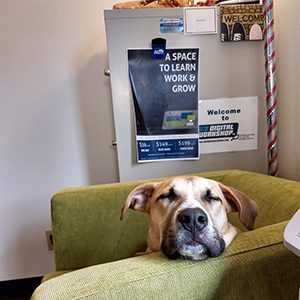 Alan Peters is a illustrator and graphic artist and owner of Boulder based studio Jupiter Visual. Jupiter Visual provides creative services including graphic design, illustration, and screen printed goods and can often be found drawing bicycles and robots. With roots in the midwest, Alan has been a creative professional in Colorado for over 15 years working with diverse clients from bands to breweries. Alan believes in community building, agile practices and rapid development in creative learning.

Amanda Conley is an accounting and bookkeeping professional of over 15 years. She holds a Masters of Professional Accountancy from Colorado State University – Global and a Masters of Business Administration from George Fox University. Amanda owns an accounting and tax practice, works for one of largest providers of accounting and tax software and services, and has a passion for education. She has spent the last 13 years working in higher education, helping students achieve their career goals with practical and applicable skills.

Amanda lives in Washington with her husband and two rescue dogs, Lola and Abbey. She enjoys time outdoors camping, mountain biking, and snowboarding.

Global Social Media Marketing CEO, Google For Education Certified Trainer, Event Manager for Network After Work, Amazon Influencer, Google Ads & Analytics Instructor, and former English Teacher in Spain.

After graduating from the University of Georgia with a B.B.A in Marketing, International Business, Benjamin Kepner has 10 years of experience in global sales, technology, public speaking, training, blogging, partnership marketing, G Suite, SEO, Google Ads, WordPress, Facebook, YouTube, Twitter, LinkedIn, Instagram, and Spanish for 100 brands and 100 events across 40 industries. My values rooted in generosity, collaboration, and transparency guide the vision and culture for the Global Social Media Marketing team to deliver positive results to our clients, 60K fans, and partners.

I'm passionate about live music, hiking, surfing, food, travel, YouTube, and snowboarding to keep my soul balanced.

Betsy has over 25 years' experience in the training world. She has trained in the corporate world as well as taught in the academic world. She loves working with people and is passionate about helping others with their training needs and loves seeing their breakthroughs with the materials they are working on. She teaches power skill courses such as negotiation skills, business writing for bankers, critical thinking and building relationships as a tool. She also teaches technology courses such as MS Office, Tableau, Photoshop and social media. She is a modern classroom certified trainer.

Betsy believes we are at our best when we continually learn and that's why she loves working with others and learning from them and helping them to learn new passions and ways to prepare for a rewarding job path.

Betsy lives in Rochester, New York and enjoys the great lakes. She loves to spend her time racing sailboats or just enjoying being on the water. Her other passion is photography. She loves to capture slices of time doing whatever people love to do. She also loves to snow show, ski and hike.

I am an avid web designer and developer that has been in the industry for over 10 years, and I haven't stopped loving it! I have an associate degree in Interactive Media Design from the Art Institute of Philadelphia and a Certificate in Software Engineering from Villanova University. My next goal is to pursue a bachelor's degree in Information Systems.

Outside of my passion for technology, I have a bit of a green thumb. I enjoy landscaping and gardening when I have time, of course. I also enjoy volunteering at my parishes and spending time with my wife and my rabble-rousing dog.

With over 25 years of experience in design, tech, business, and entrepreneurship, Chris knows how to connect with a multitude of audiences and weave his endearing style of mindful communication into engaging and inspiring talks, lectures, and workshops. His vast experience, deep insights, and passionate story-telling turn every event into a memorable experience.

Areas of Expertise:
• User Experience Design
• Design thinking
• Authentic leadership
• Growth mindset

With nearly 15 years of experience spanning from project management, business analysis and software development to teaching, facilitation and leading process improvement initiatives, Chris is driven to continuously learn new things and connect with others with similar interests.

Chris is a relentless enthusiast of knowledge, has 13+ years of experience in the tech sector and is a lead instructor at the University of Manitoba (Canada). He has been teaching courses in business, project management, analysis, development, and a variety of soft skill workshops at the University level and absolutely loves it.

Outside of the classroom, Chris is a boxing enthusiast and an avid volunteer in the community. He's been coaching youth basketball for over 10 years, has been volunteering for the Big Brothers Big Sisters program and is a local business advisor for high school students in the Junior Achievement program (high school program that teaches entrepreneurship by launching a business during the school year with guidance from business advisors).

I grew up in Miami, Florida, my mother, Scandinavian, and my father, Cuban. Their mixture of cultures sparked a desire to become immersed in different cultures, so I joined the Navy. I was stationed in Japan for four years and Rota Spain for three years. While in Japan, I vacationed in Hong Kong and Korea. During my stay in Spain, I backpacked for three weeks through 7 countries. My experience in the Navy opened up a whole new world filled with people who expressed fascinating beliefs, traditions, and ideas, inspiring me to become a teacher and mentor.

After I retired from the Navy, I pursued my passion for teaching. I am a Master Certified Microsoft Instructor, CompTIA Certified Technical Trainer, Dale Carnegie High Impact presenter, and curriculum developer with over 25 years of experience facilitating engaging, interactive training from Salesforce concepts to Microsoft Office for diverse audiences. In October of 2021, I received a Bachelor of Science in Computer and Information Science with a major in Software Development. (Summa Cum Laude) from ECPI University.

Over the years, I have built a reputation among my repeat clientele for my passion and unique ability to reach beginners and challenging the more advanced by connecting their interests via relatable analogies and hands-on projects. Additionally, I use my artistic and theatrical talents to create a visual and fun learning connection.

Dan is a Los Angeles-born designer and developer currently living north of Toronto, Ontario, Canada.

Dan has had a long and varied career, starting in graphic design and game design, he shifted into mobile design in 2007, and rode the rise
of the App Store, iOS and Android in the early 2010s. By 2012, he had worked on over 30 different mobile applications for iOS and Android.
He was hired as a design lead at Disney Parks, Resorts & Experiences in 2012 and lead teams responsible for projects like the Walt Disney
World mobile app, the Disney Cruise Line app and the redesign of FastPass+ at Disney World.

Dan has also been in education since 2002, working primarily with adults and career-changers. He spent 3 years at Woodbury University in Burbank, CA before joining General Assembly in 2019 and leading over 16 successful cohorts for learners across North America.

Dana Volney is the owner and marketing consultant for Volney Ventures, LLC in Casper, Wyoming. Through her company, established in 2010, she helps businesses succeed by providing marketing strategies, branding, media buys, creative consulting, event planning, recruiting, and more. She also teaches business focused classes such as conflict resolution, customer service, and creating effective presentations.

Dana graduated with a Bachelor of Science degree in Marketing with a minor in Finance from the University of Wyoming and received her Master of Business Administration with a concentration in Global Management from Ashford University.

In her free time, Dana writes romance novels. Splitting her time between telling fast-paced suspense/mystery stories and sweet holiday romances, she likes to try new adventures in real life whenever she can (which, let's face it, means tasting all sorts of delicious cuisines). Dana is bold, adventurous, and—by her own admission—good with corgis, having kept Sealy Two Delta, a tri-colored Pembroke, happy for eighteen months now.

Elizabeth Newton is an educator, coach and mentor. She holds a BA in Organizational Development with a minor in human resources from Regis University. She also holds a Master of Education (M.Ed) in Adult Education from Regis University and a Masters in Health Administration from the University of Phoenix. Elizabeth has 20 years of teaching/support experience with Hewlett Packard and Weston Distance Learning.

Elizabeth's career began in a small local computer business selling computers and computer applications to small business in Loveland Colorado. She then brought her wealth of knowledge to Hewlett Packard where she taught Microsoft applications to support engineers worldwide. While employed at Hewlett Packard as a training specialist and consultant her goal was to provide world class customer experiences.

Elizabeth has a passion for learning. She believes that in life we experience daily learning moments. She believes we have the power to capture each moment and grow professionally and personally. When not teaching, Elizabeth spends time with her family enjoying the outdoors hiking, camping and sitting around the fire telling tall tales with her granddaughters. She also enjoys yoga, tai chi, meditating and cooking.

Heather has been a data scientist for over a decade, currently working in healthcare specializing in deep learning models for pathology. Her background is in mathematics and has worked in a variety of industries, including finance, consulting, hospitality, retail, and government.

Heather currently resides in Austin, TX, and works remotely and enjoys travel, hiking, vegan backing, and arts and crafts in her spare time. She is passionate about helping others break into the data science and analytics field.

Jackie has devoted her life to the arts. Born in Los Angeles, she grew up in the record business surrounded by an ever-changing musical and artistic landscape. She has a Bachelor of Arts in New Media from the University of California, San Diego. For twelve years, she ran her own web design company in Silicon Valley creating marketing campaigns and digital assets for various startups and Stanford University. Due to her passion and love for modern art/design she decided to devote her life to inspiring the next generation of female digital artists and creators. She has an MFA from the San Francisco Art Institute in Design and Technology and when not teaching, she spends her time creating large-scale art installations and working with her fellow artists and alums at her non-profit San Francisco Artists Alumni.

Jake Van Newkirk is a creative director and graphic designer with almost 20 years of experience in creative direction, branding, graphic design, marketing, product design, product development, and retail / tradeshow space design. Over the course of his career, he has worked in-house as a Creative Director for nationally recognized brands in the apparel and footwear industries, as well as maintained a consulting practice for small and medium-sized businesses across various industries.

Jake grew up in Fort Collins and holds a Bachelor of Fine Arts (BFA) from Fort Lewis College in Durango, Colorado.

When Jake isn't teaching or working behind his computer for his clients, he can be found biking, snowboarding, fishing and camping with his family in the great outdoors of Colorado.

Jenny has 20 years of experience as a creative professional under her belt, with experience ranging from publication production and management, to digital marketing strategy. During that time, she has been an Assistant Director for Rocky Mountain Student Media Corp., Creative Services Manager for an event company serving clients around the globe, and has maintained a handful of small businesses as design clients.

A proud Ram with a BFA in Graphic Design from CSU, Jenny also has an MS in Journalism Innovation from Syracuse University. She is currently combining these academic experiences in her role as Instructor for the Journalism and Media Communication department at CSU.

Joanna has 17 years of career experience spanning multiple industries including
journalism, technology, and higher education. While she has been known to lean into
theory when she geeks out about ways communication and technology team up in our
lives, she also has fun with practical application in written and visual formats.
After spending five years teaching in the Journalism and Media Communication
Department at Colorado State University, she transitioned to a career in technology
within financial services. She is a firm believer that effective communication is an
integral ingredient for success in any industry. She attended CSU for a B.A. in Technical
Journalism and an M.S. in Public Communication and Technology.
One of her latest hobbies is in the realm of fermentation science as she continues to
learn more about making mead. She also enjoys outdoor activities and traveling. No
matter how much she is drawn to exploring different cities around the world, there's no
denying that Colorado is her home.

Hello! My name is John Rawson and I'm an experienced graphic and motion graphic designer with experience working in digital media. I've worked on some amazing projects in Silicon Valley and Hollywood, using tools like Photoshop, Illustrator, After Effects, and Premiere Pro. I can make stunning animations, graphics, motion graphics, and VFX for web, mobile, film and games. I have a design degree from San Jose State University and I'm always curious to learn new skills and techniques.

I also teach Adobe classes to share my knowledge and experience with others. In my classes, you will learn how to use these wonderful tools and software to create your own impressive visuals and effects. You will also get some insider tips on how to thrive in the creative industry. Whether you are a novice or a master, you will have fun learning new things with me!

My name is Jose Vega, I was born and raised four blocks from the beach on Puerto Rico's beautiful north coast but have spent half of my life in the continental United States. Most of my 28 years of software development experience were focused on the Retail Industry, consulting for clients such as Home Depot, Ulta Cosmetics, Gap, Pep Boys, Luxottica among others. Although I wore many hats during those years, from Developer, Technical Trainer to VP of Engineering, my unofficial title was "El Curandero" (The Healer) due to my knack for finding solutions for my clients.

I've always been passionate about teaching and found ways to do so in my professional career while traveling the world. I retired from the software development industry in 2019 and decided to focus my energy on sharing my experiences to help address the digital literacy divide, especially in the adult Spanish-speaking community. I am looking forward to continuing this effort with DWC helping with Digital Literacy, MS Office, and Google Suite. When not teaching, you will find me dancing salsa, improvising recipes in the kitchen, or walking our dog around beautiful Austin, Texas.

Josh Hardin has dedicated his life to looking for the best light to photograph Colorado's peaks, plains and desert plateaus. Born and raised in Loveland, it was on childhood trips to the nearby Rockies that he discovered a passion for outdoor photography. He studied black and white darkroom techniques in high school, later managed a professional one-hour photo lab in Fort Collins and was as an editor of The Rocky Mountain Collegian while he was earning a bachelor's degree in journalism at Colorado State University.

Josh spent a year as a reporter/photographer for The BVI Beacon, a newspaper in the British Virgin Islands, then five years as the staff photographer for Regis University in Denver while earning a master's degree in business administration there. Josh's company Viewfinder Media recently released the book Classic Colorado: a compilation of his best nature shots.

Today, Josh works as staff photographer for Colorado Life Magazine, moderates the Rocky Mountain regional forum on Naturephotographers.net and still spends an extensive amount of time exploring and photographing his home state.

Kelvin Huntley, a native of Greensboro, NC comes to DWC with a plethora of government and teaching experience. He has served in several positions including Information Security Manager, and Information Technology Director. Kelvin is a recent graduate of the Naval Postgraduate School in Monterey, California where he earned his M.S. in Network Operations and Technology and where he developed multiple Augmented Reality applications for the Microsoft HoloLens while writing his thesis titled: "The Persistent Use of Augmented Reality in the Naval Domain."

Kelvin lives in Hampton Roads, Virginia, and spends his weekends either on his motorcycle or with his prized English bulldog named Dior. Kelvin is a high-energy instructor and his classes are filled with enthusiasm and creativity.

Kevin Hoth is a photographer, educator, and father based in Boulder, Colorado. Kevin has been teaching undergraduate courses at various universities for over twenty years. He has been doing commercial work in video and still photography as well as graphic design since 1999. He has a side career as an exhibiting visual artist and is represented by Walker Fine Art in Denver. When Kevin is not teaching, making art or being a Dad, he enjoys hiking, snowboarding, and wandering around the desert looking for pictures.

Kimberly Fields is the owner, founder, and principal instructional designer at KF Instructional Design Solutions, LLC. Kimberly has over 15 years of experience in course design, development, and delivery, and specializes in applying the principles of Universal Design for Learning to the creation of highly engaging, accessible online learning experiences. Her company works with clients around the globe to deliver courses on a variety of topics, ranging from principles of research security management in higher education to soft skills for new supervisors in the hospitality industry.

Kimberly is a bona fide technology geek who has dabbled with a wide variety of instructional technology tools over the years. She became hooked on helping others gain new instructional design skills while training her fellow instructors Laramie County Community College on emerging technology, where she served as an English Instructor and Instructional Designer. Her favorite development tools include Articulate 360, Adobe Captivate, Vyond (previously GoAnimate), Screencast-o-matic, and the Adobe Creative Suite.

When Kimberly is not in the midst of delivering high-quality instructional content to her clients, you can find her making the most of life in the Colorado foothills, enjoying her family, walking the dogs, tending to her garden, or napping—because naps are awesome.

Kristi Lovette began her career as a graphic designer and account manager at an agency in Omaha, NE in 2003. There, she provided design and direct marketing services for a variety of businesses, including Boys and Girls Club, Oriental Trading, Omaha Steaks, Cabela's, and more.

She was soon recruited by one of her key clients, Cox Communications, and spent nearly a decade leading all customer targeted marketing tactics and providing a bridge between Sales & Marketing. After several consolidations across the country, the company eliminated all local Marketing teams, and Kristi took that opportunity to finally make the move to Colorado!

Today, Kristi leads the Marketing and Business Development teams for an international wind engineering firm, based in Fort Collins. Here, she creates and implements digital and print marketing campaign, and sales strategies for the US and global markets.

When Kristi isn't working, she's either hiking, in a Yoga class or spending time on her own fine art and photography projects.

Lisa Ullery began her career in digital marketing at an agency in El Segundo, CA in 2010. Here, she dealt with a large number of small businesses in a variety of industries. Eventually, the agency was acquired by another organization and her role expanded to larger clients. After being acquired, she had the opportunity to work with well-known brands such as Body Glove, Blue Dog Bakery, and Little Debbie.

Today, Lisa works for an international B2B events company where she creates and implements digital strategy for their North American trade shows.

When Lisa is not working, you can find her taking a Yoga class or taking a walk with her dog Ziggy.

Mark T. Williams II is a Houston-born, life-long visual artist who has been a Career & Technical Educator in New Orleans for 6 years, training high school, college, and career artists in Digital Media, Digital Literacy, Career Readiness, and Branding. Mark gained a Master of Science in Industrial Design from the University of Houston in 2017 and a Bachelor of Arts in Art History
from Baylor University in 2013. Mark is an Adobe Certified Visual Design Specialist, who also currently teaches Graphic Design and Communication at the New Orelans-based fashion school, the "Material Institute".

He has extensive knowledge of educational pedagogies, habit formation, skills training, and career preparation from his time as a Combat Engineer (boobytrap, explosives, and mobility augmentation specialist) within the Army, where he was charged with training and preparing deploying units and military personnel for diverse and rapidly changing scenarios and environments. During his time in service, Mark also acted as a career guidance specialist for his fellow soldiers and those entering the civilian workforce.

After completing his master's thesis, "Design for Career Success: web-based career guidance model for industrial designers", he focused his time on understanding and designing for both the skills and information gaps that lead to career failure. Mark's research into the causes of career failure led to founding and directing an Arts, Culture, and Media based Apprenticeship / Design firm / Magazine called DECAF Publixations. DECAF stands for Design + Entrepreneurship + Culture + Arts + Fashion; its mission is focused on developing and showcasing minority excellence within the worlds of DECAF. Learn more and check out the magazine: decafpublixations.com

Mel. Wolverson has over 20 years of experience teaching creative technical courses. She's taught students young and old, from university faculty to retirees to brand new staff and

students.

She also has several years of experience in the field: working on graphics, photos, and video for university departments, supporting non-profit community organizations, and teaching state agencies. Mel. currently works with the Integrated Marketing & Communications group within the University of Missouri Extension.

In her free time she has illustrated a couple children's books, been on the board of a local theatre, and is mother to a very active toddler.

Peggy Horner is a multimedia specialist and educator. She has a MA in Multimedia Communications and a BA in Information Technology. She also has an EdD ABD in Organizational Leadership. Currently, Peggy teaches online for two well-known universities. She has taught for the Art Institute where she was the Program Director for Graphic, Web, and Interior Design. She has taught both young adult students at the beginning of their college career and Master level students in multiple Universities. Peggy has led workshops for people in the midst of their careers, to boost their skill level and to help them become more marketable.

Peggy enjoys a variety of things such as hiking national parks and traveling around the US on the back of her husband's motorcycle. She also has cuddle buddy named Harley who is a Bully Pit. In her free time, you can catch her hiking her local trails or cuddling with Harley and a book.

Phillip Broste is an artist and filmmaker with over 15 years of experience in the entertainment industry. Phil has a BA in cinema / television production from the University of Southern California and has worked as a visual effects artist and supervisor on several films, commercials, and TV shows including Avengers: Age of Ultron, Captain America: Winter Soldier, Jem and the Holograms, Zombieland, and ABC's Once Upon a Time.

As a supervisor, Phil has spent several years developing for and teaching workflow and technique to junior artists. He's excited to bring that experience to his role as an instructor for Digital Workshop Center, teaching people in the Fort Collins community how to use creative software to express their own ideas and vision.

When he isn't teaching, Phil is a Pedal Steel Guitar player with various local artists. He is also kept busy as a partner at VFX Legion, which often has him working remotely on TV and Film projects. And in his free time you will often find him hiking and camping with his family in the foothills of the Rockies.

To read the DWC community spotlight article on Phil, click here.

Quinita Whitfield has a background in Business Intelligence with a focus on Power BI. She has worked on several implementation projects with a focus on self-service visualization with Power BI. As part of these projects, she has taught many professionals how to consume, create, and use these reports and dashboards as tools to better equip them for their jobs. Quinita greatly enjoys empowering professionals through visual analytics tools.

Quinita is a University of Washington Alum. She earned her Masters of Science in Business Analytics from the University of Washington Tacoma. In her current role, Quinita is a Remote Business Analytics Consultant.

In her spare time, Quinita enjoys painting, roller-skating with her dog, and enjoying the beaches in her new home town of San Diego, CA.

I am a pure creative at heart who wants to capture a story with each design piece. A graphic designer and Adobe software trainer for many years with a passion for making things look good; I have worked with a wide range of clients who have required an equally wide range of design styles. I'm familiar with many approaches to design and consider myself to be adaptable to the needs of any given project. I like to build on what a client gives me and then offer my expertise as a sounding board for the vision of the client. My personal preference is towards clean and open designs with a single striking visual or eye-catching typographical work but this is not always the correct approach. It comes down to the needs of the project and the message that needs to be conveyed. I like to ask, "What is the story this design piece is trying to tell and how can I make l this piece tell that story?"

Over the last 10 years, I've become increasingly interested in board game design and creating graphics for the board game industry so I founded my own business called Zeroic Games. You can see more about Zeroic here: https://zeroicgames.com/

As for other hobbies, expect to find me at an ultra-nerdy game or comic convention deep diving into the unfathomable mysteries of some sci-fi/fantasy lore, reading my Bible or some other wondrous tales of good vs. evil, or spending time in nature with my family here in the Pacific Northwest!