Project Management Certificate
Advance your Career with a Project Management Certificate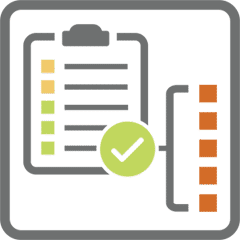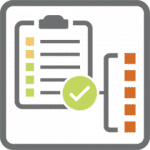 In the Project Management Certificate, our PMP® led training helps you fully prepare for the PMP certification exam.  In the fast-paced global economy we live in today, there's more pressure than ever on business professionals to learn and understand the best practices of Project Management. As more companies strategically align themselves to utilize the principles of Project Management in their daily activities, there's now additional focus on having knowledgeable project management professionals in the workplace.  Learn how to jump start your career today with PMP certification online training.
Project Management Program Schedule
Online

12 sessions, Sat 9AM-12:30PM MT

Get started with hands-on Project Management Training

Sessions

Session 1

Sat, Jul 30 09:00 am MDT - Sat, Jul 30 12:30 pm MDT

Online

Session 2

Sat, Aug 06 09:00 am MDT - Sat, Aug 06 12:30 pm MDT

Online

Session 3

Sat, Aug 13 09:00 am MDT - Sat, Aug 13 12:30 pm MDT

Online

Session 4

Sat, Aug 20 09:00 am MDT - Sat, Aug 20 12:30 pm MDT

Online

Session 5

Sat, Aug 27 09:00 am MDT - Sat, Aug 27 12:30 pm MDT

Online

Session 6

Sat, Sep 10 09:00 am MDT - Sat, Sep 10 12:30 pm MDT

Online

Session 7

Sat, Sep 17 09:00 am MDT - Sat, Sep 17 12:30 pm MDT

Online

Session 8

Sat, Sep 24 09:00 am MDT - Sat, Sep 24 12:30 pm MDT

Online

Session 9

Sat, Oct 01 09:00 am MDT - Sat, Oct 01 12:30 pm MDT

Online

Session 10

Sat, Oct 08 09:00 am MDT - Sat, Oct 08 12:30 pm MDT

Online

Session 11

Sat, Oct 15 09:00 am MDT - Sat, Oct 15 12:30 pm MDT

Online

Session 12

Sat, Oct 22 09:00 am MDT - Sat, Oct 22 12:30 pm MDT

Online
Not finding what you want? Contact us for more info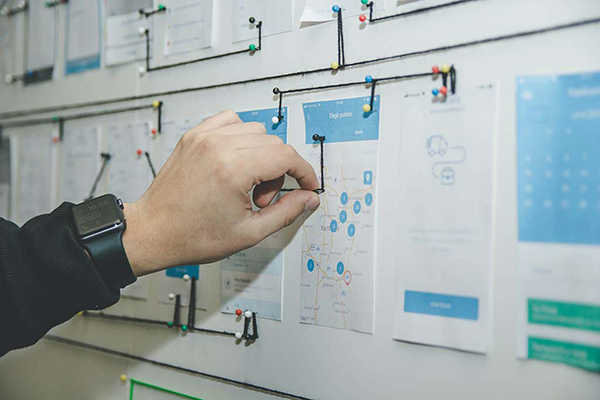 Pass the PMP Exam
The Project Management Certificate will help you to prepare and pass the PMP certification or CAPM certification exams.  Included in this program are the following benefits:
All classes taught by a PMP project management instructor
Practice exams, including a comprehensive final exam, that align to the PMBOK

®

to pass the PMP certification
Create a real-world project plan for practical application of knowledge areas
Support to create and submit your application to PMI

®

with confidence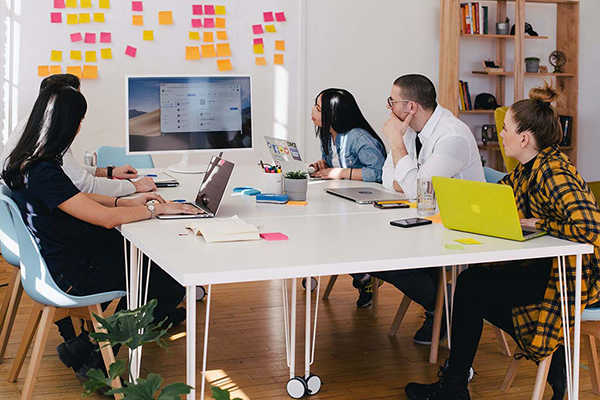 Focus on Real-World Skills
Certificate Programs at Digital Workshop Center are designed to teach you how to improve your skills in a real-world setting.  DWC's experiential learning style ensures you will be guided by an expert instructor while also performing all of the tasks to help you learn.
The challenges you face in class will mimic what you will need to land a job and improve your daily productivity.
To learn more about what to expect, download our welcome guide and get started.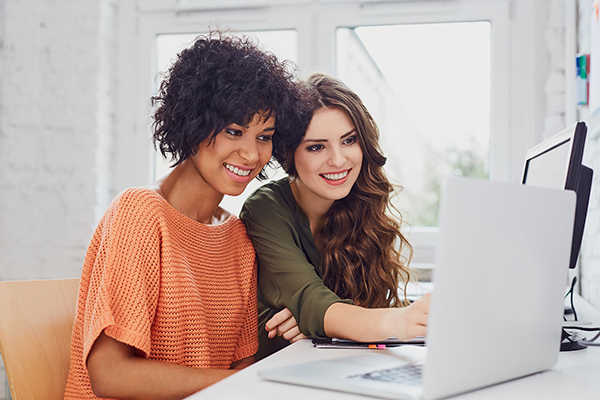 Support & Mentoring
The Project Management Certificate is offered in an accelerated bootcamp format, balanced by small class sizes.
Your instructor will provide hands-on, experiential style classroom learning for you to learn best practices of applying tech skills in the real-world.
Each class is eligible credit towards a certification program, which includes career counseling and portfolio projects.
Flexible scheduling options allow you to choose what works best for your time.
Why Digital Workshop Center?

81%
of program graduates last year from unemployed to employed.

2.9
months avg to find employment after graduation

$12k
average increase in salary of certificate program students

1-on-1
career counseling and mentoring services included
Always Live | Hands-On | Small Class Sizes | Expert Instructors | Streaming Online
*program statistics compiled from DWC enrollment report (2019-2021)
Project Management Certification online to work towards your PMP or CAPM
Essential Career Skills
With 87.6 million estimated jobs in the project management field by 2027 (Job Growth and Talent Gap 2021-2027, PMI), Project Management is trending to become one of the most sought-after career paths in the world.  Whether you're a seasoned project practitioner focused on advancing your career or looking to acquire skills necessary to be successful in the future, the Project Management Certificate will help you stand out from the crowd.
The Project Management Certificate is taught by a PMP certified professional and will get you ready for the real-world applications of Project Management, plus preparing you to eventually take your PMP certification online.
Our PMP Certification program offers the training necessary to provide an incredible groundwork for a career in one of the fastest growing job fields in the world.  Let us help you get started today!
PMI, PMP, CAPM, and PMBOK are registered marks of the Project Management Institute, Inc
1-on-1 Mentoring
The Project Management Certificate program includes one-on-one mentoring throughout your classroom training, as well as one month of support after the end of each class  and one year for a free re-take of the same class.
Programs at DWC also include a Capstone project option for additional one-on-one portfolio building opportunities.
Project Management Training will include several real-world use cases for you to apply the PMP certification training skills you have learned to a real project management situation.  All PMP training is guides by a seasoned industry expert.
Financial Aid & Scholarship Options
Scholarships are available for unemployed workers, women pursuing tech careers, and veterans.  Find out more here.
Flexible payment plans are also available for those who qualify. Speak to a student advisor today to learn more about what options are available.
As you approach graduation, you will work closely with our expert career coaches to refine your next steps towards a new job.  Career services provided include one-on-one resume writing, job search, and mock interview workshops.  Click here to learn more.
Before I was hired my employer was excited to hear that I had lined up a course for web development as it aligned with their needs. After being hired I have been applying my training almost every day to introduce features that make for a more dynamic website, whether for our new one or for our existing one. I now have a better understanding of that world and can reference back to my valued experience I gained at the DWC.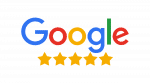 What Skills Will You Learn?
Classes Included in the Project Management Certificate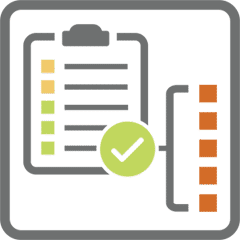 Plus:
One-on-one mentoring with your instructor while working on a real-world project pertaining to your program.  From project concept to delivery, each student will perform the work to complete the project with your instructor there to help guide you through the process.
42 class hours are required to complete this certificate program
Additional hours outside of class will also be assigned.
Manage your own schedule to complete all of the necessary coursework within this program.
Speak to a student advisor to receive a training plan with a customized program schedule.
Start Your New Career Today With $0 Upfront
DWC Payment Plans
No interest and no monthly fees.  12, 18, and 24-month plans available. $75 one-time administrative fee applicable to all payment plans.
$125/mo
(24 months)
$166/mo
(18 months)
$249/mo
(12 months)
Full Tuition (with package discount)
Pay your full program tuition upfront and receive an additional $200 package discount.
$2,995
Full Tuition
$2,795
when you pay in full upfront
Custom Programs
There is no one-size-fits-all training program.  Speak to a student advisor about how you can customize the Project Managment program to fit your goals.
GI Bill
For U.S. Veterans and their families, DWC programs are eligible for GI Bill education benefit funding.
GI Bill® is a registered trademark of the U.S. Department of Veterans Affairs (VA). More information about education benefits offered by VA is available at the official U.S. government website at https://www.benefits.va.gov/gibill.
Frequently Asked Questions
Program Outline
Upon successful completion of the Project Management Certificate program, students will learn:
Organizational Influences & Project Life Cycle

Developing your Project Management Plan

Project Management Processes

Project Integration Management

Project Scope, Schedule & Cost Management

Project Quality, Communications & Risk Management

Project Procurement, Resource, & Stakeholder Management

Identify key features of a real world Project Management life cycle
Plus:
Design a real-world data project plan with one-on-one help from a mentor
One-on-one job search and resume writing assistance with a career coach
When can I start?
See scheduled offerings above.
Pre-requisites
*We highly recommend that you have purchased and installed the Microsoft Office Suite before the start of class
How long is this program?
The Project Management certificate program is scheduled 2-3 times per week over 2-3 months.  Total length may vary.
At DWC, each Certificate Program is comprised of the required workshops and a Capstone project.  Once you have completed all the necessary course work and Capstone, you will earn your certificate.
What's included?
Stand-Alone Classes
Every stand-alone class at DWC includes support and mentoring throughout.
Stand-alone classes within your program also include:
Professional Textbook(s) or Reference Packet(s)
Lesson files
One year for a free re-take (for attended students of public classes only)
30 days of technical support
Certificate of Completion
Certificate Programs & Bootcamps
Each Certificate Program & Bootcamp is comprised of several stand-alone classes, plus additional training specific to your career field, portfolio building with a comprehensive Capstone Project, and career coaching workshops.
Support and mentoring a huge part of all of our full length programs.
Talk to a student advisor to learn more about specific details on each class or program.
Payment & financial aid options
DWC offers several flexible financial aid options to help you finance your education.  None of our financial aid tools will require a federal student loan or add severe interest penalties.
If you are interested in scholarship opportunities, speak with a student advisor and discsuss eligibility requirements.
Or learn more about flexible payment plan options that fit your monthly budget.
Click here to learn more about financial aid options and get started.
What career services do you offer?
For full length programs, support and mentoring is included and you will be eligible to work one-on-one with a career counselor.
Workshops for job search and resume writing are included in the cost of your program.  Our expert career advisors will help you prepare for the next steps of your career path.  Your success is our success.
Click here to learn more about career counseling
Talk to a student advisor to discuss career coaching options today.