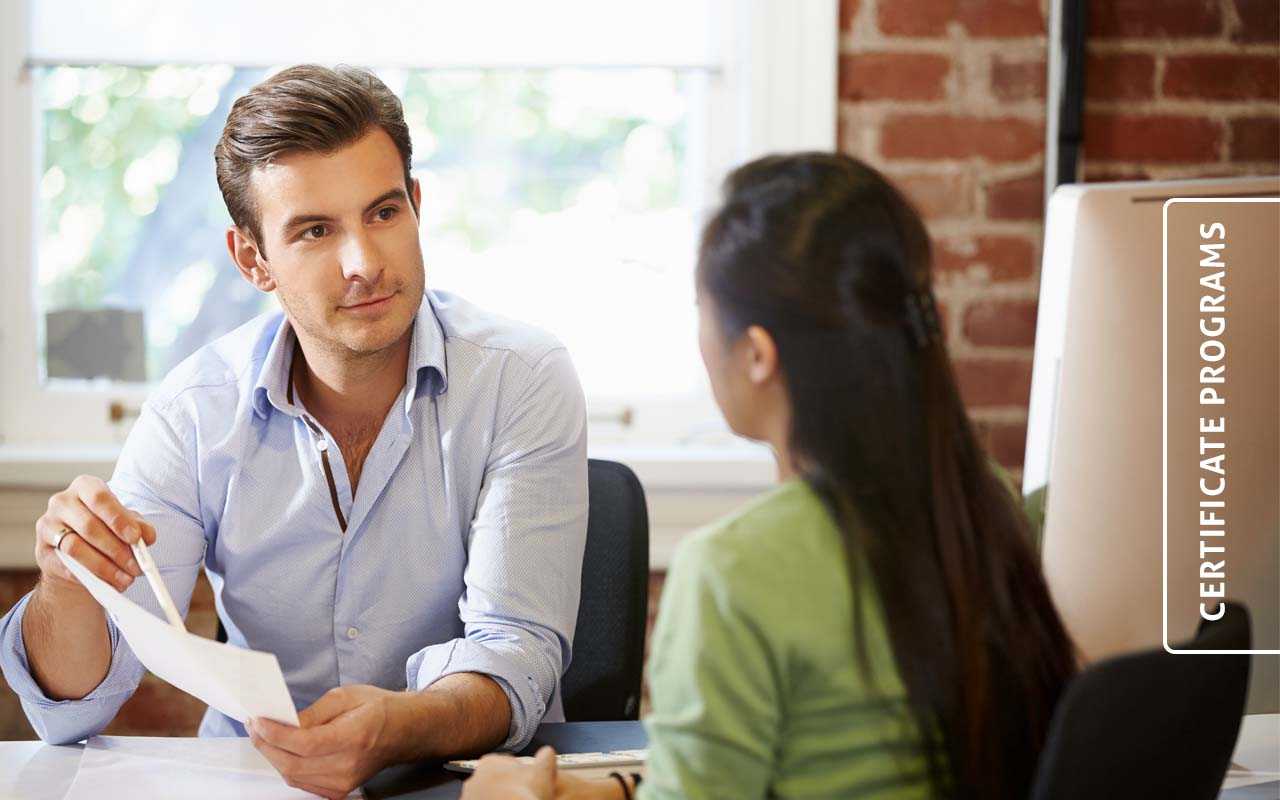 Vocational Certificate Programs
Certificate Programs offer high-level vocational training in a bootcamp setting.  Always online with live insturction.  Always hands-on learning with expert instructors.  Each certificate includes a track of skills-based classes to launch your career forward in high growth tech industries.
Programs are approved for WIOA, Vocational Rehabilitation, and Veterans education benefits (some restrictions may apply). 
Available Certificate Programs
Each program is designed to help you advance your career.

Go beyond the fundamentals to learn Photoshop, Illustrator, InDesign & dive deeper into graphic design

Designed for those needing Microsoft Office, Google Workspace, and essential business administration skills

Master the tools of data analysis with this comprehensive career program including Python programming. 

Learn the essential skills
of digital marketing professionals: SEO, Analytics, AdWords, Social Ads & more

Dive into Frontend Web Development including HTML, CSS, JavaScript, frameworks & tools to go farther with your web skills

Advance your Project Management career towards a PMP or CAPM credential with a professional certificate

Prepare for a career using QuickBooks, Excel, and small business accounting to manage a business

Explore User Experience (UX) design concepts and User Interface (UI) tools including Adobe XD, Figma, Photoshop, Illustrator & more

Video design concepts, Premiere Pro & After Effects skills to help you edit video content for marketing and more.
What can you expect as a new student?
Why Digital Workshop Center?

81%
of program graduates last year from unemployed to employed.

2.9
months avg to find employment after graduation

$12k
average increase in salary of certificate program students

1-on-1
career counseling and mentoring services included
Always Live | Hands-On | Small Class Sizes | Expert Instructors | Streaming Online
*program statistics compiled from DWC enrollment report (2019-2021)
From the first introduction and consultation to working with highly skilled instructors I was treated like gold. I was able to cross the bridge into highly specialized technical and creative training with comfort. Culture is everything and that is the number one thing about the Digital Workshop Center. The people and environment make it conducive for creativity, imagination and technical training to coexist.