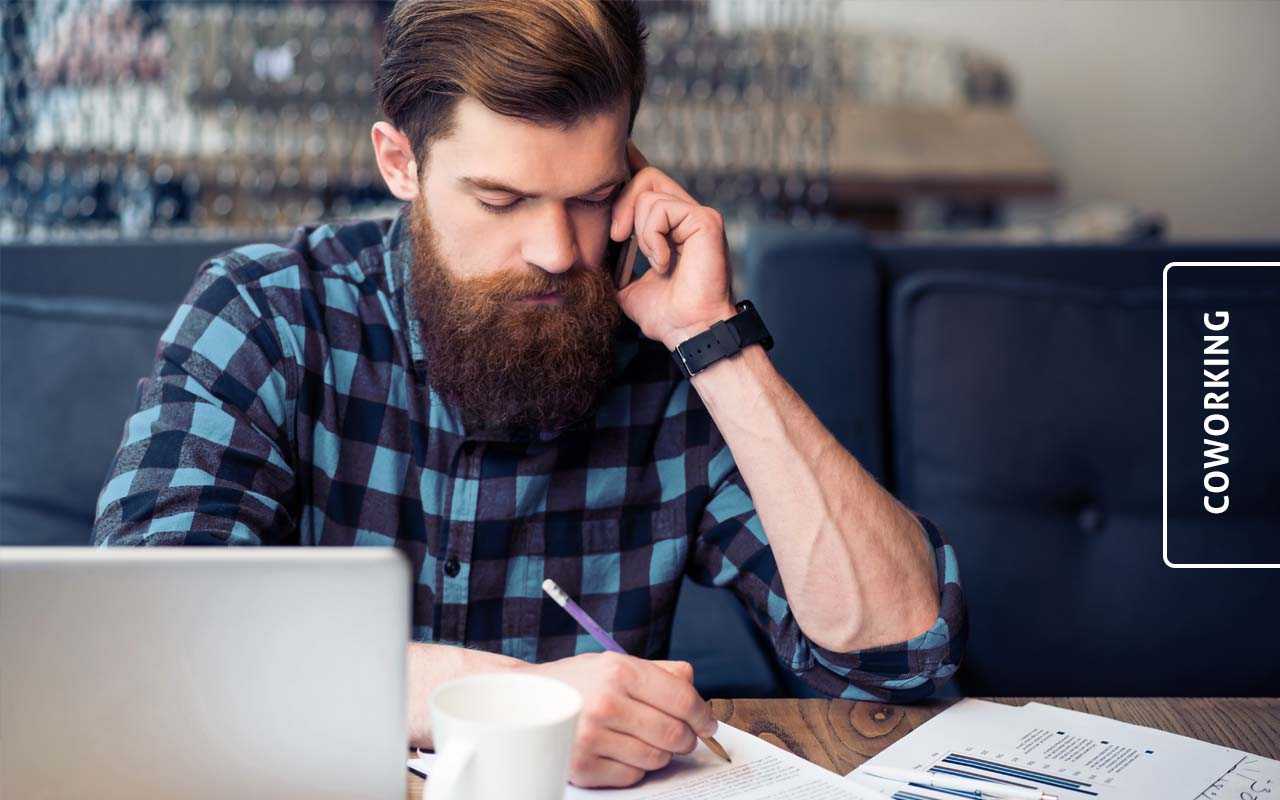 CoWorking in Fort Collins
Shared Office Space & CoWorking is available at our Fort Collins campus
Located in the heart of Old Town, you can enjoy 24/7 access to our coworking space which includes options like fixed or flexible desks as well as private offices for rent.  Co-working is perfect for freelancers, creatives, remote workers, entrepreneurs, and small business owners.
"It's been such a pleasure to work at the DWC. The atmosphere is the right balance of lighthearted and peaceful; I can always focus to get my work done, but never have to go far for a kind smile or friendly conversation. It has been the perfect fit for my business!" – Massey Brooks, Smash Design
I really enjoy working in the co-working space at DWC. There are lots of green plants and natural light which makes it a peaceful and energizing space to work in. They also have been following a solid COVID plan which makes working here feel safe. Everyone is super friendly and laid back too!

I had an office space at DWC for a couple years. A great experience. Great management and great people using the spaces. Productive and fun atmosphere! Great location.

I have been coworking at the DWC for over 5 years now and it has been fantastic! Stu, Liz, and all of the admins have been really proactive in making sure the space is well suited for coworking. Renovations and redesigns, adding a "phone booth" and other great amentities. The location is very close (walkable) to all parts of Old Town, with tons of street parking that is not time limited. I would highly recommend for anyone looking for a coworking space in Old Town Fort Collins.

I've tried out a few of the coworking options in Fort Collins and by FAR the best and friendliest that I've come across is DWC. Their staff are friendly and helpful should I have a question and the space is quiet and welcoming.You certainly can't go wrong with Stu and the team.

I have had a private office at DWC for approximately three months. The space is quiet, clean, and comfortable and has been a welcome respite from working at home during the pandemic. Who knew my husband spent so much of his workday shouting into his cell phone???The staff at DWC is friendly but never intrusive, and the other tenants have been welcoming but also mindful of maintaining a safe environment during COVID. As a woman who sometimes works in the early mornings or evenings, I especially appreciate that the building is secure. And unlike other shared office spaces in Old Town, I love that the DWC has its own parking lot, so I never have to waste time circling the block or move my car during the workday.I looked at several other offices before choosing DWC, and I don't think there is a better value in Fort Collins.

Good place for a free-lancer or remote worker to rent an office or a desk.

As a student, I love the use of private offices at DWC. It is clean, quiet and affordable. I would highly recommend to anyone in Old Town Fort Collins looking for a private office space, commercial space or more. Plus, they have their own parking lot which is amazing in downtown!

Digital Workshop Student1
1604593414
I have been renting a private office in Old Town Fort Collins at DWC and absolutely love it. The interior design is comfortable and the staff is so friendly. If you need a private office in Fort Collins, I highly recommend.

Take a CoWorking tour today! 
Availability changes often.  Please check with our staff to learn more or to be added to a waitlist, click "learn more" below.  We will contact you as desks/offices become available.
SOLD OUT – JOIN OUR WAITING LIST

Coworking 1 day per week

Shared desk space

4 hrs/month of scheduled conference room time

20% discount on DWC classes
24/7 CoWorking access

Shared desk space

20 hrs/month of scheduled conference room time

50% discount on DWC classes
24/7 CoWorking access

Reserved desk space

20 hrs/month of scheduled conference room time

50% discount on DWC classes
PRIVATE OFFICES
SOLD OUT – JOIN OUR WAITING LIST

All utilities included

Furnished available upon request

24/7 key-code access

Mailbox service and business address included

Dedicated parking spot
All Members Enjoy
24/7 access | high-speed internet | free coffee & snacks | private phone booth | locker space | conference rooms
We're here to help your business GROW
Can I do a free trial?
Yes! All memberships include a 7-day free trial.
Note: your card will not be charged until after the trial period ends.
What's included in a CoWorking Membership?
24/7 access to a professional space in Old Town
High-speed internet
Unlimited coffee & snacks
Discounts on Digital Workshop Center classes for you and your clients
Conference & meeting rooms
Community networking and social events
Basic printing services
On-site and neighborhood parking available
Do you have drop-in rates?
Drop-In Rates

$20/day to drop-in for any one day of work

Contact us for more details
Are there any long term contracts or cancellation fees?
Our CoWorking contracts are month-to-month. No long-term commitments required!
For membership cancellations, we do require at least 

21

 

days notice

 before your next billing date

Sign up for 3 months and your first month of membership is free.
Click here to start.

Sign up for 3 months and your first month of membership is free.
Click here to start.

All enrolled students are eligible for
50% off
flex or fixed desks.
Use promo code: MEM50 (active student ID required)
Student drop-in rates also available for $20/day.
Click here to start.