vocational rehabilitation scholarship
work with Colorado DVR offices to find technology scholarships
If you have a recognized disability in Colorado, you may be eligible for some financial aid for technology skills training.  The
Division of Vocational Rehabilitation
(DVR) does an amazing job of identifying potential candidates for training and Digital Workshop Center is proud to work closely with this government office.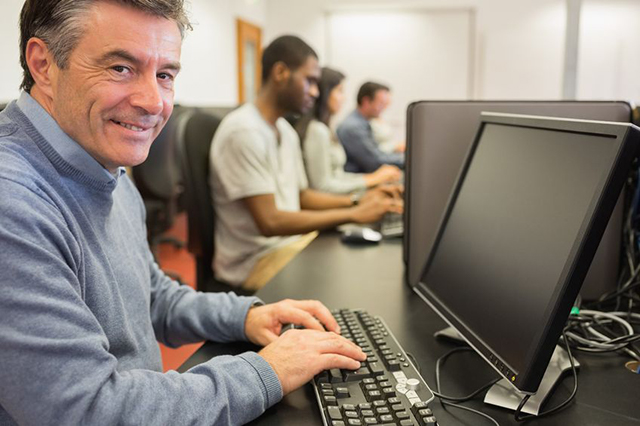 According to
DVR's website
, they are "committed to helping our employer partners find candidates who are skilled, loyal, and committed to your success. Even after placement, employers and employees get ongoing support from DVR's professional staff, including job training, guidance on the ADA regulations, and information on disability and employment guidelines."
The training offered at DWC is designed to help job seekers prepare for employment, find and keep a job, and increase earnings. This free guide is here to help you walk through the entire process from working with your local DVR office in Colorado to registering for classes at DWC.
In this free guide, you will learn how to:
Determine eligibility requirements and qualifications
Work with your local DVR office to increase your chances of approval
Develop a training plan for high demand careers
Apply useful tips and tricks along the way!
Fill out the form to download your guide!
I want to download this guide!
Frequently Asked Questions
Why do I need to fill out the information requested?
We will always keep your information private and safe.  We ask for your information in exchange for a valuable download in order to a) improve your experience on our site, b) to provide you with information on next steps for professional development, or c) to send you relevant information we think may of value to you.  Read our full privacy policy here.
Is this really free?
Yes, 100% free.   We are just sharing some useful downloads that may improve your professional development and experience at DWC.  Let us know if you have any questions and we're here to help.