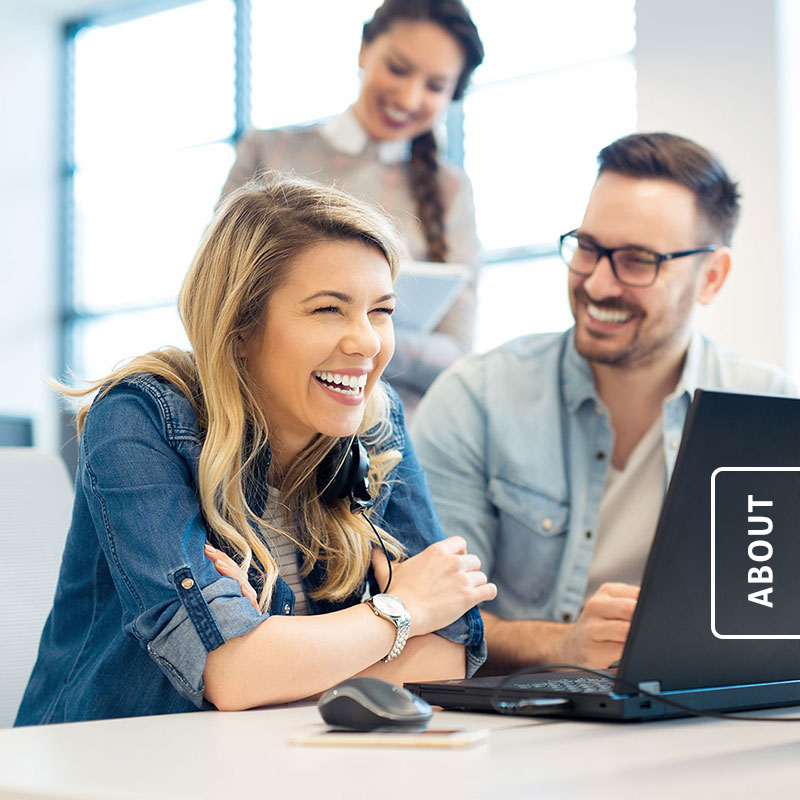 Digital Workshop Center
A space to Learn, Work & Grow
Established in 2006, the Digital Workshop Center is a community center for education, coworking, and professional development. A premier independent provider of higher education and certificate credential programs, DWC has become a vital training option for nontraditional students and the professional workforce in Colorado and beyond.
Empowering you with skills, not degrees.
Sign up for Insider Rewards & More
Training Options
DWC training options include certificate programs, bootcamps, stand-alone classes, and one-on-one consulting. Focusing on the human element in the classroom we design customized training plans to help students realize their potential. Open to students of all skill levels we aim to foster a student-first environment with financially affordable training plans that are always live and hands-on.
CoWorking
Digital Workshop Center offers CoWorking at our Fort Collins campus located right in the heart of Old Town. We provide 24/7 access to our shared office space which includes options like fixed or flexible desks as well as private offices for rent. Shared office space coworking is perfect for freelancers, creatives, remote workers, entrepreneurs, and small business owners.
These values define who we are and what we believe in.

From professionals to entrepreneurs to anyone feeling marginalized by technology, we are committed to fostering a positive educational experience for our students so they may learn to achieve success – however they may envision it.
We are entrusted to deliver real-world skills that are relevant and meaningful to the workforce, increase efficiency, and build intuition.

We design customized and personalized training plans that emphasize our students' goals first.
We bring the human element to the modern classroom with hands-on skills training delivered by a live instructor.

We believe that we have a responsibility to provide a student-first environment, equally respectful to all, and guided by the highest ethical and professional standards.
We provide a welcoming community environment that is approachable, inclusive and created with the purpose of empowering you to learn, work, and grow.
Flexible Training Locations
DWC classrooms
– We offer classes at our main location in Old Town Fort Collins & also provide regular classes at our downtown Denver location.
On-site (your location) – We send an instructor, course materials, and equipment to your workplace.
Online – Most of our training styles can be delivered from the comfort of your home or office. Both our public & private classes are taught by a live instructor in a webinar-style format,  no self-paced videos. Visit our online classes page for more information.
Training Styles to Fit Your Needs
Group classes 
– We keep our class sizes to a minimum to maximize student learning. Our public group classes can range anywhere from 1 person to 12 people – depending on the specific class.
Private Instruction – Every DWC class may be offered in a private one-on-one session with an instructor where you will follow the same curriculum as our public group classes. The benefit to this type of training is that the class is set at your own pace and we schedule around your and the instructor's availability.
One-on-one consulting – Available to businesses and individuals, our hourly consulting sessions can answer questions our regular classes may not cover. Visit our 1-on-1 Consulting page for more information
Corporate Training Solutions
Digital Workshop Center works with businesses of all sizes and is the perfect solution for IT and computer training.
Working closely with HR and management, we offer customized training programs that are easy to administer and allows a manager to track the progress of all participating employees. From our initial skills assessment of your employees to our detailed progress reports after the completed course, we are with you every step of the way through the training process.
Our personalized classes are flexible and designed around your schedule, budget, level of expertise, and preferred method of learning. Visit our Business Training page for more information.
Included with DWC Classes
Training at Digital Workshop Center includes:
Professional Textbook or class reference packet
Downloadable materials with practice examples
One month of technical support
One year for a free retake of the same course*
Free access to coworking space on class days (FC Only)
Certificate of Completion from Digital Workshop Center
*Attended students only. Public classes only. Some restrictions may apply.
Read our full FAQ here.
Have Questions or Need Additional Help?
Not sure where to begin?
Let us know how we can help and we will contact you within one business day.