Best Jobs and Career Paths for Remote Work

Since the beginning of the pandemic, all businesses have had to pivot to find more creative ways to keep their doors open while asking employees to work remotely.  While COVID-19 brought the possibilities of remote work into the foreground, there has been a strong movement for remote work building up long before.
There are countless advantages to remote work from the employee perspective including the ability to craft a new career from anywhere, relocate for a spouse's new job, helping to take care of family, less commuting time, and more.  From a business perspective, remote workers helps to reduce overhead and often leads to improved employee satisfaction versus a traditional office building.
From our home offices, we have all found new ways to thrive in this economy.  For those who are looking to make the jump, there are certain jobs and career paths for remote work that have more opportunities to break into than others.  We have compiled a list of the best jobs and career paths for remote work in 2022 to help you consider new options in this new year.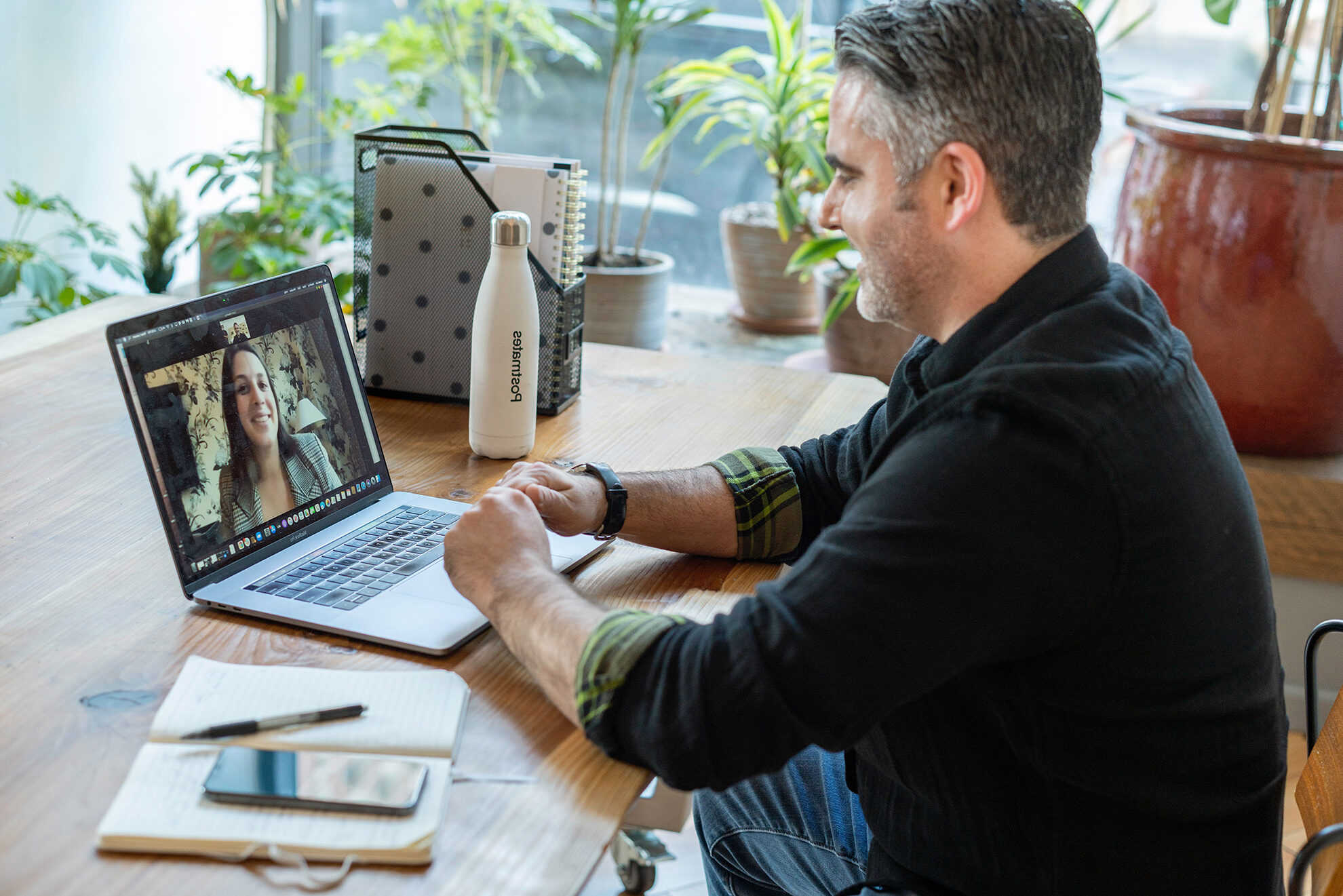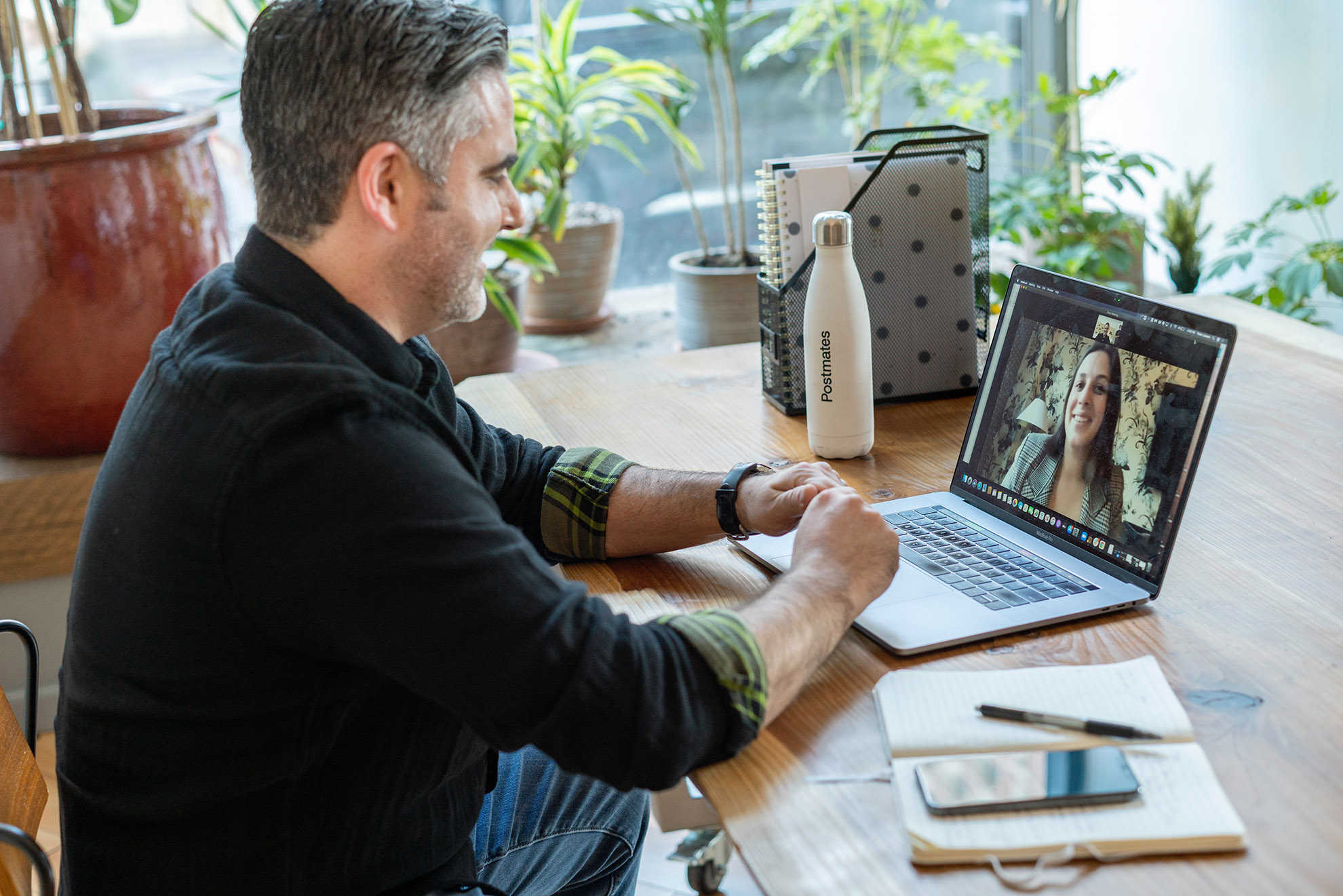 Marketing involves anything that drives revenue growth through brand awareness and lead creation.  Businesses are now emphasizing online and digital marketing strategies more than ever before.  And this means that there is a constant demand for for great marketing professionals who can help them grow their business and bottom line.  Working from home to conduct marketing is even better due to the lower overhead costs and ease of access to the marketing tools.
Most marketing tools today are internet or browser-based tools, often referred to as Software as a Service (SAAS).  SAAS tools can be accessed remotely from anywhere with an internet connection.  Common marketing tools would include social media advertising, pay per click, and analytics.  A small business can get started with these digital marketing tools for little upfront costs and manage a friendly budget as the business grows.  A large business may spend six figures a week on these platforms.
Digital marketing is a wide array of disciplines, and each discipline is an area that someone may specialize in to become an expert.  If you are new to digital marketing, it is wise to expose yourself to as many tools as possible and then decide which area you want to specialize in from there.   The skills you need for each specialty will depend on which direction you choose to go.  For example, some specialties in marketing are more creative and use graphic design skills.  Others involve more creative writing and require editing skills.  Even more would dive deep into analytics and understanding customer behaviors.
Marketing is one of the fastest growing jobs and career paths for remote work in the US and around the world.  Consider updating your skills with the latest marketing technology trends to be as attractive to potential employers as possible when you are searching for your next remote marketing role.
Learn more about marketing certification here.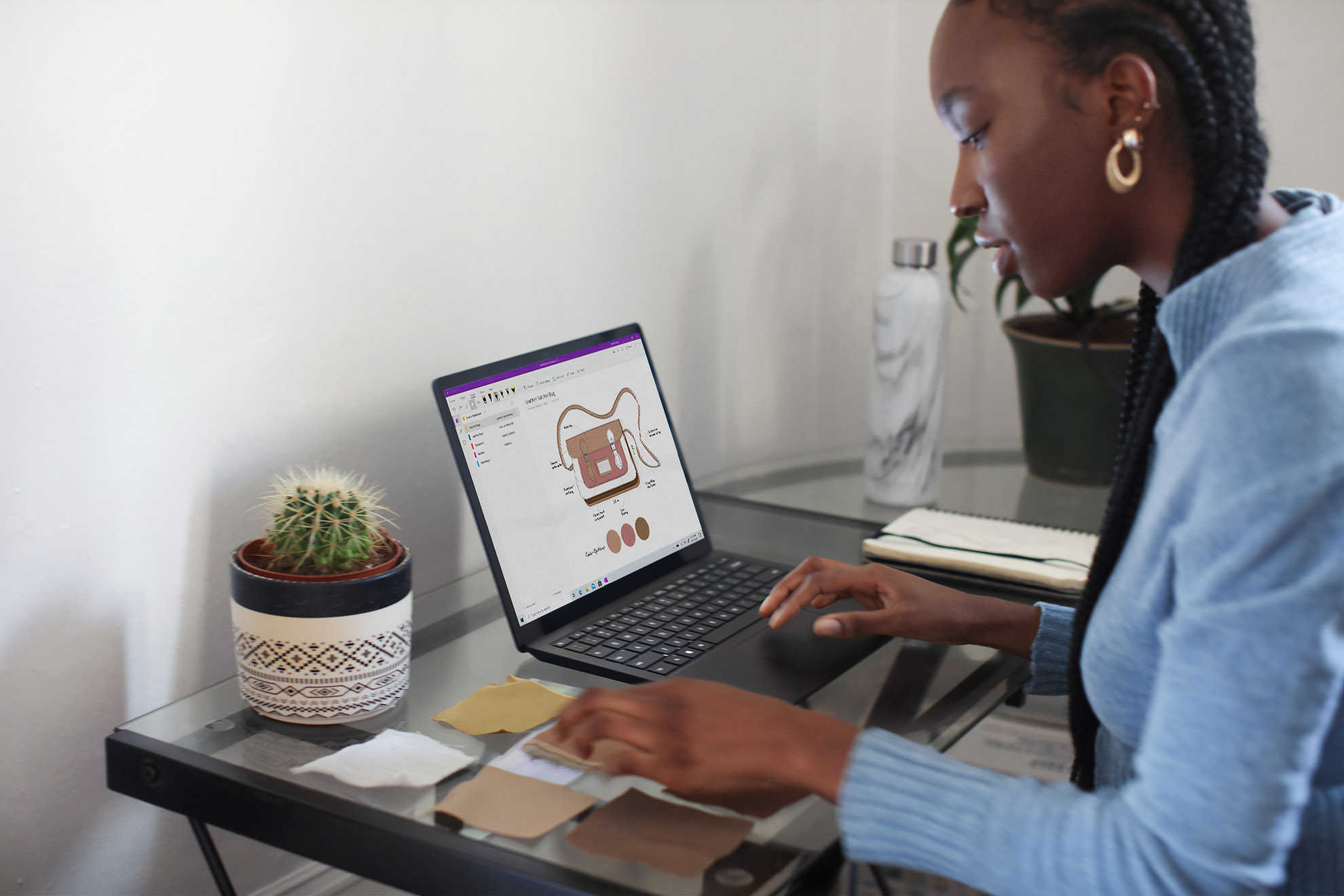 Design is the intentional creation of the products and services we use in the world around us.  The visual designs we see to advertise a businesses involve detailed branding strategies, while the products and devices we use often include a detailed understanding of the User Experience (UX) to enhance customer interaction.
Today, design has become reliant on digital tools to get the job done which means that remote work is a solid option for many forms of designer.  Depending on the size of a client, a designer may work independently or on a team to understand a client's needs and design to a target audience.  With video conferencing tools such as Zoom, designers can launch crucial meetings from anywhere and share screens with design ideas just as effective (or maybe even more effectively!) than in person.  Many digital tools now allow for collaboration and commenting on designs that create a dynamic workflow to get a design off the ground.
Graphic design is often completed using the Adobe Creative Cloud suite and Adobe has also included many collaborative tools that benefit a remote work scenario.  The concept of the cloud allows you to store assets to a common library and still work with others in real time without missing a beat.
And User Experience or UX Design has its own set of dynamic tools such as Figma or Adobe XD that involve heavy commenting and collaboration around a product experience before it goes to the product design team.
To be an effective designer, you must learn how to bring a client's vision to life or contribute to a team to craft a larger vision as a group.  As a remote designer you may be tasked with many projects at once, working at various speeds.  This will require excellent interpersonal communication and organization skills in addition to the necessary tech skills to get the job done.  Designers have a unique ability to work from anywhere making it a high demand, high growth job that is well suited for remote work for the future.
Learn more about graphic design certification here and UX design certification here.
3. Frontend Web Developers
​The front facing or "frontend" of a website is what the end user sees when they load a web page.  A frontend web page is a combination of visually engaging designs, and interactive features to create a compelling website.  Frontend developers are in constant demand, and, since the work is done 100% digitally, it is a perfect position for someone to operate from a home office.
When you get into frontend development, there are a variety of languages and tools you must be comfortable with including HTML, CSS, JavaScript, SEO, Adobe Photoshop, and more.  Not only do you need to know how to mockup an interesting design for your clients, but you also need to know how to use the coding languages to do the heavy lifting of the structure and style of your page.
Many years ago, developers would code every web page by hand or use a template to speed up the process of design.  Today, there are numerous frameworks such as WordPress that make site design easer than ever before.  And even more coding frameworks such as React that allow a junior developer to create interesting code like never before.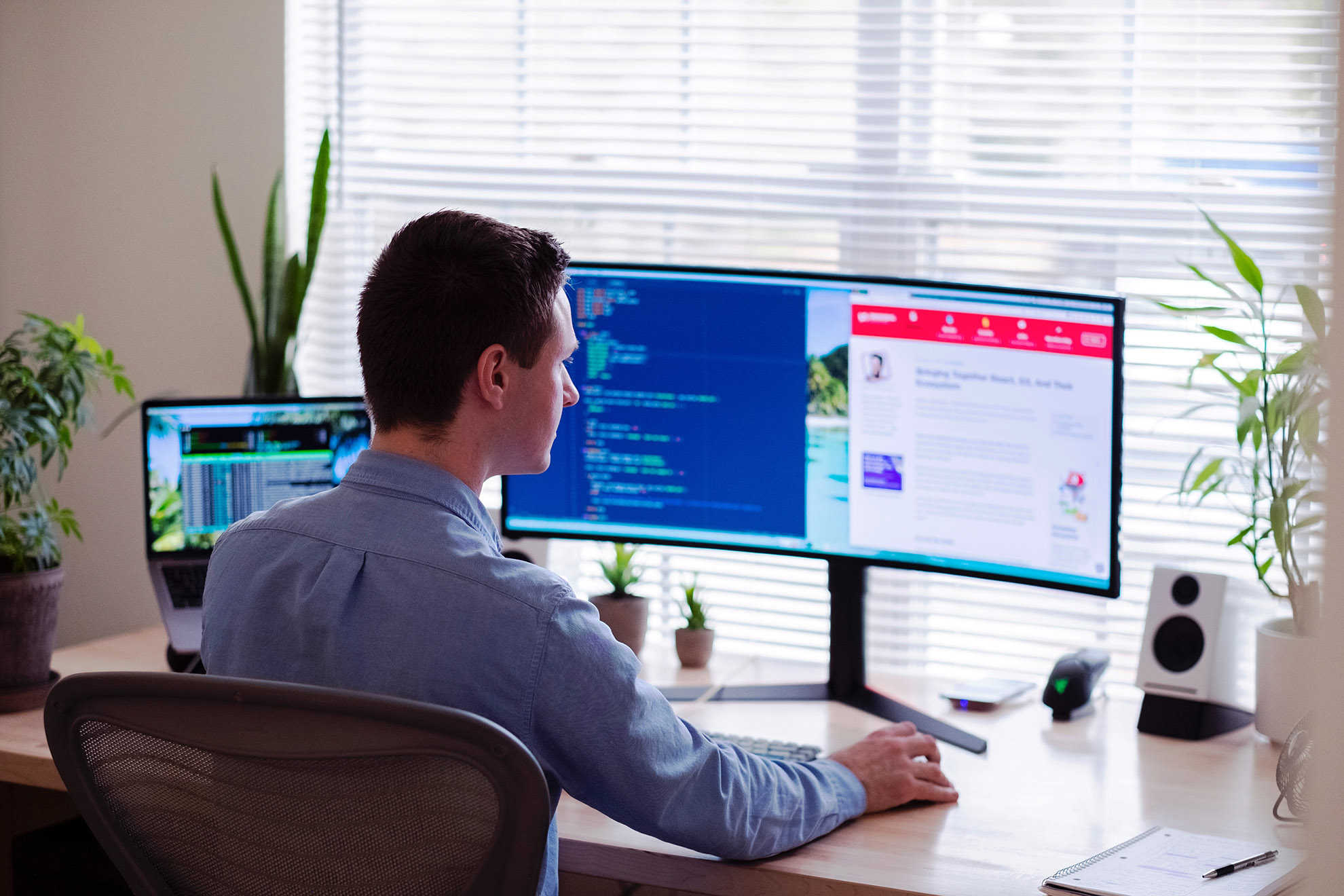 More importantly, all of these tools are available remotely and this creates a perfect scenario for someone to work remotely and be effective.  Coding does involve some collaboration with others, but there are tools such as GitHub that help to keep track of code versions so that one developer doesn't step overtop of another.  A frontend developer needs to have great communication skills to be able to translate difficult subjects into easy to understand concepts for those that are not as technically savvy.
Learn more about frontend web development certification here.
Maybe it sounds silly or is too obvious.  But if you have the opportunity to work from home at your current position, then that is one way to transition from the typical office building to home for the future.  For a long time, there were many jobs that were not thought to be possible to be completed from home.  But COVID-19 has taught us all that technology can still provide an effective way for a team to collaborate and, in some cases, be even more effective while working from home.
Now might be the perfect time for you to ask your boss if you can work from home.  With the lower overhead, some companies may jump at the chance to have you continue to do so indefinitely.  And, who knows…maybe you can even ask for a standing desk, ergonomic workstation, and more.  All because these costs are far lower than having you come into the building every day.
Craft a plan to talk to your company today and begin the process of working remotely for as long as possible.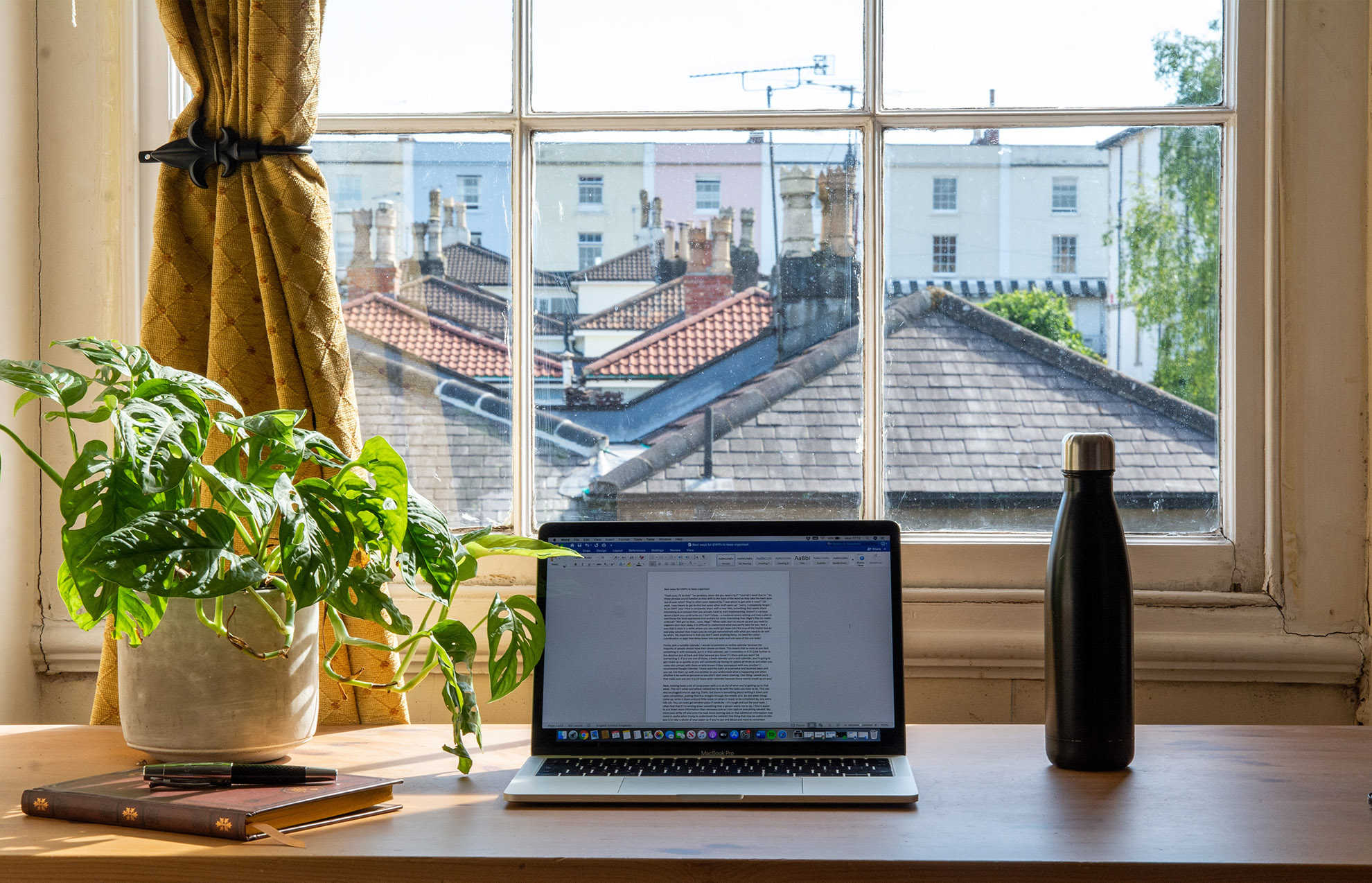 ​The jobs and career paths listed above aren't the only jobs that can be performed remotely.  There are so many others that have now found ways to adapt due to necessity.  As you continue your job search, be sure to factor in the environment of where you want to work as much as the job itself.  No matter what your background, experience, age, or situation, you can find a job that will work for you to move your career path forward.  More importantly, you can find a job to work wherever you are in the world.
Interested in learning more?