Frontend Web Development Bootcamp
Jump start your web design career in the Frontend Web Development Bootcamp
Studying the frontend technologies of modern web sites is crucial to your ability to design your own.  Whether you are looking to get into web design as a career or to improve your understanding of the frontend of web languages and tools needed today, this comprehensive Frontend Web Development Bootcamp will help you to reach your goals.
The Frontend Web Development Bootcamp includes an orientation to web development languages such as HTML, CSS and JavaScript.  These classes cover the core languages of the web as well as related frameworks such as AngularJS and Bootstrap.
In your remaining front-end development classes, you will learn how to use Adobe Photoshop to create web page mock-ups and convert then to code easily.   Also, digital marketing classes on Google Analytics and Search Engine Optimization will help round out your knowledge of designing effective sites from the ground up.
Get started creating beautiful, responsive websites optimized for professional desktop and mobile performance!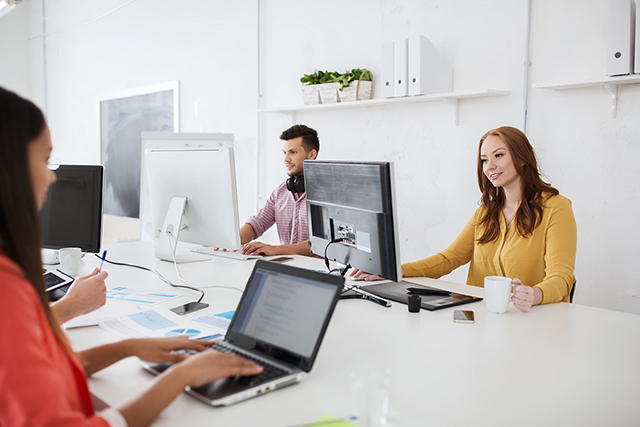 What are the prerequisites?
Introduction to Computers or equivalent knowledge.  Some coding experience is recommended but not required.
What Classes Are Included In the Frontend Web Development Bootcamp?
[Click on class title to learn more]
Plus:
Essential Web Tools (14 hours)
In Essential Web Tools, students will learn about the latest code editors (both free and paid), an introduction to the command line, version control tools, and features of the latest browser developer tools available. For any aspiring web developer, this class will help you make sure your skills are industry ready and what employers are searching for in candidates.
Capstone Project (4 hours)
In this Capstone class for the Frontend Development Bootcamp, you will be assigned a real-world project. Working closely with your instructor, you will need to design everything from start to finish and prepare the frontend development of a website.
Cost
$8,234 (or $686/month for 12 months)*
*Payment Plans available. Bootcamp program costs may vary based on class location. For detailed pricing information, please contact our office for a cost estimate.
How Long Does Each Bootcamp Take to Complete?
Each bootcamp program allows one year to be completed, but, depending on your pace of learning and skill level, you may move as fast or as slow as you like within that time frame.
To complete a Bootcamp program,  you must complete the required stand-alone classes below, followed by a one-on-one Capstone project.  Once you have completed all the necessary course work, you will earn your bootcamp certificate.
When Can I Start?
DWC works on a rolling enrollment system, with classes in this bootcamp offered approximately every 8 weeks.  We offer flexible scheduling options that best suits your availability.
Students are able to start with any class within the program list as long as prerequisites are met.  Select the class titles above for class schedules, individual class hours, and other details.
A staff member will contact you to schedule the Essential Web Tools training & Capstone Project after you have completed all other classes.
What Is Included In A Bootcamp Program?
At DWC, Bootcamps are comprised of many stand-alone classes and a one-on-one Capstone project.  Once you have completed all the necessary course work, you will earn your bootcamp certificate.
Each class within your bootcamp program includes:
An intensive series of classes on a specific software or topic
Project based examples and class work
An additional Capstone project with live, hands-on mentorship from your instructor
Professional Textbook(s)
Download materials with practice examples
Free access to CoWorking space on class days (FC Only)
One month of technical support
One year for a free re-take (for attended students of public classes only)
Certificate of Completion
Questions?
We are here to help!  To best assist you, we can schedule a complimentary training plan meeting with one of our Training Managers.  In this meeting, you can customize your training plan to make sure we get you the skills you need to succeed along your professional development path.
Contact us here or call our offices at 970-980-8091.