Adobe InDesign Classes
Create memorable layouts with Adobe InDesign Classes
Why Should I Take This Class?
Adobe InDesign Classes from Digital Workshop Center will help you learn how to create exciting layouts the easy way. InDesign provides digital layout tools that are unmatched by any other application. Create eye-catching print and web media that is sure to grab the attention of your customers.
All Adobe InDesign Classes at Digital Workshop Center are taught by Adobe certified experts.  DWC is the ONLY Adobe Authorized Training Center in Northern Colorado and second in the state.
Upon completion of our InDesign training, you will be one step ahead of the competition and have the skills and knowledge to create effective marketing and informational print materials. All of our hands-on InDesign classes include: a professional InDesign textbook, one month of technical support, and one year for a free re-take*.
What Can I Create After This Class?
When you complete InDesign training, you will be able to create:
Brochures
Cover pages
Pamphlets
Website layouts
Posters
Long documents including books and magazines
…and more!
*Attended students only. Some restrictions may apply.
How Do I Get Started?
Click a class title below to view class schedules and register. If you have any questions, please contact our office at 970-980-8091.
Adobe InDesign Level 1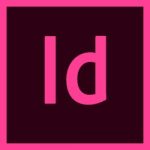 As one of the leaders in print media software, Adobe InDesign provides digital layout tools that are unmatched by any other application. InDesign makes it easy to create attention-grabbing pages, import text from different sources, and makes it easy to place and re-size images to fit your page layout.
Adobe InDesign Level 2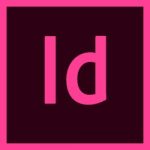 Using Adobe InDesign you created simple documents and now you need to create large documents that are attractive and can be accessed globally. In this course, you will deploy the advanced InDesign techniques to enhance the look and functionality of documents and create and design content for the web and print.