Google AdWords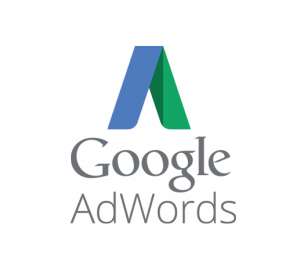 All strong marketing campaigns should incorporate some form of web-based advertising. It is very easy to start spending money on digital marketing campaigns, but not see any return.
Google AdWords™ is the most popular web-based advertising tool and operates on the largest connected set of networks, Google's networks.
Google AdWords is simple to start using, but is difficult to master. AdWords campaigns have many components that must work together well to create an effective ad campaign. Managing an AdWords campaign involves constant monitoring, analysis, and refinement to improve campaign performance.
In this course, you will create a Google AdWords account and an AdWords campaign. You will refine and optimize aspects of your AdWords campaigns from ads, to keywords, to bidding, to budgets.
Prerequisites:  To ensure your success in this course, you should have end-user level skills with Microsoft Windows and any standard web browser, as well as with standard office productivity applications such as the Microsoft Office Suite.
Performance based objectives
In the Google AdWords class, you will learn:
Create a Google AdWords account.
Create an ad campaign.
Optimize keywords for pay-per-click campaigns.
Write effective ads for Google AdWords campaigns.
Analyze and report campaign performance.
Manage bidding and budgets.
Training Type: Instructor led, group-paced, classroom-delivery learning model with structured hands-on activities.  Available for Private or Group Sessions.
Class Includes
Class Info
Classroom equipped with computers
6 hours of training
Breaks are taken throughout each session
Class size limited
Target Audience: Beginner
Financial Aid
Click here to learn more about financial aid options including DWC's 6-month payment plan, WIOA Workforce Funding, and more.
Terms and Conditions
Please read our Terms and Conditions before you register.
This class is currently offered in a private format.
---
---
---
---
Click Here For Private Training

If you do not have an access code or have any questions, please contact us.
Dates/Times
Information

Fri 7-21-2017
6:00pm - 9:00pm
Wed 7-26-2017
6:00pm - 9:00pm



Price: $509.00
Space Available: 0 seat(s)
Course Closing Date: 7-19-2017
Location: Digital Workshop Center - Ft. Collins - View Map
Classroom: Community Room
Instructor(s): Chandler Elmore