Adobe Behance: Getting Started with your Portfolio

If you use the Adobe Creative Cloud, Adobe Behance is the preferred platform for your online design portfolio.  And for good reason.
For all types of visual designers, it is extremely important to create an online portfolio to showcase your designs.  Behance provides a free, integrated way for you to create, share and collaborate your designs to showcase your abilities.  Your online portfolio is something you should expect to be requested when interviewing for design based positions.  While your resume will be an introduction to who you are to potential employers, your Behance portfolio will be the best way for you to demonstrate that you have the skills that an employer is looking for in a new hire.
Let's examine the best ways to get started with Adobe Behance and start showcasing your work today.
Adobe Behance: Getting Started
To start building your online portfolio, you need to first visit https://www.behance.net/ and sign up for a free account.  All accounts on Behance are free, regardless of whether or not you have an Adobe Creative Cloud subscription.  Sign up with your basic contact info and social media links.
After you have your account, you will be joining the Behance creative community and have access to millions of designer profiles that you can explore for inspiration and collaboration.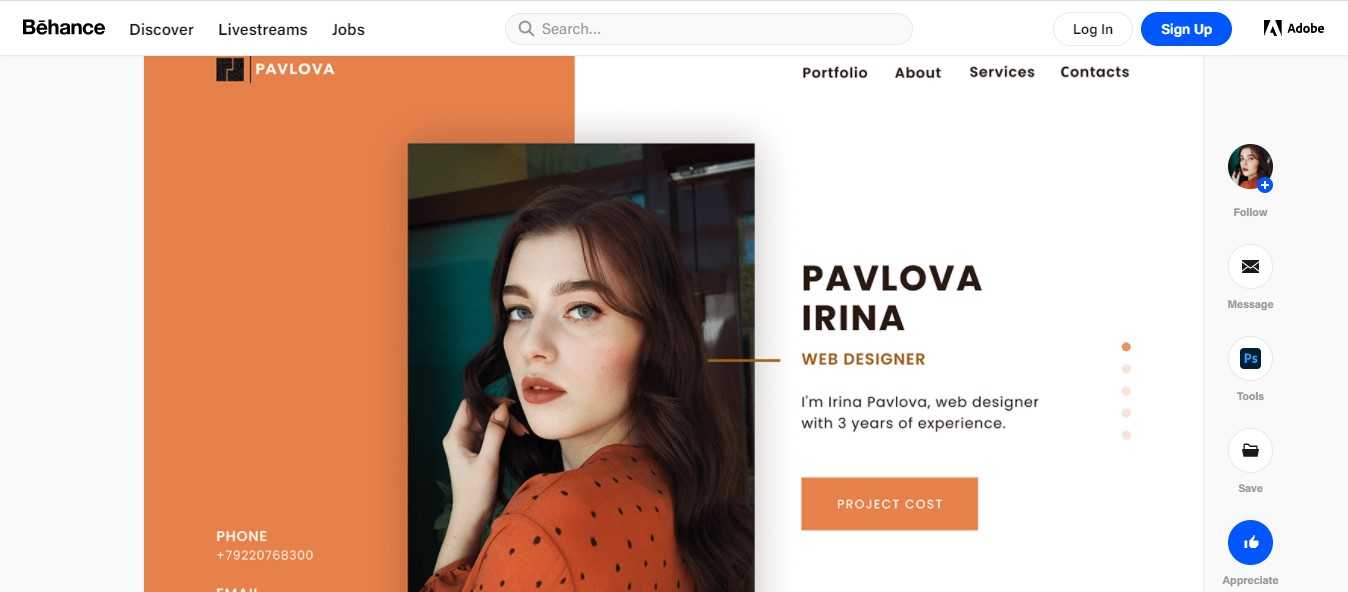 In Behance, designers create a "Project" which, according to Adobe support, is a "grouping of images, videos, and other digital content with a related theme or process. Every project has a unique URL that can be shared across the web, as well as a View and Appreciation counter so you can track how many people have seen your project and given you kudos on a job well done."
Here is an example of a Project created by the Behance Design Team.  A typical Behance Project will have 10-15 designs, organized by category and descriptive titles.
For potential employers reviewing your portfolio, remember that they are skimming quickly through your work and seeing if your past work is aligned to the skills they need as a new hire.  It is recommended that you add Projects that showcase relevant design work such as logos, branding, and related marketing materials.  While it may be fun to show off some of your creativity and abstract projects, to get noticed by employers, you will want to align your projects to the positions you are applying.  This will give the best chance to catch a hiring managers eye for an interview.
On your resume, it is smart to include a dynamic hyperlink to your Adobe Behance portfolio.  Make it as easy as possible for employers to be able to see your work.
Remember that for your design portfolio, quality is far more important than quantity.  Again, hiring managers have limited time, so showcase your best work front and center so they see what you want while skimming through your Behance portfolio.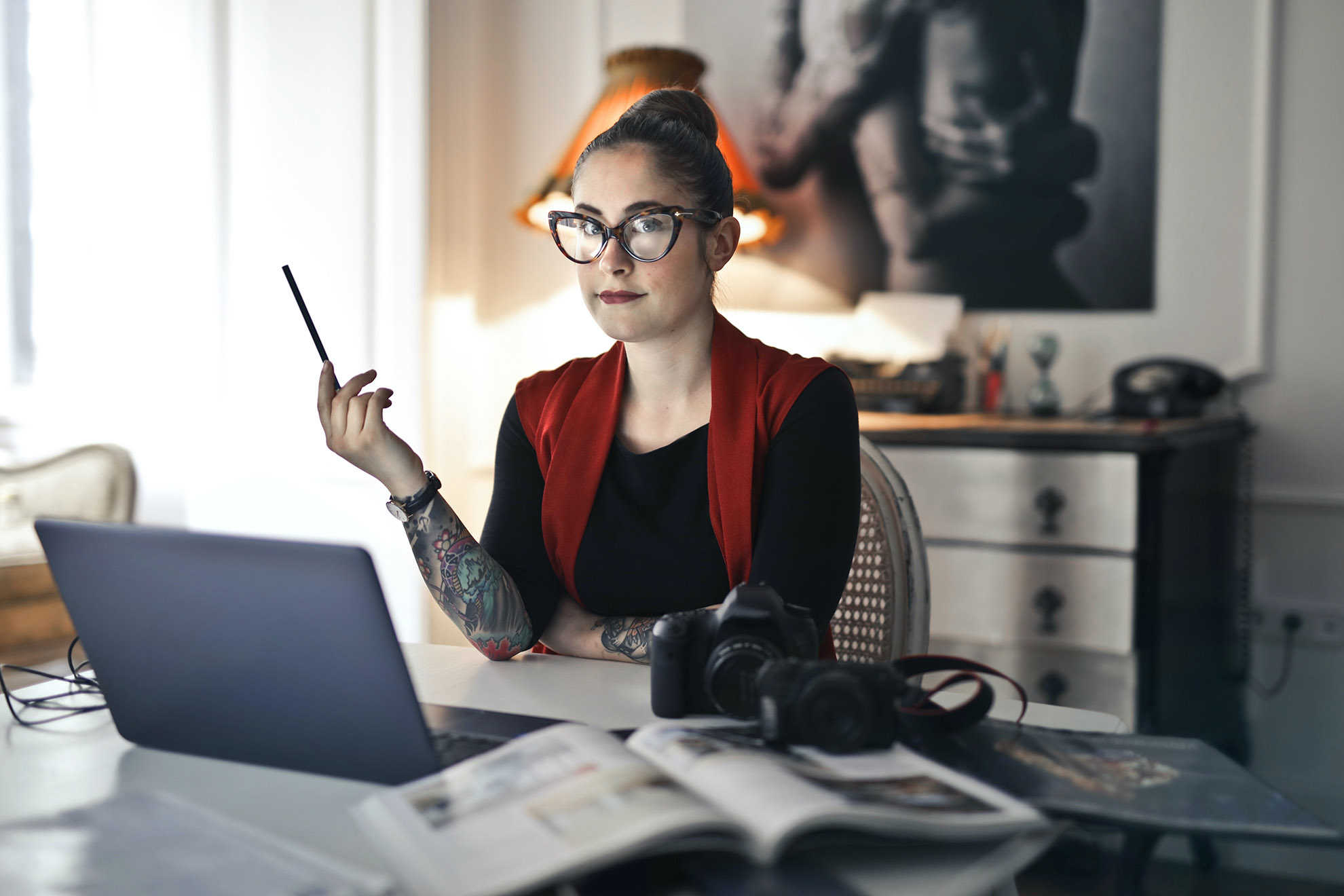 To really stand out from the crowd, you can also customize your Behance Portfolio using Adobe Portfolio which includes a web site, hosting and unlimited pages.  Adobe Portfolio will allow you to provide a unique URL to hiring managers, and customize your far more than standard Behance.  Layout, styles, and multiple pages are all included with Adobe Portfolio, as well as pre-built themes that you may utilize at any time.
Click here to learn more about Adobe Portfolio.
Promoting your Behance Portfolio
If your Adobe Behance portfolio is ready to show to the public, you can now dive head first into your communities to start getting noticed.   Share your Behance URL on social media and encourage others to get engaged with likes, comments, and sharing of your work.
Remember the "quality over quantity" mantra here as well.  Be sure to only share a few works that will really help you standout as opposed to over sharing too much work just for the sake of sharing.
If you connect with other Adobe Behance designers, you may also want to collaborate on a Project together.  You can tag each other so that you get some cross-promotion benefit out of working with other designers.  If you "follow" other designers, you will see more of their work showing on the "For You" home page in Behance.  This is another way to stay connected with designers and continue to promote each other in the community.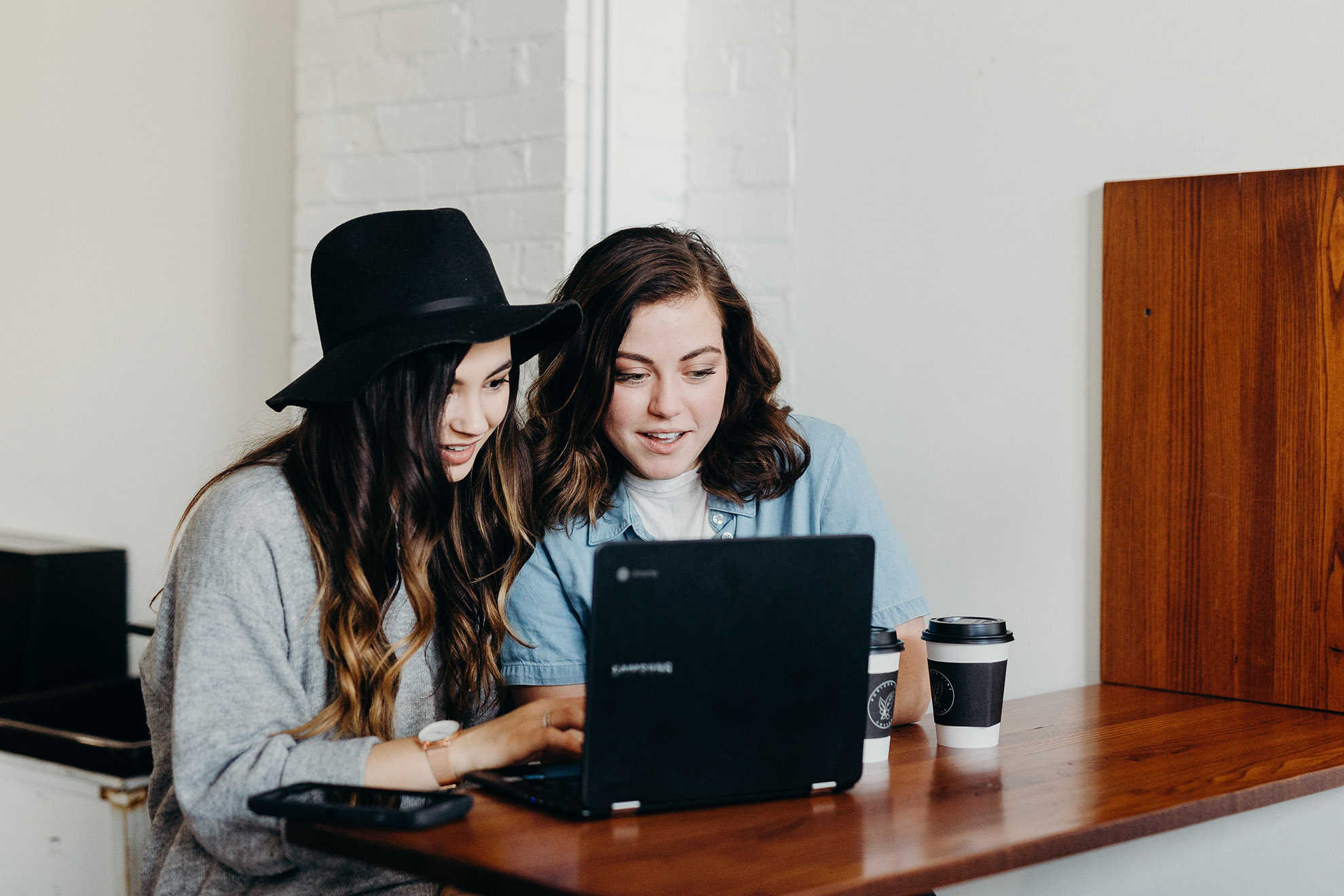 To move forward in your design career, an Adobe Behance or similar style of portfolio is essential.  In a certificate program at Digital Workshop Center, you will create various assets that may be added to your portfolio throughout your class and into your Capstone project.  Career counseling is also included as part of your program. where you and a pro advisor will review your portfolio and optimize for the specific positions you are going after.  Continue to create designs that will make you the most attractive candidate to employers, add them to your Adobe Behance account, and share with the world.
If you would like to learn more about certificate programs at Digital Workshop Center, speak to a student advisor today.
Interested in learning more?