WordPress – Customizing Your Theme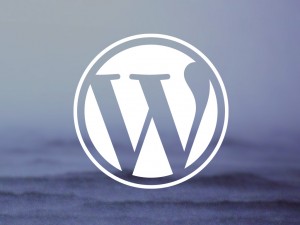 You finally have your WordPress site up and running…  congratulations!  However, the theme you used has some limitations and you now need to change the appearance of some of the components.  If this is the situation you find yourself in, then this WordPress themes class is for you.
This class is for users who want to learn more about how to customize your existing theme, add your own custom CSS, use Child themes, and more.  You will use an existing WordPress installation to examine the framework architecture, and add custom code to get you that exact look you need.
Target Student: Students who want to customize a WordPress website.
Performance Based Objectives
What is a WordPress Theme?
What customization options does the framework provide to every site?
Introduction to Cascading Style Sheets (CSS) – the scripting language that controls the appearance and style of your web site
Applying CSS to a WordPress site
The hierarchy of elements
Understanding File Transfer Protocol (FTP) and WordPress
Creating a Child Theme
Using the Code Editor for pages and posts
Note:  Please note that your instructor will be using a simple, free theme for the class and will not have time to look at every student's specific website and/or theme.  The information you gain from the class will be applicable to any WordPress theme.
If you need advanced customization, it is recommended that you consult with a web development professional and make a backup copy of your site before attempting to edit your website code.
Prerequisites: Beginners WordPress or equivalent knowledge.  Web Design with HTML and CSS is strongly recommended but not required.
Training Type: Instructor led, group-paced, classroom-delivery learning model with structured hands-on activities*.  Available for Private or Group Sessions.
*Online student training is offered in a lecture-style format only. Hands-on application not available for online WordPress training.
Class Includes
Professional Reference Packet
Free access to CoWorking space on class days (FC Only)
One month of technical support
One year for a free re-take (for attended students of public classes only)
Certificate of Completion
Class Info
Classroom equipped with computers
6 hours of training
Breaks are taken throughout each session
Class size limited
Target Audience: Intermediate
Financial Aid
Click here to learn more about financial aid options including DWC's 6-month payment plan, WIOA Workforce Funding, and more.
Terms and Conditions
Please read our Terms and Conditions before you register.
Available Classes
Dates/Times
Information

Tue 2-27-2018
2:00pm - 5:00pm
Thu 3-01-2018
2:00pm - 5:00pm




Live Classes



Price: $299.00
Space Available: 13 seat(s)
Location: Digital Workshop Center - Ft. Collins - View Map
Classroom: Classroom

Course Closing Date: 2-25-2018
Instructor(s): David Hayes



Online Available



Price: $309.00
Space Available(Online): 4 seat(s)
Location: Online

Choose Location: Digital Workshop Center - Ft. Collins - Online
Interested in scheduling a private training session? If the public class schedule above does not meet your availability, please
contact us
.
Other 1-ON-1 and Group Training Options
Private Class - Contact us for pricing and scheduling
Custom, Hourly Training -
Submit a
Consulting Request