Microsoft Word Level 2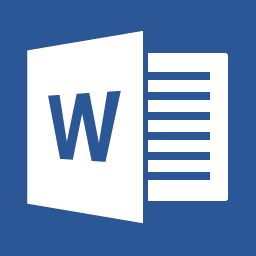 In Microsoft Office Word Level 1, you gained all the basic skills that you need to create a wide range of standardized business documents. If you use Microsoft Word on a regular basis, then once you have mastered the basic skills, the next step is to improve your proficiency.
To do so, you can customize and automate the way Microsoft Word works for you. You can also improve the quality of your work by enhancing your documents with customized Microsoft Word elements.
In Word Level 2, you will create complex documents by adding components such as, customized lists, tables, charts, and graphics. It's time to become more productive with your Word skills and in your daily workflow.  Let's get started today!
Class Objective: You will create complex documents in Microsoft Office Word documents and build personalized efficiency tools.
Target Student: This course was designed for persons who can create and modify standard business documents in Microsoft Word, and who need to learn how to use Microsoft Word to create or modify complex business documents as well as customized Word efficiency tools.
Performance-Based Objectives
Upon successful completion of Word Level 2, students will be able to:
Manage lists
Customize tables and charts
Customize formatting with styles and themes
Modify pictures in a document
Create customized graphic elements
Insert content using Quick Parts
Control text flow
Use templates to automate document creation
Perform mail merges
Use macros to automate common tasks
Pre-requisites: Microsoft Word Level 1 or equivalent knowledge.
Training Type: Instructor led, private, one-on-one, classroom-delivery learning model with structured hands-on activities.  Available for Private or Group Sessions.
Course Includes
Professional Textbook
Download materials with practice examples
Free access to CoWorking space on class days (FC Only)
One month of technical support
One year for a free re-take (for attended students of public classes only)
Certificate of Completion
Class Info
Classroom equipped with computers and software
7 hours of training
Breaks are taken throughout each session
Class size limited
Target Audience: Intermediate
Financial Aid
Click here to learn more about financial aid options including DWC's 6-month payment plan, WIOA Workforce Funding, and more.
Terms and Conditions
Please read our Terms and Conditions before you register.
Available Classes
Dates/Times
Information

Wed 8-16-2017
9:00am - 12:30pm
Fri 8-18-2017
9:00am - 12:30pm



Price: $509.00
Space Available: 1 seat(s)
Course Closing Date: 8-14-2017
Location: Digital Workshop Center - Ft. Collins - View Map
Classroom: Community Room
Instructor(s): TBD
Dates/Times
Information

ONLINE

Wed 8-16-2017
9:00am - 12:30pm
Fri 8-18-2017
9:00am - 12:30pm



Price: $519.00
Space Available: 1 seat(s)
Course Closing Date: 8-09-2017
Location: Online
Instructor(s): TBD
Interested in scheduling a private training session? If the public class schedule above does not meet your availability, please
contact us
.
Other 1-ON-1 and Group Training Options
Private Class - Contact us for pricing and scheduling
Custom, Hourly Training -
Submit a
Consulting Request