Google Analytics for Business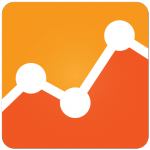 Google Analytics is a service offered by Google that generates detailed statistics about a website's traffic. Google Analytics can track visitors from all referrers, including search engines and social networks, direct visits and referring sites. It also tracks display advertising, pay-per-click networks, and email marketing.
In addition, this amazing, online tool helps to measures conversions and online sales. It's the most widely used website statistics service today.
This course is designed for any individuals intending to use Google Analytics to strengthen their marketing initiatives and increase the number of conversions or sales from their website.  For a business of any size, you will learn best practices and time-saving shortcuts to be able to use Google Analytics like a professional.
Enroll today and find out what Google Analytics can do you for your business!
Prerequisites: Introduction to Computers or equivalent knowledge. Web Design with HTML & CSS is recommended, but not required.
Performance Based Objectives
Upon successful completion of this class, students will be able to understand:
The basics of Google Analytics environment and terminology
Create and activate an Analytics account
Professionally manage a GA account
Configure goals and funnels
Create filters
Identify and interpret various reports
Training Type: Instructor led, group-paced, classroom-delivery learning model with structured hands-on activities.  Available for Private or Group Sessions.
Class Includes
Professional Reference Packet
Free access to CoWorking space on class days (FC Only)
One month of technical support
One year for a free re-take (for attended students of public classes only)
Certificate of Completion
Class Info
Classroom equipped with computers
6 hours of training
Breaks are taken throughout each session
Class size limited
Target Audience: Beginner
Financial Aid
Click here to learn more about financial aid options including DWC's 6-month payment plan, WIOA Workforce Funding, and more.
Terms and Conditions
Please read our Terms and Conditions before you register.
Certificate Program
This course is part of one of the DWC Certification Programs.

Available Classes
Dates/Times
Information

ONLINE

Mon 10-23-2017
6:00pm - 9:00pm
Wed 10-25-2017
6:00pm - 9:00pm



Price: $289.00
Space Available: 13 seat(s)
Course Closing Date: 10-16-2017
Location: Online
Instructor(s): Tyler Brooks
Dates/Times
Information

Mon 10-23-2017
6:00pm - 9:00pm
Wed 10-25-2017
6:00pm - 9:00pm



Price: $279.00
Space Available: 11 seat(s)
Course Closing Date: 10-21-2017
Location: Digital Workshop Center - Ft. Collins - View Map
Classroom: Classroom
Instructor(s): Tyler Brooks
Interested in scheduling a private training session? If the public class schedule above does not meet your availability, please
contact us
.
Other 1-ON-1 and Group Training Options
Private Class - Contact us for pricing and scheduling
Custom, Hourly Training -
Submit a
Consulting Request