Business Training: 6 Useful Project Management Tools

Projects have many moving elements. As a Project Manager, you're managing multiple projects and elements within. When leveraged project management tools can help maintain deadlines, resources, and tasks to ensure project success. These tools also deliver transparency and allow teams to seamlessly collaborate for timely completion.
While there are many project tools, let's review the six (6) most useful tools.
Organize work in a single connected web or mobile environment to track and manage work with Asana.
Features:
Customizable dashboards

Activity feeds

Subtask assignments

Prioritization

Email integration

Notifications & reminders
Integrations: Zoom, Microsoft Teams, Slack, Salesforce, Microsoft Outlook, Google Drive, Gmail, Jira, and Dropbox
A cloud-based platform Monday.com enables teams to easily plan, collaborate, and execute projects.
Features:
Dashboards

Automations

Kanban

Workflow

Upload files

Gantt chart
Integrations: Zoom, Google Docs, Salesforce, Slack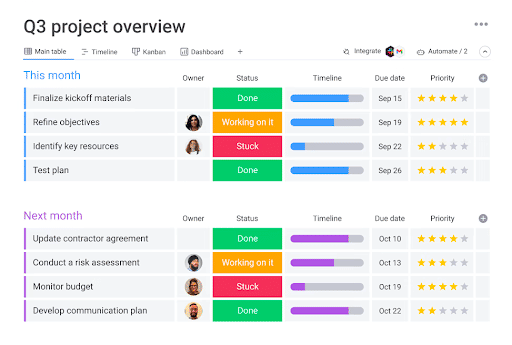 Get an all-in-one cloud-based productivity tool that integrates teams, tasks, and communications in one place with ClickUp.
Features:
Automation

Templates

Milestones

Time management

Tracking

Task management

Complete customization

Team collaboration

Reporting
Integrations: Slack, Microsoft Outlook, HubSpot, Salesforce, Google Drive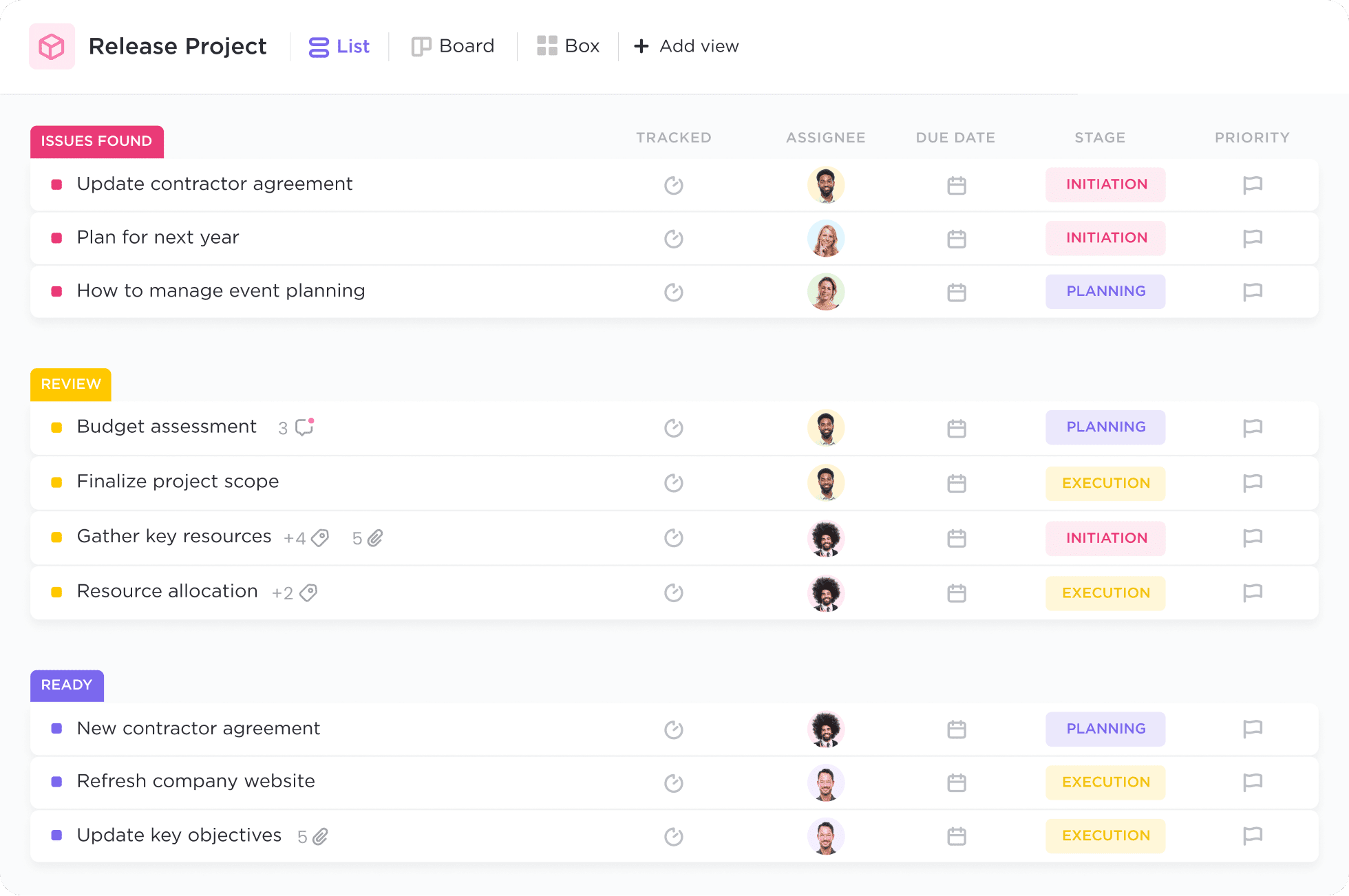 Trello automates tedious tasks from a desktop or mobile device with its Kanban-style web-based application.
Features:
Drag & drop editing

Labeling and comments

Progress meter checklist

File attachment

Document upload

Automation

Checklists

Custom fields

Calendar view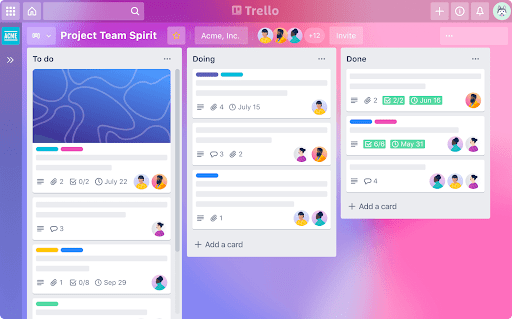 Integrations: MailChimp, Github, Microsoft Teams, Jira, Dropbox, Google Drive, Google Calendar, Salesforce, Slack, and HootSuite
Effortlessly develop a schedule, assign resources, track progress, and manage budgets with Microsoft Project.
Features:
Gantt charts

Kanban boards

Project calendars

Project timeline view

Reporting

Resource management

Multiple projects

Planning & scheduling

Task management
Integrations: Microsoft Office 365, Microsoft SharePoint, Microsoft Teams, Procore, Microsoft Power BI, Wrike
Work in real-time with better contributions, processes, and information in a single platform with Smartsheet.
Features:
Content management

Workflow automation

Team collaboration

Resource management

Process management

Attach files

E-sign

Custom email domains

Reporting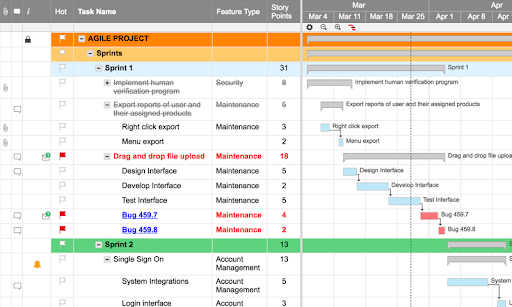 Integrations: Slack, Microsoft Teams, Google Chat, Webex, Salesforce, Google Forms, Google Docs, Google Drive, Microsoft One Drive, Microsoft Excel, Google Calendar, Dropbox, and Box
Looking to visually collaborate with your project team, check out Miro and Milanote.
Miro combines in-office and remote options for teams to connect, collaborate, and co-create in one space. This online collaborative whiteboard platform allows you to edit Google Docs, address Jira issues, and communicate over Zoom. With over 100+ integrations it's no wonder Miro is "Built for the way you work!"
Milanote is another visual organizer that lets you drag, drop, and arrange pieces for your projects. Write notes, to-do lists, upload images and files, save links, and add comments from your phone or computer with Milanote. Share your ideas and brainstorm collectively in this online whiteboard setting.
Want to learn more about project management tools? Digital Workshop Center is here to meet all your business training and project management needs. To learn more about one of our classes or certificates contact a Student Advisor today.
Interested in learning more?