Northern Colorado follows US trends for Data Science Job Growth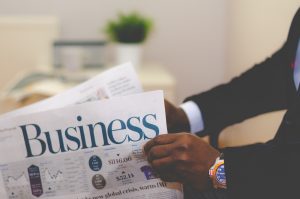 Nearly all technological devices around us is collecting data about our habits, behaviors, and preferences, from computers and smart devices to the appliances in our home. This ability to collect unlimited amounts of data about everything is relatively new, and so is the job function of a data scientist who is able to extract real-time information and actionable insights from this data. As the data collection increases and becomes ever more capable, data scientist job growth is through the roof.
In fact, in a recent report IBM predicted that by 2020, demand for data scientists will be up by as much as 28% from where it is in 2017. While data science job growth is on the rise, qualified workers haven't caught up to meet the demand. According to the researchers at McKinsey & Co., there are more than 490,000 open data scientist jobs available and fewer than 200,000 data scientists to fill them.
The average salary of a data scientist might surprise you. According to Forbes, data scientists can expect a salary of between $116,000 and $163,500, depending on location. The shortage of data scientists, coupled with growing data-collection capabilities, have driven the salaries up significantly. The fact of the matter is that data science job growth won't be slowing down anytime soon, and companies are desperate to find qualified candidates to fill these roles.  
If you're ready for a career in a high-demand and lucrative industry, data science might be just what you're looking for. To learn more about the field of data science, check out our data science terms glossary or check out our Data Science Certificate Program. Data science job growth is limitless in the era of big data, and the industry desperately needs more skilled workers to fill open roles and mine data.
Data science requires a new set of software tools and skills; it's a combination of advanced data analysis, critical thinking, and creative problem solving. The Digital Workshop Center has worked closely with industry experts to create a comprehensive data science curriculum, focused on R basics, working with big data, and visualizing and modeling the results. Click here to learn more about this course, and don't hesitate to contact us with questions or to register.