Portrait Photography Beginners
Level 2 | Target Audience: Intermediate-Advanced | 3 hours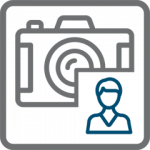 In our Portrait Photography for Beginners class you will get an introduction to the art of photographing people. Learning from a local expert, students will practice necessary techniques for photographing people both in studio and on location.
Learn about a range of topics including posing and interacting with your subject, building rapport, equipment choice, use of natural light and strobes and environmental portrait setup. Practicing with both in studio and outdoor portrait settings students will gain confidence in flattering their subjects.
Portrait Photography Beginners Classes
Not finding what you want? Contact us for more info
Overview
Portrait Photography for Beginners students will also discuss retouching tools and procedures and at the end of class students will have the opportunity for constructive critique of their images from the instructor.
The Portrait Photography Beginners class is hands-on and intensive, however it is designed to help make difficult topics easier to understand. Your instructor, a photography professional, will work with you closely to make sure that you avoid common mistakes when capturing your photos & help you apply best practices when possible.
Talk to a student advisor to learn more about which photography class is right for you.
Class Objectives
Upon successful completion of the Portrait Photography Beginners class, students will be able to:
Effectively use camera equipment to compose and capture a portrait
Comfortably put subjects in a complimentary pose
Setup a variety of studio lighting configurations
Use natural light, open shade and fill flash in several outdoor portrait settings
Take advantage of essential Adobe Photoshop tools to process and retouch portraits.
Pre-requisites
DSLR Photography Beginners (Level 1)
Student must have their own DSLR camera to participate.
Recommended that you have Adobe Photoshop software before starting class. You can purchase the software or obtain a trial from Adobe.com.
Talk to a student advisor to ensure you have the right pre-requisites for each class or program.
I have taken 3 photography classes with Josh Hardin and I have learned so much! I got my camera almost 4 years ago, and was so confused about everything. Taking these classes have helped me so much, and I couldn't have had a better instructor. He is easy to work with, very knowledgeable, and super friendly! Definitely take the photo classes with Josh – you will not be disappointed!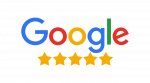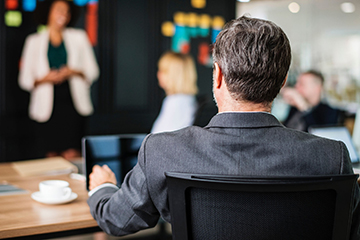 Focus on Real-World Skills
Each of our stand-alone classes is designed to teach how to improve your skills in a real-world setting.  DWC's experiential learning style ensures you will be guided by an expert instructor will performing all of the tasks to help you learn.
The challenges you face in class will mimic what you will need to land a job and improve your daily productivity.
Related Certificate Programs
Explore related full length programs including: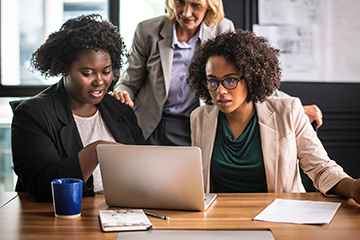 Support & Mentoring
All Digital Photography classes are offered in an accelerated workshop format.
Your instructor will provide hands-on, experiential style classroom learning for you to learn best practices of applying tech skills in the real-world.
Each class may be eligible credit towards a certification program, which includes career counseling and portfolio projects.
Flexible scheduling options allow you to choose what works best for your time.
Why Digital Workshop Center?

82%
of program graduates last year from unemployed to employed.


$19k
average increase in salary of certificate program students

1-on-1
career counseling and mentoring services included
Always Live | Hands-On | Small Class Sizes | Expert Instructors | Streaming Online
When can I start?
Classes are offered on a rolling enrollment basis throughout the year, typically every 8-12 weeks.
Who teaches these classes?
All classes are taught by industry professionals with 10+ years experience in their field.  Check the specific class offering to learn more about the assigned instructor for each class.
You may also learn more about our team here.
What format are these classes?
Stand-alone classes at DWC are focused skills workshops that teach in a specific area of a high demand career field. 
Often described as a "short course" format, these accelerated workshops can be attended as stand-alone or can be taken as part of a larger certificate program.
Certificate programs offer more comprehensive training to help lead you to empoyment, support & mentoring, portfolio building, and career coaching.
To find out more about DWC's style of training, talk to a student advisor today.
What if the listed schedule doesn't work for me?
Click to request more information on a private class or contact us to discuss your training options.
What's included?
Stand-Alone Classes
Every stand-alone class at DWC includes support and mentoring throughout.
Stand-alone classes within your program also include:
Professional Textbook(s) or Reference Packet(s)
Lesson files
One year for a free re-take (for attended students of public classes only)
30 days of technical support
Certificate of Completion
Certificate Programs & Bootcamps
Each Certificate Program & Bootcamp is comprised of several stand-alone classes, plus additional training specific to your career field, portfolio building with a comprehensive Capstone Project, and career coaching workshops.
Support and mentoring a huge part of all of our full length programs.
Talk to a student advisor to learn more about specific details on each class or program.
What career services do you offer?
For full length programs, support and mentoring is included and you will be eligible to work one-on-one with a career counselor. 
Workshops for job search and resume writing are included in the cost of your program.  Our expert career advisors will help you prepare for the next steps of your career path.  Your success is our success.
Talk to a student advisor to discuss career coaching options today.
Payment & financial aid options
DWC offers several flexible financial aid options to help you finance your education.  None of our financial aid tools will require a federal student loan or add severe interest penalties.  
Popular financial aid tools include payment plans and  Ignite Income Share Agreement.
If you are interested in scholarship opportunities, you must first speak with a student advisor and discsuss eligibility requirements.
Click here to learn more about financial aid options.
Upcoming Portrait Photography Beginners Classes