Create stunning layouts with InDesign
The Adobe InDesign Bootcamp will take you on a deep dive into creating complex layouts in Adobe Creative Cloud. Adobe InDesign is an industry leader for advanced document layouts for good reason.  If you are serious about becoming proficient and productive with InDesign, talk to a student advisor today to learn more.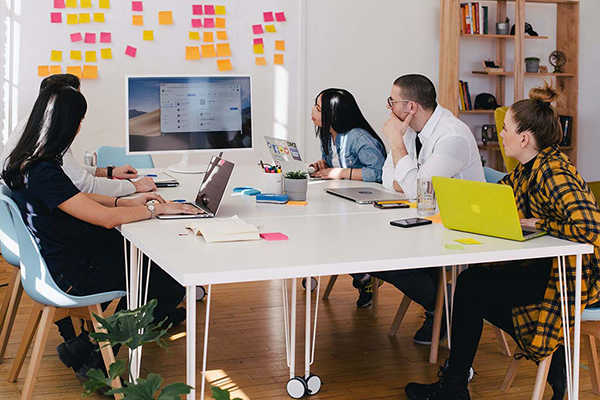 Focus on Real-World Skills
Certificate Programs at Digital Workshop Center are designed to teach you how to improve your skills in a real-world setting.  DWC's experiential learning style ensures you will be guided by an expert instructor while also performing all of the tasks to help you learn.
The challenges you face in class will mimic what you will need to land a job and improve your daily productivity.
To learn more about what to expect, download our welcome guide and get started.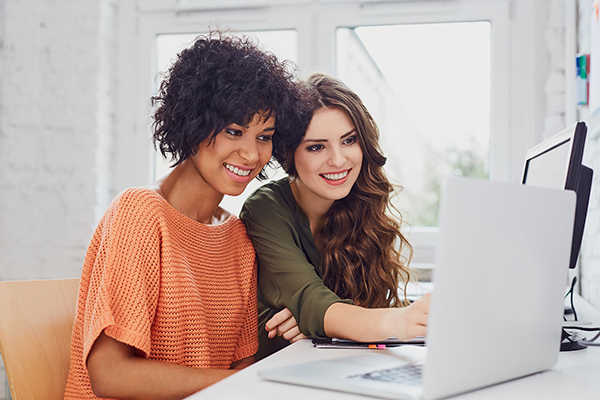 Support & Mentoring
The classes within the InDesign Bootcamp are offered at an accelerated pace in an online trade school envrionment.  Bootcamp style classes are balanced by small group sizes.
Your instructor will provide hands-on, experiential style classroom learning for you to learn best practices of applying tech skills in the real-world.
Each class is eligible credit towards a certification program, which includes career counseling and portfolio projects.
Flexible scheduling options allow you to choose what works best for your time.
Why Digital Workshop Center?

81%
of program graduates last year from unemployed to employed.

2.9
months avg to find employment after graduation

$12k
average increase in salary of certificate program students

1-on-1
career counseling and mentoring services included
Always Live | Hands-On | Small Class Sizes | Expert Instructors | Streaming Online
*program statistics compiled from DWC enrollment report (2019-2021)
Learn the ins and outs of Adobe InDesign
Essential Career Skills
Whether you are working on longer documents (e.g. magazines, books, etc) or need to be more productive with complex layouts, InDesign can do it all.  The Adobe InDesign Bootcamp is an immersive dive into this complicated layout application. To master your InDesign skills, you work through 28 hours of InDesign classes, followed by design fundamentals to teach you how to create visually appealing designs.
Each bootcamp is hands-on and intensive, but designed to help make difficult topics easier to understand.  Your instructor will work with you closely to make sure that you avoid common mistakes in Illustrator and apply best practices when possible.
Learn the right ways to use InDesign to begin designing stunning layouts and save yourself an incredible amount of time.
Financial Aid & Scholarship Options
Scholarships may be available if you are unemployed, women pursuing tech careers, and veterans seeking tech skills.  Find out more here.
Flexible payment plans including 0% interest financing are available for those who qualify. Speak to a student advisor today to learn more about what options are available.
As you approach graduation, you will work closely with our expert career coaches to refine your next steps towards a new job.  Career services provided include one-on-one resume writing, job search, and mock interview workshops. Learn more
DWC partners with Parker-Dewey to offer micro-internships to our students.  These project-based internships are a great way for students to build real-world experience.  Learn more
Program Outline
Upon successful completion of the Adobe InDesign Bootcamp, students will be:
Using analog and digital tools to apply design elements to a composition using solid design principles.
Learning to effectively receive and deliver critique with the goal of improving a design's ability to communicate visually to its audience.
Understanding the InDesign environment
Determining Graphic Type and Resolution
Setting up a document and working with pages
Working with Objects
Flowing text
Advanced techniques for editing text
Working with typography
Working with color
Working with Styles
Importing and modifying graphics
Creating Tables
Working with transparency
Printing and Exporting
Plus:
Design a real-world graphic design project with one-on-one help from a mentor
One-on-one job search and resume writing assistance with a career coach
1-on-1 Mentoring
The Adobe InDesign Bootcamp program includes one-on-one mentoring throughout your classroom training, as well as one month of support after the end of each class  and one year for a free re-take of the same class.
Programs at DWC also include a Capstone project option for additional one-on-one portfolio building opportunities.
In an effort to gain current insight into UX design, SEO and Analytics, I enrolled in courses at Digital Workshop Center. Their staff consists of individuals currently practicing in the industry, they are engaging and professional – and will go the extra mile to help you reach your professional goals. If you are looking to advance your skill set, I would highly recommend them for your professional development.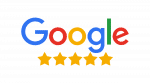 What Skills Will You Learn?
Classes Included in the Adobe InDesign Bootcamp
You must complete all classes below to earn enough credit towards certification
Plus:
One-on-one mentoring with your instructor while working on a real-world project pertaining to your program.  From project concept to delivery, each student will perform the work to complete the project with your instructor there to help guide you through the process.
39 class hours are required to complete this certificate program.
Additional hours outside of class will also be assigned.
Manage your own schedule to complete all of the necessary coursework within this program.
Speak to a student advisor to receive a training plan with a customized program schedule.
Affordable payment plan and loan options available
Scholarships for students needing economic support
Frequently Asked Questions
When can I start?
Program classes are offered on a rolling enrollment basis throughout the year, typically every 8-12 weeks. You may start with any program class as long as prerequisites are met.
How long is this program?
The average length to complete the Advanced Graphic Design certificate program is 6 months.  Total length may vary based on the pace in which you schedule your classes.
Each certificate program allows one year to be completed, but, depending on your pace of learning and skill level, you may move as fast or as slow as you like within that time frame.  DWC works on a rolling enrollment system and provides flexible scheduling options so you can choose the classes that best fit your life.
At DWC, each Certificate Program is comprised of many stand-alone classes and a Capstone project.  Once you have completed all the necessary course work, you will earn your certificate.
What's included?
Stand-Alone Classes
Every stand-alone class at DWC includes support and mentoring throughout.
Stand-alone classes within your program also include:
Professional Textbook(s) or Reference Packet(s)
Lesson files
One year for a free re-take (for attended students of public classes only)
30 days of technical support
Certificate of Completion
Certificate Programs & Bootcamps
Each Certificate Program & Bootcamp is comprised of several stand-alone classes, plus additional training specific to your career field, portfolio building with a comprehensive Capstone Project, and career coaching workshops.
Support and mentoring a huge part of all of our full length programs.
Talk to a student advisor to learn more about specific details on each class or program.
Payment & financial aid options
DWC offers several flexible financial aid options to help you finance your education.  None of our financial aid tools will require a federal student loan or add severe interest penalties.
If you are interested in scholarship opportunities, speak with a student advisor and discsuss eligibility requirements.
Or learn more about flexible payment plan options that fit your monthly budget.
Click here to learn more about financial aid options and get started.
Homework expectations
Homework varies from class to class, instructor to instructor.  It is recommended that you set aside 1-2x the class duration for homework/assignments (e.g. if in class 7 hours per week, expect 7-14 hours needed to complete homework/assignments).  
What career services or internships do you offer?
For full length programs, support and mentoring is included and you will be eligible to work one-on-one with a career counselor.
Workshops for job search and resume writing are included in the cost of your program.  Our expert career advisors will help you prepare for the next steps of your career path.  Your success is our success.
Click here to learn more about career counseling
DWC partners with Parker-Dewey to offer micro-internships to our students.  These project-based internships are a great way for students to build real-world experience.  Learn more
Talk to a student advisor to discuss career coaching & internship options today.