Testimonials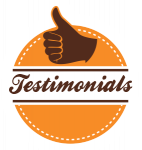 At Digital Workshop Center, we are proud of our customer testimonials.  98% of our students report positive feedback from our classes, we have a 4.9 rating on Facebook reviews, and a 5-star rating on Google reviews.
Read what some of our students have said about our classes!
Digital Workshop Center made it easy for me to update my Adobe Creative Suite skills before searching for a new job and also gave me the training I needed to start a new career path in web design and development!
Michael was an excellent instructor. He really took the time to listen and address any questions I had. I was particularly happy and relieved that he was willing to let me pick out subjects from the book that I wanted to focus on. With the limited time I had to learn After Effects and deliver a product to my company, I feel much better about my ability to do so after working with Digital Workshop Center.
The classes were well-structured and the instructor was well-prepared. The instructor had plenty of patience and always checked with us to make sure we were understanding each step. I felt much more comfortable with the software once we completed the class and was able to jump right in to working on our next project. I highly recommend taking classes with Digital Workshop Center.
Commendations for Digital Workshop Center! My company had several people who needed to acquire or expand a knowledge base of Excel. The instructor worked diligently with me for three weeks in preparation for a series of four trainings. He was very accommodating in conducting the training on site for us after hours. Many of my coworkers expressed their appreciation and gratitude for the instructor's well-paced presentation of the material, his sensitivity to their learning styles, and their "fatigue" levels. As a result of this experience, DWC will be utilized for all future Microsoft application training for my company. I highly recommend DWC for your personal or corporate computer training needs.
Classes were well-structured, with adequate time for breaks and questions. The instructor's willingness to stop the class to answer our many questions and run through multiple examples was extremely helpful, and I believe we learned more applicable skills in the smaller group setting than we ever could have in any high-dollar seminar.

As an added bonus, the setting provided a good learning and bonding time for our team, and the environment was one of positive learning.  I was very happy to recommend their courses to other departments in our organization, and would gladly take courses with Digital Workshop Center again.
Excel classes at Digital Workshop Center were some of the best classes I have ever taken. The class size and pace was perfect for me. Very useful and beneficial!
I strongly recommend anyone looking to add some valuable skills to their productivity for either personal or corporate use to invest in the time to take a few courses with Digital Workshop Center.