Adobe Illustrator Classes
Create sophisticated graphics & designs in Adobe Illustrator Classes
Why Should I Take This Class?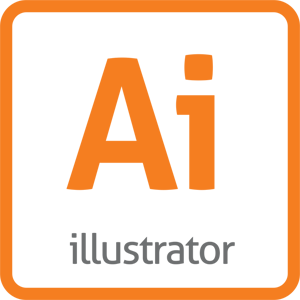 Adobe Illustrator Classes will help you to discover the heart of modern graphic design. Illustrator allows you to create high-resolution logos and graphics that can be scaled or change size easily.  A favorite tool for professional designers, Illustrator training is necessary for anyone looking to advance in the graphic design or multimedia fields.  This industry leading program will take your designs to the next level.
All Adobe Illustrator Classes at Digital Workshop Center are taught by Adobe certified experts.  DWC is the ONLY Adobe Authorized Training Center in Northern Colorado and second in the state.  Working with a live instructor, you will learn the right ways to save time and money working in this complex program.
Upon completion of our Illustrator training, you will be able to create stunning logos and graphics that your customers will remember. All of our hands-on Illustrator classes include: a professional Illustrator textbook, one month of technical support, and one year for a free re-take*.
What Can I Create After This Class?
When you complete Illustrator training, you will be able to create:
Business logos
Book illustrations
Website layouts
Web-ready graphics
Documents for composite and commercial printing
…and more!
How Do I Get Started?
Click a class title below to view schedules and register.
Questions? Contact us at 970-980-8091.
Level 1 – Adobe Illustrator for Beginners Class
View Schedule →
Learn to use the basics of Adobe Illustrator by drawing and manipulating simple shapes to create logos & branding, as well as combining text and graphics to create advertisements.