Getting Started with Micro Internships

Digital Workshop Center is proud to offer our students and recent graduates opportunities through Parker Dewey for Micro Internships. When you are launching your career, Micro-Internships provide students and recent grads the opportunity to apply what is taught in the classroom to the real world while getting paid for your work.
What are Micro Internships?
Micro internships are short-term, paid, professional assignments similar to those given to new hires or interns. These projects enable students to demonstrate skills, explore career paths, and build their networks as they seek the right full-time role.
Companies ranging from those in the Fortune 100 to emerging start-ups, and go across departments including sales, marketing, technology, HR, and finance use Micro-Internships.
Depending on the specific requirements of the project, micro-Internships can be either on-site or virtual. Projects are typically completed within 5-40 hours and are due within a few days to a few weeks. Check out some example projects here.
These projects enable students to demonstrate skills, explore career paths, and build their networks as they seek the right full-time role.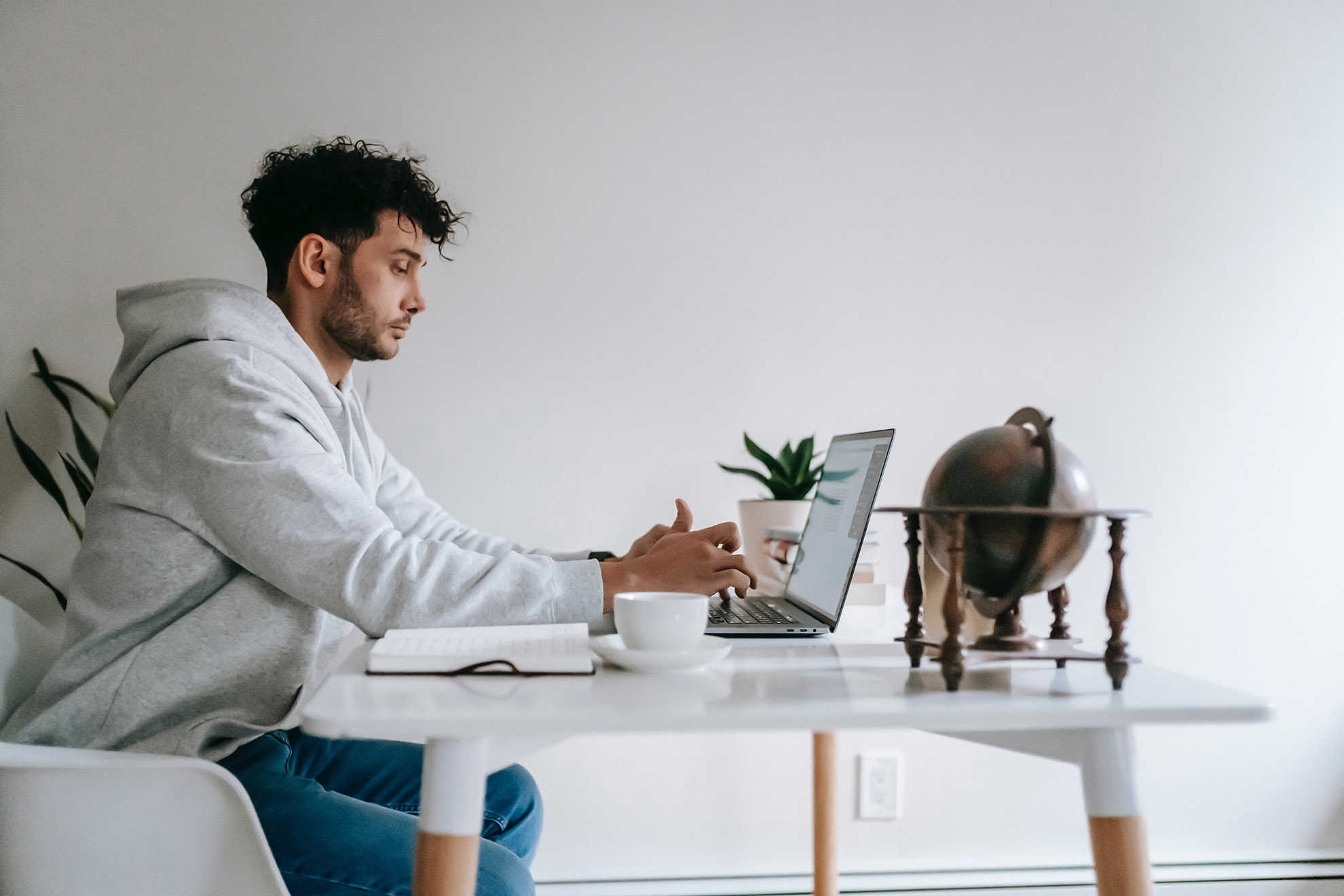 Setting up your Student Account
DWC has partnered with Parker Dewey to offer these Micro-Internships which are facilitated via the Parker Dewey platform. Creating an account takes under 5 minutes – with no additional paperwork required!
Companies post projects
DWC students and recent grads apply
Companies choose from candidates
DWC students and recent grads gain work experience
Get started by creating an account here. When setting up your profile, be sure to include Digital Workshop Center as the school in the Education section of your Parker Dewey profile.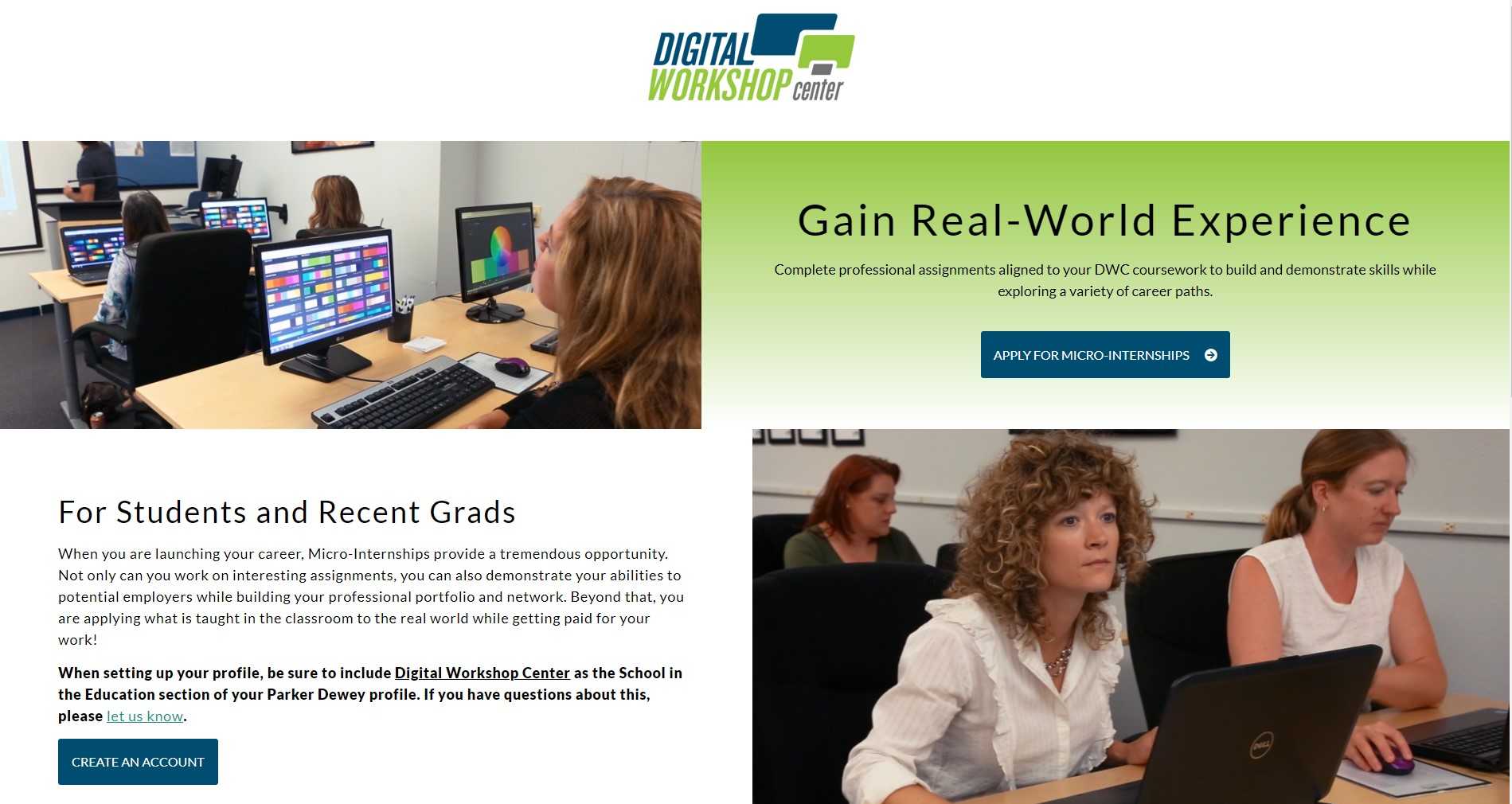 How to apply to Micro Internships?
Once you set up your account, you can review open Micro-Internship projects. This provides details of the engagement, including the expected deliverable, anticipated time commitment, due date, industry, and compensation. Simply click to apply and respond to any project-specific follow-up questions asked by the company. The company reviews incoming applicants and if selected, you will be notified of the next steps.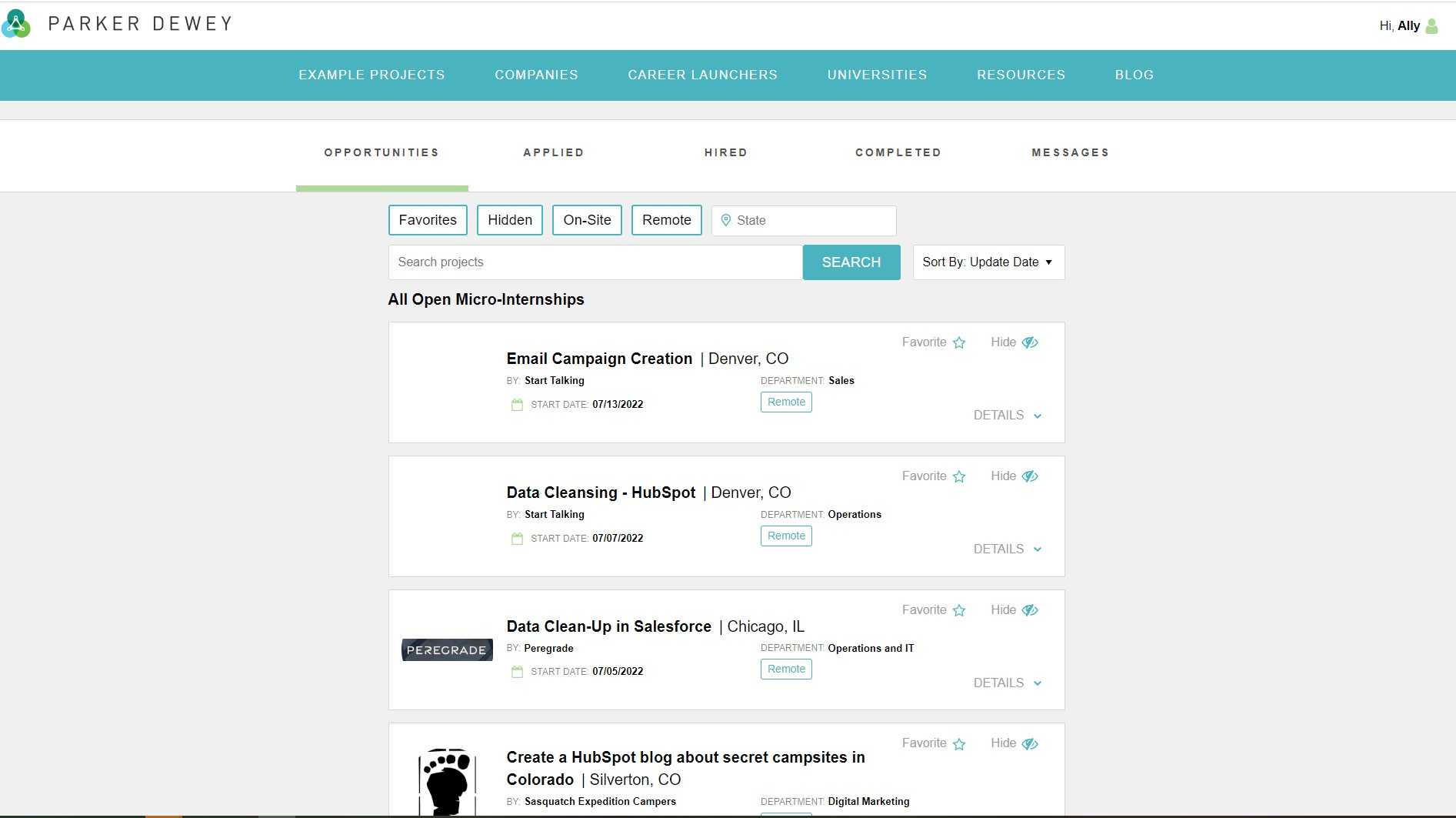 What are the benefits of Micro Internships?
Micro-Internships provide a tremendous opportunity. Not only can you work on interesting assignments, you can also demonstrate your abilities to potential employers while building your professional portfolio and network.
According to Parker Dewey's 2021 year in review, 79.4% of interns aka Career Launchers reported that their Micro-Internships helped them to gain experience for their resumes that drove their job offers. Furthermore, 98% of former Micro-Interns stay with their first job for more than a year compared to less than 45% of college graduates overall.
When it comes to professional development, Micro-Internships help prepare students and recent graduates to apply to jobs, prepare for interviews, make decisions around full-time roles, and build connections with new colleagues upon starting a new position. These low-stake opportunities also can help students understand what it feels like to not get the job—allowing them to ask for feedback. Check out our blog to read more about the benefits of Micro Internships here.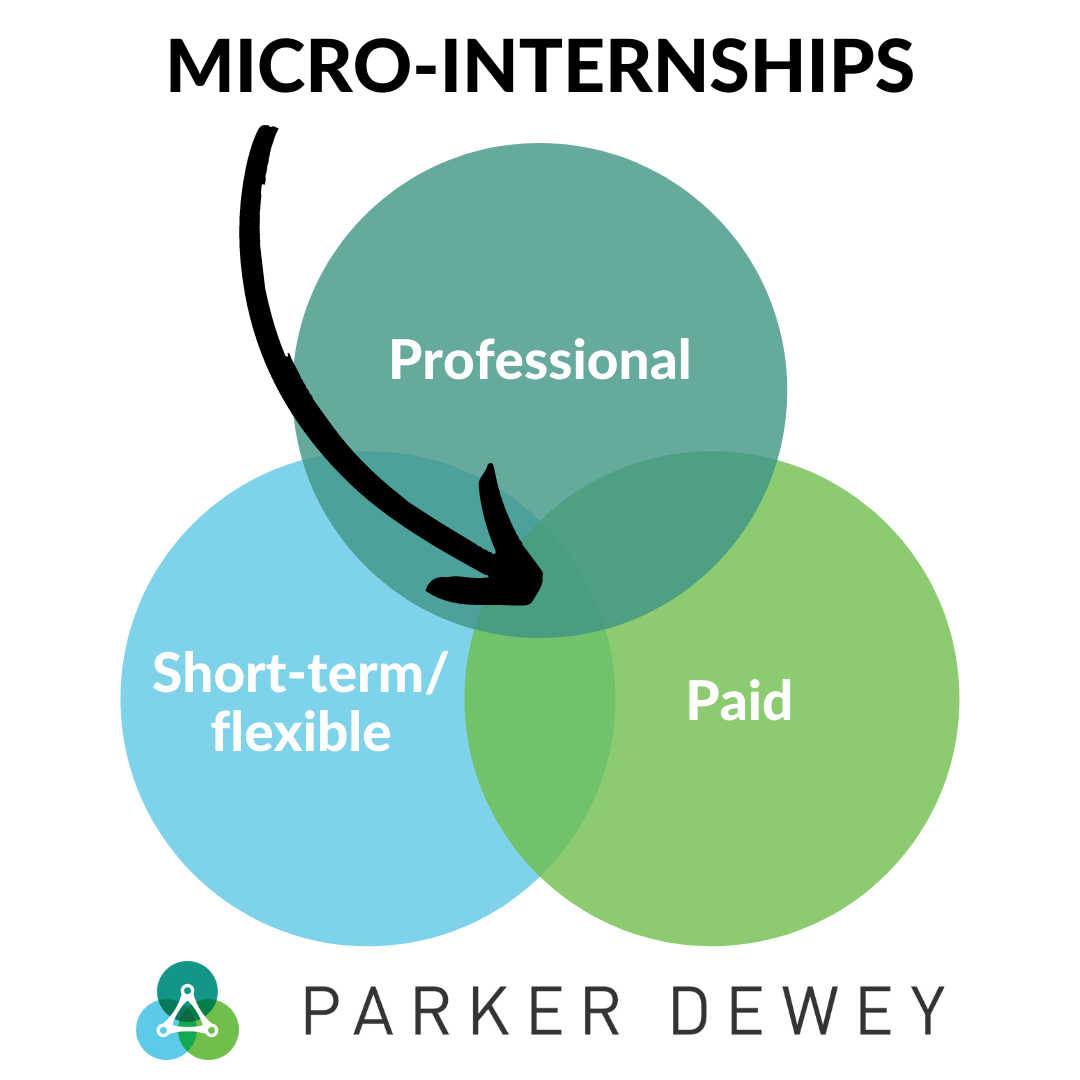 Interested in learning more?