Microsoft PowerPoint Classes
Microsoft PowerPoint classes teach you how to engage your audience with a professional presentation
Why Should I Take This Class?
Microsoft PowerPoint is a complete presentation graphics package that gives you everything you need to produce a professional-looking presentation. PowerPoint offers word processing, outlining, drawing, graphing, and presentation management tools. Our Microsoft PowerPoint classes will help you make your presentations shine, and keep your audience engaged with animation effects, embedded videos, and more.
Upon completion of our PowerPoint training, you will be able to create professional presentations with a clear message for your audience. All of our hands-on PowerPoint classes include: a professional PowerPoint textbook and one month of technical support.
All Microsoft PowerPoint classes at Digital Workshop Center are offered in a live format.  This means you get your questions answered by a live instructor in real time.
Custom and private training options are available.
What Can I Create After This Class?
When you complete PowerPoint training, you will be able to:
Create a presentation
Format text on slides
Add graphics to a presentation
Customize a design template
Collaborate on a presentation
How Do I Get Started?
Click a class title below to view class schedules and register. If you have any questions, please contact our office at 970-980-8091.
Microsoft PowerPoint Level 1
View Schedule →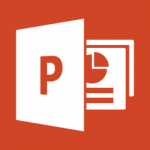 In today's work environment, audiences not only expect that your presentations are in an electronic format, but they also demand that your presentations be unique and sophisticated in their use of such formats. In this course, you will work with Microsoft Office PowerPoint to create electronic presentations.
Microsoft PowerPoint Level 2
View Schedule →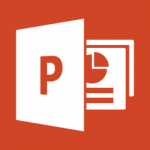 As a Microsoft Office PowerPoint user, you are familiar with the basics of creating a presentation and you are able to convey information effectively in a simple way. In this course, you will enhance presentations with feature that will transform basic presentations into a powerful means of communication.