How to Take your Videos From Amateur to Pro

Video for marketing is here to stay. Gone are the days when businesses can rely solely on static ads. Videos are everywhere, and they've become an essential tool for marketers. If you're not incorporating video into your marketing strategy, it's time to make some changes.
Here are a few reasons why:
70% of consumers say that they have shared a brand's video. (

Wyzowl

)

72% of businesses say video has improved their conversion rate. (

Wyzowl

)

52% of consumers say that watching product videos makes them more confident in online purchase decisions. (

Invodo

)

65% of executives visit the marketer's website, and 39% call a vendor after viewing a video. (

Forbes

)
Now, don't let this stress you out. We understand that not everyone is a video production professional. But guess what! You don't have to be! We've compiled a list of tips that anyone can use to take your video marketing skills from amateur to professional quality.
Simple Tips to Shoot a Professional-Quality Video for Marketing
We're happy to report that creating videos for marketing does not have to be complicated. You don't even need to purchase a fancy camera. Your smartphone will work just fine! Consider this: The most recent project from the renowned American film director Steven Soderbergh, "Unsane," was shot entirely on an iPhone. When using your smartphone to shoot video, use these tips to take your videos from amateur to professional.
Video for Marketing Tip #1: Keep it Simple!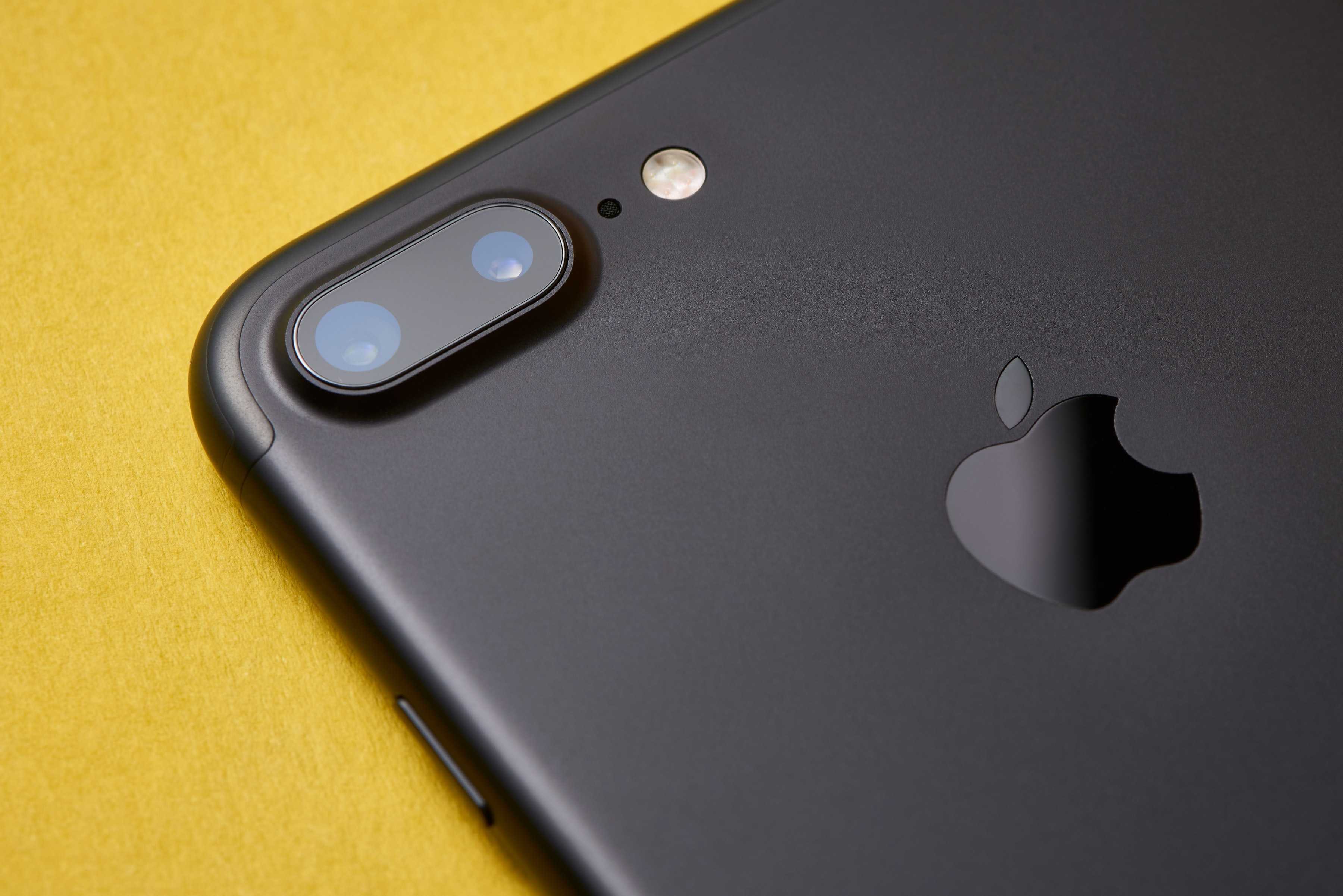 1. Always use the back camera
Front cameras in phones are great for selfies, going live on social media, and video calling, but they don't have the same high resolution as the back camera. The back camera has a better sensor, has a higher resolution, and is designed for capturing better quality photos and video.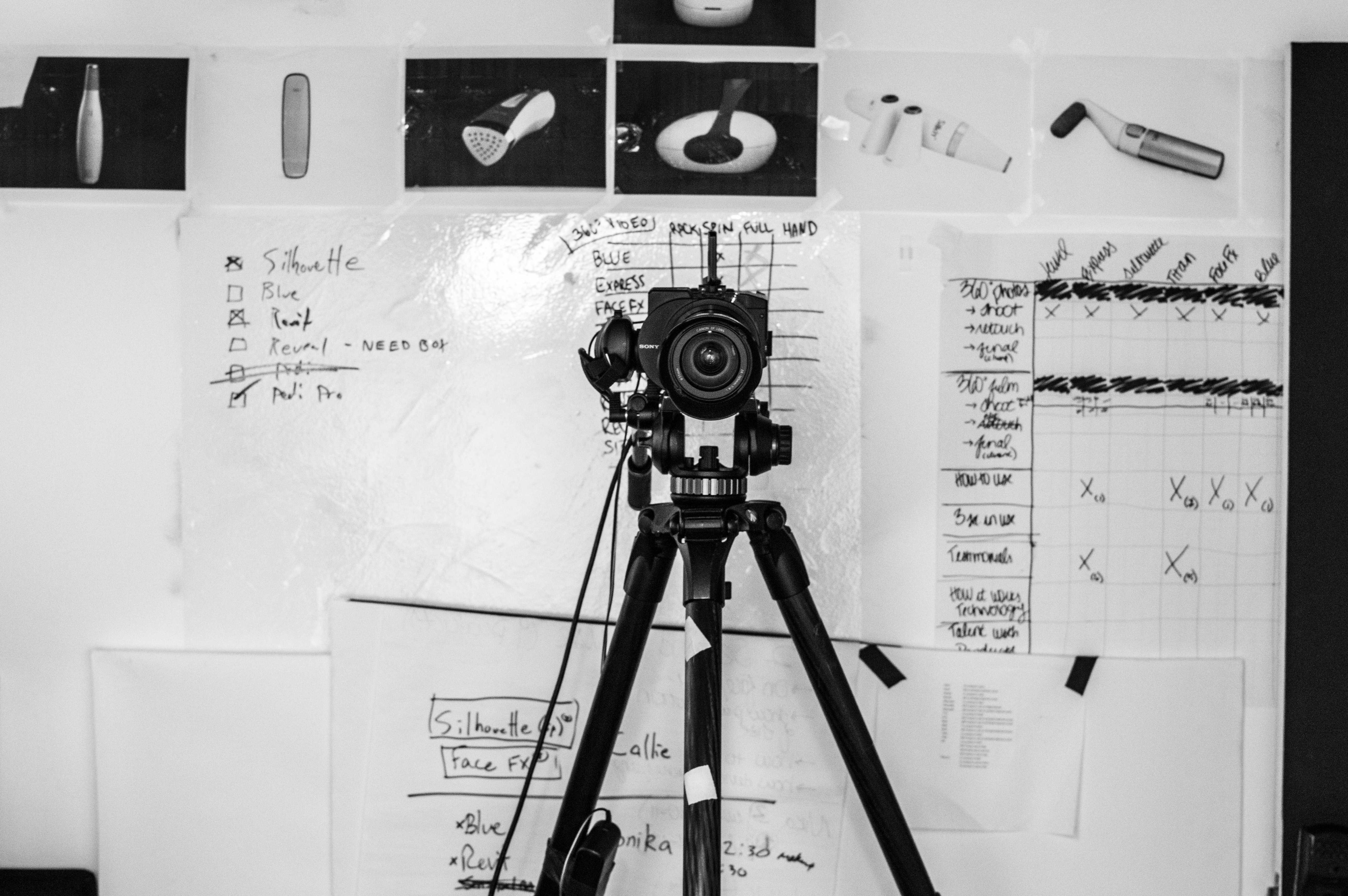 The use of a tripod is important to keep your video from shaking and going in and out of focus. A blurry video with constant fluctuations in clarity will stick out as an amateur move more than anything else. You don't have to spend a fortune on some fancy tripod. Something like this will work just fine. But if you want to do some additional research and find the right tripod for you, check out this video.
3. Choose Between Landscape and Horizontal Video Format
This one really depends on where you plan to publish your videos for marketing. And to do that, you have to know where your audience spends their time watching the videos. Are they primarily desktop users? Do you plan to publish your video for marketing to a blog, landing page, or website? If yes, you'll want to shoot your video in landscape mode. But if your audience primarily uses their phones to watch videos, and you plan to publish on Instagram, IGTV, Facebook, Snapchat, etc., you should consider recording in vertical mode. This blog has additional information on how to optimize your video depending on which format you choose.
Video for Marketing Tip #2: Use The Rule of Thirds
According to Digital Trends, the rule of thirds is a compositional "rule" that suggests dividing the image into thirds and placing the subject on one of the sides, instead of in the center. The rule of thirds is meant only as a guideline — but more often than not, it helps create stronger videos. This rule has become so popular that many digital cameras have an option to overlay the grid pattern over the viewfinder to help you line up the subject in compliance with the rule of thirds. Check out this video to learn more about the framing of your shots using the rule of thirds.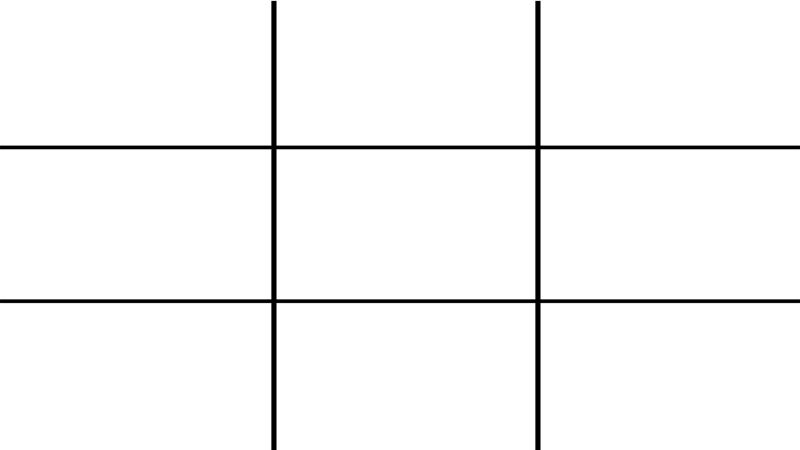 Video for Marketing Tip #3: Lighting
Always record your videos in a well-lit area. Not using enough light is an amateur mistake. But just like the tripod, you don't have to blow your budget on an elaborate lighting setup. If the weather is nice, take advantage of the natural lighting outdoors. But if you're shooting indoors, here are some tips to help create a natural-looking light.
Shoot near a window to use natural light as much as possible

Avoid overhead lights that bounce off the subject's head

Don't point any lights directly at your subject's face. This is a good way to enhance harsh shadows and make your subject very uncomfortable. Instead, try bouncing lights off the ceiling, wall, and/or floor. Here is a great

video that explains how to work with bounced light. It's not as complicated as it sounds!
Video for Marketing Tip #4: Monitor Background Noise
Creating a video with distracting background noise is a fast way to lose your audience's attention. Be sure to pay attention to the noises around you, whether you're filming outside or inside, so you can minimize them before you shoot. Before you start the video, do a soundcheck.
You may want to consider purchasing a wireless microphone so you can capture professional-quality audio and be able to hear what the subject is saying! Check out this video for recommendations on a high-quality microphone if you plan to shoot a video for marketing in a setting that may have distracting background noises.
The bottom line is that video for marketing shouldn't be ignored, and it's not difficult to create your own videos to promote your business, brand, or ideas. People care about authenticity, not effects. You can keep your videos short and engaging, with helpful content. And don't forget to have fun!
Questions about video editing?