Communication, Management & other Essential Business Soft Skills
Class Description
In the business soft skills class, you will learn how to manage the best practices of working in a team to propel your career forward.  Everything from personal leadership to time management to managing success will be taught by working professionals who have real world use cases to share.
While you should always extend your education and add new hard skills such as the latest technology, soft skills in business are key to any new hire situation.  As you apply for new jobs, you need to understand the key soft skill indicators that hiring managers are looking for throughout an interview process as well as on the job.  In fact, many hiring managers hire for soft skills as much as anything else.
Our instructors bring their real-world experience to teach how to improve your inter-personal skills and become a valuable team member for any company.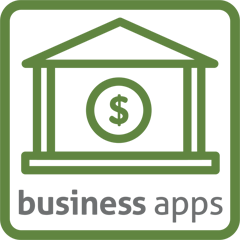 Class Objectives
Upon successful completion of the Business Soft Skills class, students will be proficient in:
Getting Started with Management.
Developing your Leader Mindset (Being Adaptable, Demonstrating Accountability, Demonstrating Courage)
Developing a Collaborative Team (Communicating Effectively, Engaging and Inspiring Others)\
Conflict resolution (Managing Talent, Collaborating, Relating Well to Others)
Problem-solving (Solving Complex Problems, Strategizing, Being Innovative)
Management in the 21st Century (Social Media, Diversity, ADA, HIPPA etc)
Managing Success. (Managing Execution, Driving for Results, Maximizing Productivity)
Managing Time/Delegating (Managing the Business)

Class Includes:
14 hours of training
Professional Textbook
Download materials with practice data files
Free access to CoWorking space on class days (FC Only)
One month of technical support
Certificate of Completion

General Info:
Target student: Beginner
Coursework may be assigned outside of class
Computer & software provided in class
Class size limited
Available Public Classes
Schedule/Cost

Mon 12-07-2020
1:30pm - 5:00pm
Wed 12-09-2020
1:30pm - 5:00pm
Mon 12-14-2020
1:30pm - 5:00pm
Wed 12-16-2020
1:30pm - 5:00pm






Streaming Live Online



Price: $485.00
Space Available(Online): 7 seat(s)
Location: Online

Course Closing Date: 12-05-2020
Instructor(s): TBD

Online
---
---
Available Private Training
Digital Workshop Center offers each class in a private, one-on-one format. Private training may be scheduled around your availability and customized to your specific needs.
Consulting allows you to work one on one with your instructor, but does not follow a class curriculum.
If the public class schedule above is not ideal, please choose from the following options: