Web Design Certificate - Fundamental
Learn to speak the languages of the web. Add the tools to grow your career
Whether you are looking to upskill at your current position or manage a new website, fundamental web skills are more important today than ever before.  This program is just the beginning of a web design career, introducing you to the essential languages and tools of the web.
The goal of this program is to help you to continue your professional development on the web or make yourself more marketable to employers with a well rounded package of high demand, high growth skills.
In this certificate program, you will learn HTML/CSS for understanding the core languages of the web, Photoshop to help you create content, WordPress to learn about the most popular content management system, Google Analytics, SEO, Social Media for Business, and so much more.
Whether you are starting a business website, improving an existing site, writing email newsletters, or looking to change careers, this Certification will take you from the basics to advanced quickly.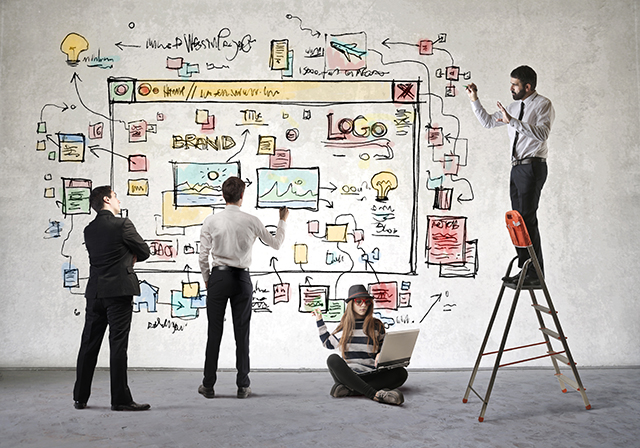 All of the classes and the Instructors was awesome! They ensured you learned and understand the material being taught. Shortly after I completed the certification program, I landed a job!
Steve Cavenaze
Not only are the classes affordable, but the hands-on training with seasoned professionals was very thorough and informative.  I have built some great relationships and feel much more comfortable managing and designing websites. My communication and understanding with developer teams has improved my digital marketing plan for my business.
Kyle Schrader
What are the prerequisites?
Introduction to Computers or equivalent knowledge.  We highly recommend that you have purchased and installed the Adobe Creative Suite before the start of class.  Some programming knowledge is helpful, but not required.
What Classes Are Included In the Fundamental Web Design Certificate?
[Click on class title to learn more]
Plus…
Essential Web Tools (14 hours)
In Essential Web Tools, students will learn about the latest code editors (both free and paid), an introduction to the command line, version control tools, and features of the latest browser developer tools available. For any aspiring web developer, this class will help you make sure your skills are industry ready and what employers are searching for in candidates.
Cost
$4,751 (or $396/month for 12 months)*
How Long Does Each Program Take to Complete?
Each certificate program allows one year to be completed, but, depending on your pace of learning and skill level, you may move as fast or as slow as you like within that time frame.  DWC works on a rolling enrollment system and provides flexible scheduling options so you can choose the classes that best fit your life.
At DWC, each Certificate Program is comprised of many stand-alone classes.  Once you have completed all the necessary course work, you will earn your certificate.
When Can I Start?
DWC classes are scheduled on a rolling enrollment system with flexible scheduling options.  Each student needs to choose the schedule that best fits your availability.
Public, group classes in the certificate programs are offered approximately every 8 weeks. Students are able to start with any class within the program list as long as prerequisites are met.
Select the program you are interested in below to find total program class hours and class details.
What Is Included In A Certificate Program?
Similar to any university program, each Certificate Program is comprised of many stand-alone classes.  Once you have completed all the necessary course work, you will earn your certificate.
Each class within your certificate program includes:
Professional Textbook(s) or Reference Packet(s)
Download materials with practice examples
Free access to CoWorking space on class days (FC Only)
One month of technical support
One year for a free re-take (for attended students of public classes only)
Certificate of Completion
Questions?
We are here to help!  To best assist you, we can schedule a complimentary training plan meeting with one of our Training Managers.  In this meeting, you can customize your training plan to make sure we get you the skills you need to succeed along your professional development path.
Contact us here or call our offices at 970-980-8091.