Excel add-ins that will extend your tool set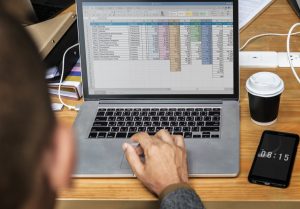 Did you know? You can do even more with Microsoft Excel, a spreadsheet-based computer program. There is a whole host of extra add-ins that make the program even more powerful and useful to business owners, administrators, and users. That's right, there are more than 50 Excel add-ins that do a variety of things to make the program more versatile, easy to use, and efficient. Some of the add-ins make creative visualizations for charts and diagrams, some help users with data analysis, and others are designed to just make you work faster in the program.
Many of the add-ins are free, and the rest are relatively low-cost. No matter how you use or plan to use the program, there are many helpful add-ins to choose from. Some of our favorite Microsoft Excel add-ins include:
Data Analysis:

Excel and other developers offer many add-ins to help you better analyze your data. PowerPivot is one of our favorite

free add-in

to analyze

and

visualize your data. It's incorporated in most versions of Excel but must be enabled to use. PowerPivot allows you to have an unlimited number of rows in Excel and combine data from multiple sources. You can use it to crunch your data in a wide variety of ways and display it in visually appealing ways to help you detail your information better.

SEO Add-Ins:

Excel offers a variety of

SEO

add-ins to your Excel document to help you analyze your SEO data and make smart decisions to improve your website search rank. One of our favorites is the

SEOGadget

add-in that organizes all of your SEO data to help you instantly see how your site is ranking and where you can make improvements. This tool is incredibly helpful for anyone working in the world of SEO.

Productivity:

There is a whole host of add-ins that are designed to make you more productive. One of them is the Power User Excel, which is designed to help you be more organized and productive within the program by helping you create shortcuts, utilize quick keys, and more.
If you spend a lot of time working in Excel, spending some time to discover the top Excel add-ins is a good use of your time. You'd be amazed at just how many options you have and how seamlessly they can transform how you use the program.
Ready to learn just how much you can accomplish for your business or career by knowing Excel through and through? Check out the Excel classes offered at Digital Workshop Center. We offer classes for a variety of skill levels in a hands-on environment to help you learn just how much you can do with Excel. Our live Microsoft Excel classes in Denver, Fort Collins, and online will help you master this complex program, and you will leave our classes confident that you can create an advanced spreadsheet. Upon completion of our Excel training, you will be able to quantify your data and create valuable reports. Excel is invaluable for businesses and casual users alike. Click here to learn more about our Microsoft Excel classes and to register.