Fundamental Graphic Design Certificate
Learn Adobe Photoshop, Illustrator & Visual Design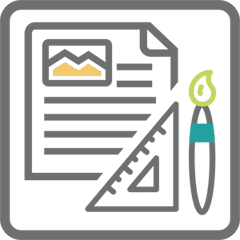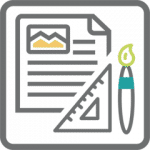 Design software has developed at an extraordinarily fast rate. To succeed in fields from digital marketing to graphic design in today's competitive job market, you need to be confident creating and editing content.  Adobe Creative Suite is the industry standard in today's design world, and Digital Workshop Center's Graphic Design Certificate (Fundamental) program offers expert instruction on all Adobe products at an accelerated pace.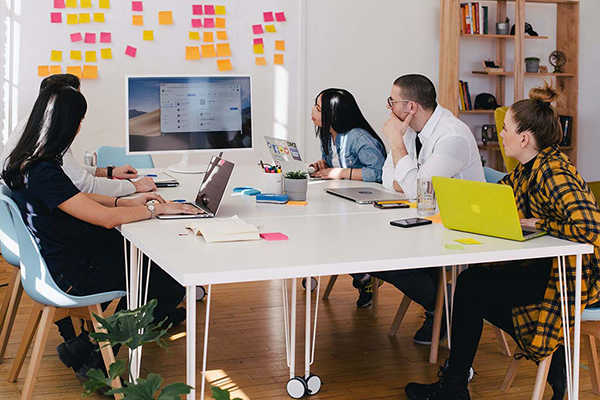 Focus on Real-World Skills
Certificate Programs at Digital Workshop Center are designed to teach you how to improve your skills in a real-world setting.  DWC's experiential learning style ensures you will be guided by an expert instructor while also performing all of the tasks to help you learn.
The challenges you face in class will mimic what you will need to land a job and improve your daily productivity.
To learn more about what to expect, download our welcome guide and get started.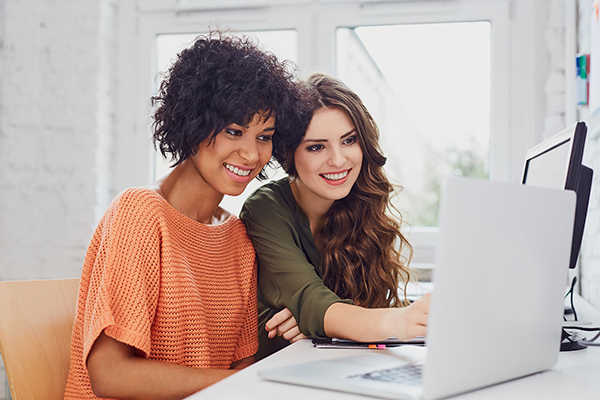 Support & Mentoring
The classes within the Fundamental Graphic Design Certificate are offered in an accelerated workshop format.
Your instructor will provide hands-on, experiential style classroom learning for you to learn best practices of applying tech skills in the real-world.
Each class is eligible credit towards a certification program, which includes career counseling and portfolio projects.
Flexible scheduling options allow you to choose what works best for your time.
Why Digital Workshop Center?

81%
of program graduates last year from unemployed to employed.

2.9
months avg to find employment after graduation

$12k
average increase in salary of certificate program students

1-on-1
career counseling and mentoring services included
Always Live | Hands-On | Small Class Sizes | Expert Instructors | Streaming Online
*program statistics compiled from DWC enrollment report (2019-2021)
Launch a high-demand career with graphic design skills
Essential Career Skills
The Fundamental Graphic Design Certificate from Digital Workshop Center offers all the classes needed to provide a solid foundation in the most cutting-edge graphic design software available today.
1-on-1 Mentoring
The Fundamental Graphic Design Certificate program includes one-on-one mentoring throughout your classroom training, as well as one month of support after the end of each class  and one year for a free re-take of the same class.
Programs at DWC also include a Capstone project option for additional one-on-one portfolio building opportunities.
$0 Upfront Tuition Cost Options
Confidently invest in your career by enrolling in the Ignite Income Share Agreement (ISA) or DWC payment plan.  
Speak to a student advisor
today to learn more about what options are available.
As you approach graduation, you will work closely with our expert career coaches to refine your next steps towards a new job.  Career services provided include one-on-one resume writing, job search, and mock interview workshops. Learn more
DWC partners with Parker-Dewey to offer micro-internships to our students.  These project-based internships are a great way for students to build real-world experience.  Learn more
What Skills Will You Learn?
Classes Included in the Fundamental Graphic Design Certificate
You must complete all classes below to earn enough credit towards certification
Plus:
One-on-one mentoring with your instructor while working on a real-world project pertaining to your program.  From project concept to delivery, each student will perform the work to complete the project with your instructor there to help guide you through the process. *
click to learn more
*additional fees may apply
63 class hours are required to complete this certificate program.
Additional hours outside of class will also be assigned.
Manage your own schedule to complete all of the necessary coursework within this program.
Speak to a student advisor to receive a training plan with a customized program schedule.
Start Your New Career Today With $0 Upfront
Ignite Income Share Agreement
Pay your Fundamental Graphic Design Certificate tuition through an income share. You pay nothing until after you graduate and find a job.
$0
upfront cost
DWC Payment Plans
No interest and no monthly fees.  12, 18, and 24-month plans available. $75 one-time administrative fee applicable to all payment plans.
$130/mo
(24 months)
$173/mo
(18 months)
$260/mo
(12 months)
Full Tuition (with package discount)
Pay your full program tuition upfront and receive an additional $200 package discount.
$3,122
Full Tuition
$2,922
when you pay in full upfront
GI Bill
For U.S. Veterans and their families, DWC programs are eligible for GI Bill education benefit funding.
GI Bill® is a registered trademark of the U.S. Department of Veterans Affairs (VA). More information about education benefits offered by VA is available at the official U.S. government website at https://www.benefits.va.gov/gibill.
Custom Programs
There is no one-size-fits-all training program.  Speak to a student advisor about how you can customize your program to fit your goals.
Frequently Asked Questions
Program Outline
Upon successful completion of the Fundamental Graphic Design certificate, students will:
Understand principles of visual design
Speak clearly with other designers using vocabulary and concepts of design
Edit images using advanced Adobe Photoshop techniques
Create logos and branding materials with Adobe Illustrator
Integrate Adobe programs using Adobe CC libraries
Plus:
Design a real-world graphic design project with one-on-one help from a mentor
One-on-one job search and resume writing assistance with a career coach
When can I start?
Program classes are offered on a rolling enrollment basis throughout the year, typically every 8-12 weeks. You may start with any program class as long as prerequisites are met.
How long is this program?
The average length to complete the Fundamental Graphic Design certificate program is 4-6 months.  Total length may vary based on the pace in which you schedule your classes.
Each certificate program allows one year to be completed, but, depending on your pace of learning and skill level, you may move as fast or as slow as you like within that time frame.  DWC works on a rolling enrollment system and provides flexible scheduling options so you can choose the classes that best fit your life.
At DWC, each Certificate Program is comprised of many stand-alone classes and a Capstone project.  Once you have completed all the necessary course work, you will earn your certificate.
What's included?
Stand-Alone Classes
Every stand-alone class at DWC includes support and mentoring throughout.
Stand-alone classes within your program also include:
Professional Textbook(s) or Reference Packet(s)
Lesson files
One year for a free re-take (for attended students of public classes only)
30 days of technical support
Certificate of Completion
Certificate Programs & Bootcamps
Each Certificate Program & Bootcamp is comprised of several stand-alone classes, plus additional training specific to your career field, portfolio building with a comprehensive Capstone Project, and career coaching workshops.
Support and mentoring a huge part of all of our full length programs.
Talk to a student advisor to learn more about specific details on each class or program.
Payment & financial aid options
DWC offers several flexible financial aid options to help you finance your education.  None of our financial aid tools will require a federal student loan or add severe interest penalties.
If you are interested in scholarship opportunities, speak with a student advisor and discsuss eligibility requirements.
Or learn more about flexible payment plan options that fit your monthly budget.
Click here to learn more about financial aid options and get started.
What career services or internships do you offer?
For full length programs, support and mentoring is included and you will be eligible to work one-on-one with a career counselor.
Workshops for job search and resume writing are included in the cost of your program.  Our expert career advisors will help you prepare for the next steps of your career path.  Your success is our success.
Click here to learn more about career counseling
DWC partners with Parker-Dewey to offer micro-internships to our students.  These project-based internships are a great way for students to build real-world experience.  Learn more
Talk to a student advisor to discuss career coaching & internship options today.