8 Tips for an Effective Online Class – Best Practices for Zoom

As we all find ourselves at home more as a result of the COVID-19 outbreak, one thing is for sure: we're all relying on technology more than ever before to continue to teach classes, hold meetings, and connect with our colleagues, friends, and families.
There are many different video conferencing platforms available to meet online, but many teachers of all grade levels turned to Zoom – the CEO even offered the platform for free to all K-12 schools! If you're using Zoom to teach your students these days, we're here to offer you a list of tips and best practices for Zoom: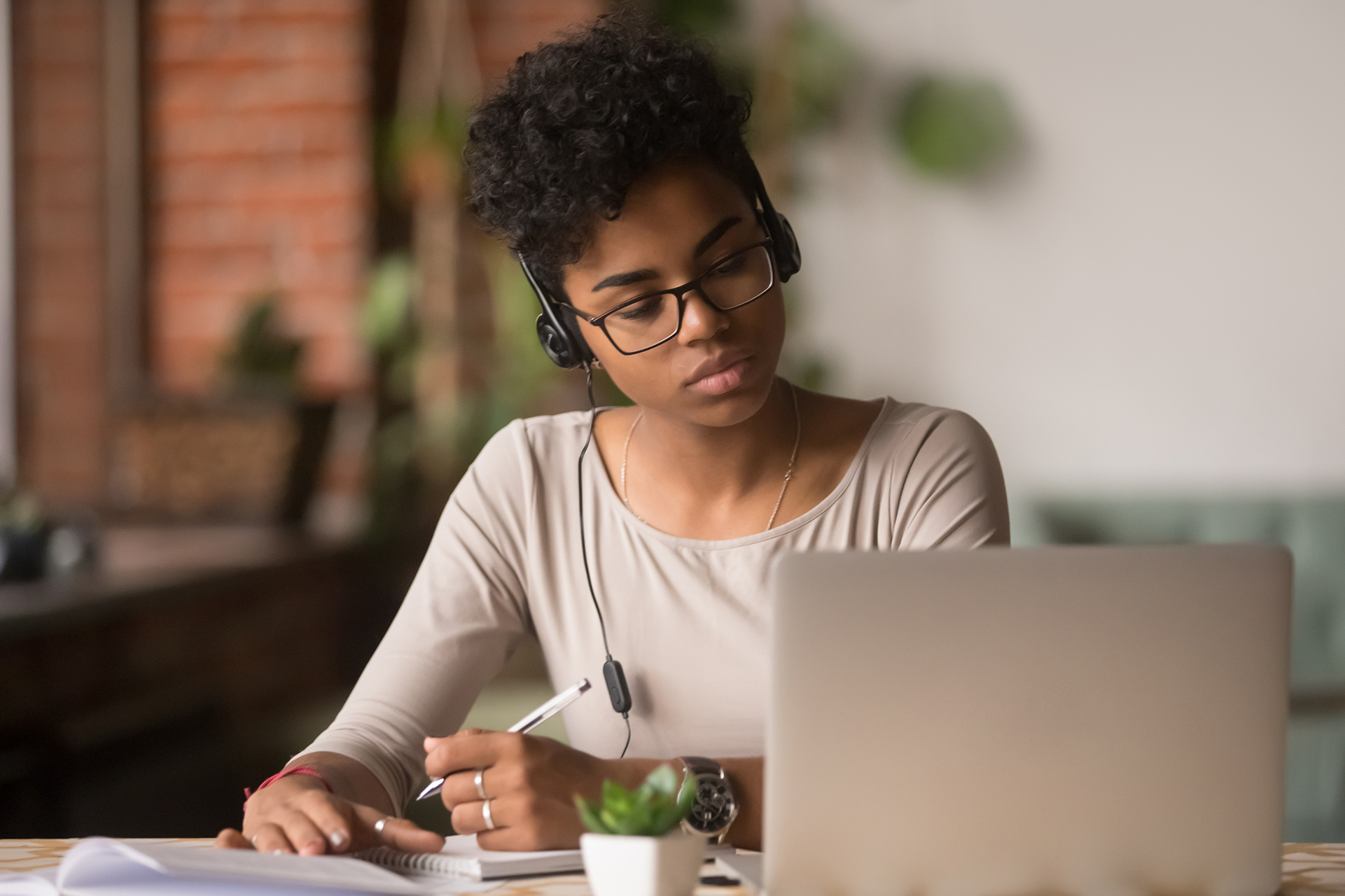 1. Get Set Up and Learn the Program
Before you begin teaching your classes, get ready by creating a workspace and making your computer ready. It's best if you can hardwire your computer to the Internet. Wi-Fi will work, but hardwiring will be faster. You'll also want to download the program and make sure your system's microphone and speakers are working. Spend some time learning about how the platform works; even consider doing a practice run. You'll feel much more comfortable teaching if you're not worried about the logistics.
Just like you would in a regular teaching environment, be sure to log in early and give yourself a few minutes to set up. Make sure you have all the materials you need, the program is working, and you're ready to go.
Spend a few minutes at the beginning of each class and greet your students the same as you would do in person. Make sure everyone has working audio and can see what you're presenting. One of the best practices for Zoom is to make sure everyone feels welcome and heard, just like you would do in person. Also, be sure to share your face and introduce yourself at the beginning of class, just like you would in person. 
Once the class begins, one of the common best practices for Zoom to ask the students to mute their microphones. This cuts down on the extra noise and helps everyone to focus.
If you're teaching a class that you would normally have a presentation or PowerPoint for, you can use the screen sharing feature in Zoom to do the same as you would in the classroom. When you are teaching small groups or working one on one with a student, you can give the other participants the ability to share their screen. This way, you can see what the student sees and act as a guide through the lessons more easily. Learn more about screen sharing here.
Be sure to stop periodically and ask the class if they have any questions. This can be done by students unmuting their microphones to ask verbally or typing a question in the chat box. Be sure to check your chat box periodically to make sure there are no questions you've missed. Learn more about the chat feature in Zoom here.
Zoom offers several tools to make the classroom more interactive. Encourage students to use the digital, non-verbal tools in the Participants window. Shown in the picture, students will find the buttons like "raise hand", "slower", "faster", etc.   Students can answer live polls about different topics right in the Zoom meeting; Zoom also offers breakout video rooms where students can collaborate together in smaller groups. Best practices for Zoom include getting the students involved just as much as you would in an in-person classroom.
And finally, just be patient and give yourself and your students some grace. We're all still learning how to use online teaching platforms such as Zoom, and these are uncertain times for us all.
All of the Digital Workshop Center classes are now being taught remotely as we do our part to keep our community safe and healthy. The Digital Workshop Center exists to give students an opportunity to learn valuable new skills for today's changing workforce. Please click here to learn more about the Digital Workshop Center and see a full list of the classes and certificate programs we offer. If you find yourself unemployed or underemployed in light of COVID-19, now might be a great time to learn a new skill. Please contact us with any questions.
Interested in learning more?