Fundamental Web Design Certification
Learn fundamental web design in the Fundamental Web Design Certification to enhance your career skills
Why Should I Enroll In This Certificate Program?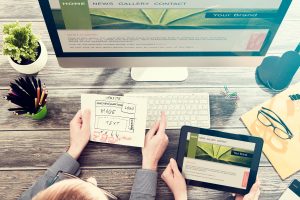 Today, web design and development skills are more valuable for job seekers and business professionals than ever before. Adding web design, HTML, and CSS expertise to your skill set will open you to a new set of possible jobs and make you more marketable to more employers. Plus, it will set you apart from your competition as more businesses are looking for web skills in addition to traditional office skills.
The Fundamental Web Design Certificate from Digital Workshop Center offers all of the classes needed to provide a solid foundation in both web design and web development. Whether you are starting a business website, improving an existing site, writing email newsletters, or looking to change careers, this Certification will take you from the basics to advanced quickly.
How Long Does This Program Take to Complete?
Each certification program allows one year to be completed, but, depending on your pace of learning and skill level, you may move as fast or as slow as you like within that time frame.
Total Class Hours: 104
When Can I Start?
Public, group classes in the certification programs are offered approximately every 8 weeks. Students are able to start with any class within the program list as long as prerequisites are met. Select the class titles below for class schedules, individual class hours, and other details.
What are the prerequisites for this program?
Introduction to Computers or equivalent knowledge. Some programming knowledge is helpful, but not required.
What Classes Are Included In the Fundamental Web Design Certification?
Web Design with HTML5 and CSS3


In this class, you will begin by examining the basics of foundational web technology and create your own functional web pages using the latest specification of Hypertext Markup Language (HTML5). In addition, you will learn how to incorporate style information into your pages using Cascading Style Sheets (CSS3). You will also learn how to create modern web layouts using the latest advanced CSS technologies and will focus on the latest additions to the CSS3 specification including shadowing, gradients, and much more. By the end of this course, you will possess the skills and abilities to make a successful website that will stand out from the crowd and attract visitors.
Adobe Dreamweaver Levels 1-2

Adobe Dreamweaver is a widely used web design program that offers an outstanding visual HTML representation and a high-level code editor. In these classes, students will design, build, and upload a website using Dreamweaver. Students will also learn how to use the advanced features of Adobe Dreamweaver to design and develop professional-looking, highly functional websites.
Adobe Photoshop Levels 1-2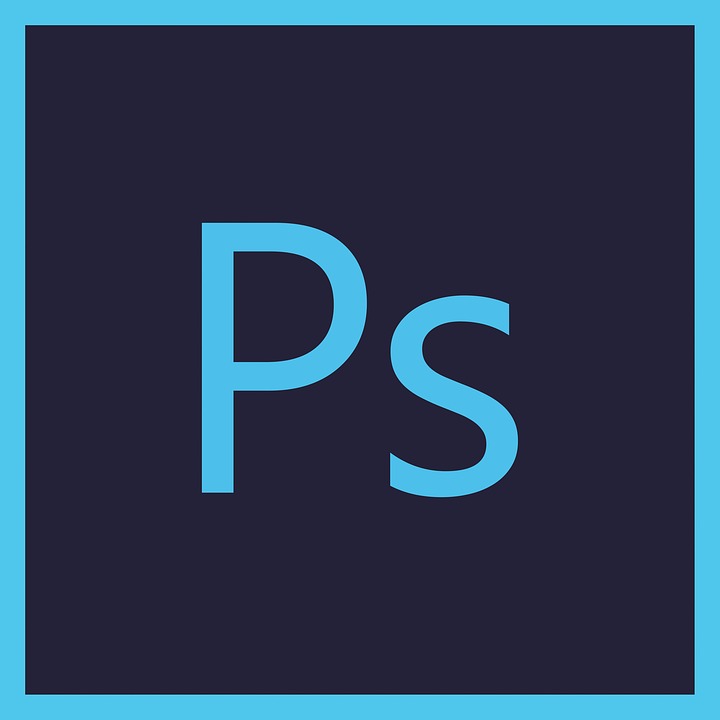 Adobe Photoshop has become one of the industry leaders for image creation and manipulation. Creating bright, beautiful images have become more important on the web as websites incorporate more design elements than ever before. If you need to create or edit a new image for the web, Photoshop has all the powerful tools to help.
Beginners WordPress


WordPress allows independent web developers to create websites using WordPress' unique Content Management System (CMS). WordPress is now widely used to create all kinds of websites: big or small, WordPress makes it easy. Plugins and widgets allow any website to be fully customized, and can make complex functions (like a slideshow, or shopping cart) a breeze.
WordPress – Customizing Your Theme


This class is for WordPress users who want to learn more about how to customize your existing theme, add your own custom CSS, use Child themes, and more. You will use an existing WordPress installation to examine the WordPress framework architecture, and add custom code to get you that exact look you need.
Social Media for Business

This class is an A-Z explanation of how to integrate social media into your marketing strategy to increase awareness, build your brand, connect with your customers, grow customer loyalty, and more.
SEO for Business

All businesses today need to factor an SEO plan into their greater marketing plan in order to maximize how people may find you on search engines. In this class, you will learn the basics of SEO and how to optimize your website to increase web traffic.
Google Analytics for Business

Google Analytics is a service offered by Google that generates detailed statistics about a website's traffic. This class is designed for any individuals intending to use Google Analytics to strengthen their marketing initiatives and increase the number of conversions or sales from their website.
Cost: $4,755.60 (or $792.60/month for 6 months)
*Program costs may vary based on class location. For detailed pricing information, please contact our office for a cost estimate.
What Is Included In A Certification Program?
Professional Textbook(s) or Reference Packet(s)
Download materials with practice examples
Free access to CoWorking space on class days (FC Only)
One month of technical support
One year for a free re-take (for attended students of public classes only)
Certificate of Completion
Financial Aid
Click here to learn more about financial aid options including DWC's 6-month payment plan, WIOA Workforce Funding, and more.
Terms and Conditions
Please read our Terms and Conditions before you register.
Questions?
Contact us the DWC office with any questions or concerns.

How Do I Get Started?
To get started and enroll in a Certification Program, please fill out the application form below or call our office at 970-980-8091.