Advanced Web Development Certification
Learn popular scripting languages to create dynamic web content with the Advanced Web Development Certificate
Why Should I Enroll In This Certificate Program?
Although commonly portrayed as a singular concept, web design and web development are in fact quite different. Web development refers to the non-design aspects of building websites: writing markup and coding. This Certificate Program focuses on website development, giving our graduates a strong working knowledge of how to build websites with advanced capabilities.
The Advanced Web Development Certification from Digital Workshop Center provides students with all the tools they need to make highly functional websites. Learning PHP and JavaScript, you can add interactive behaviors to your site and provide a way to engage your site's visitors like never before. Throughout the Advanced Web Development Certification, the focus is on the latest web technologies used today to create dynamic websites.
How Long Does This Program Take to Complete?
Each certification program allows one year to be completed, but, depending on your pace of learning and skill level, you may move as fast or as slow as you like within that time frame.
Total Class Hours: 61
When Can I Start?
The WordPress and elective classes in this certification program are offered in a public, group format approximately every 8 weeks. JavaScript and PHP classes are offered in a private, one-on-one format and are scheduled around your availability. Students are able to start with any class within the program list as long as prerequisites are met. Select the class titles below for class schedules, individual class hours, and other details.
What are the prerequisites for this program?
Web Design with HTML5 and CSS3 or equivalent knowledge.
What Classes Are Included In This Certification?
JavaScript Levels 1-2

JavaScript is a prototype-based scripting language that has become one of the most popular programming languages on the web. These classes include an introduction to JavaScript, using the JavaScript language, programming basics including variables and much more. These classes are offered as private classes only, which means that when you sign up for the Advanced Web Development Certification you will receive one-on-one, custom Javascript training.
PHP

PHP is a general-purpose, server-side scripting language designed to produce dynamic web pages. It has risen in popularity in web development and is used extensively in the WordPress framework. In this course, you will acquaint yourself with PHP by working with its common script elements and develop a firm understanding of the power of the PHP language. This class is offered as a private class only, which means that when you sign up for the Advanced Web Development Certification you will receive one-on-one, custom PHP training.
Beginners WordPress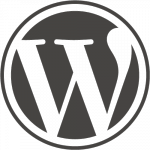 WordPress is a free, web-based platform that anyone can use to build and maintain a website or blog. It has become one of the industry's most widely used Content Management Systems (CMS). This class will help you understand the history and terminology of WordPress, why and where you can install WordPress, and the basics to get started using this popular program.
WordPress – Customizing Your Theme
This class is for WordPress users who want to learn more about how to customize your existing theme, add your own custom CSS, use Child themes, and more. You will use an existing WordPress installation to examine the WordPress framework architecture, and add custom code to get you that exact look you need.
Cost: $5,841.90 (or $973.65/month for 6 months)
*
Program costs may vary based on class location. For detailed pricing information, please contact our office for a cost estimate.
What Is Included In A Certification Program?
Professional Textbook(s) or Reference Packet(s)
Download materials with practice examples
Free access to CoWorking space on class days (FC Only)
One month of technical support
One year for a free re-take (for attended students of public classes only)
Certificate of Completion
Financial Aid
Click here to learn more about financial aid options including DWC's 6-month payment plan, WIOA Workforce Funding, and more.
Terms and Conditions
Please read our Terms and Conditions before you register.
Questions?
Contact us the DWC office with any questions or concerns.

How Do I Get Started?
To get started and enroll in a Certification Program, please fill out the application form below or call our office at 970-980-8091.