Learn how to Integrate Email Marketing with WordPress Websites with some simple tips & tricks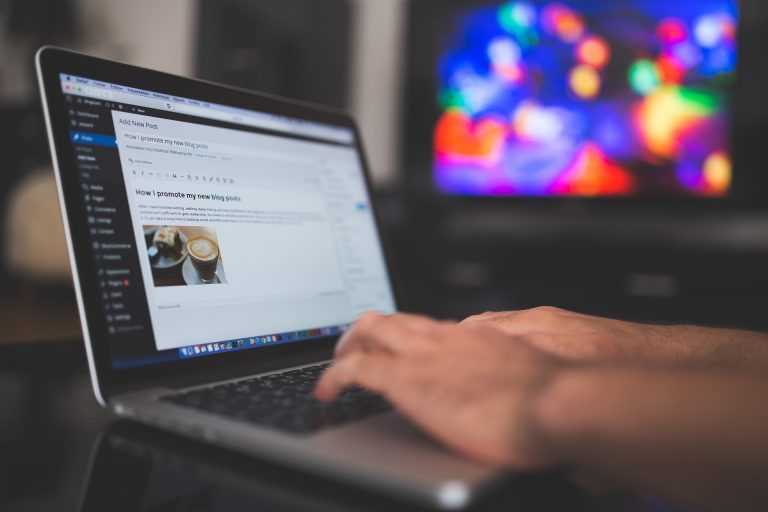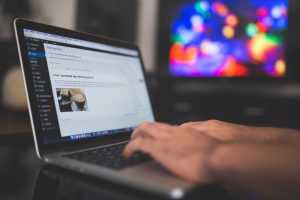 In this era of multi-channel marketing, where you have multiple means to reach and market to your customer base, it's more important than ever to make sure your marketing efforts are supporting and working in concert with one another. One of the best ways to do this is to integrate email marketing with WordPress websites. If you have a WordPress website, there are several ways you can boost your email marketing tactics through your website and ultimately drive traffic back to your website to increase sales or other conversions.
There are many ways your website and email marketing tactics can work in conjunction to support and increase the effectiveness of one another. In this blog, we will cover how to integrate email marketing with WordPress websites to make sure each your marketing tactics are as successful as possible:
Integrate Email Marketing into WordPress Websites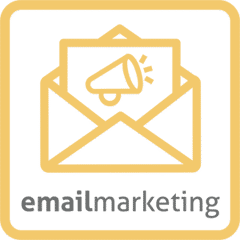 As you begin to integrate email marketing with WordPress websites, make sure your website is set up to allow you to cross-market across both channels:
Email Opt-In on Website:

Make it very obvious and easy for users to sign up for your email newsletter via your website. This can be a footer at the bottom of your website, in the sidebar, or another place where your users will be able to easily sign up.

RSS Feeds:

Allow users to sign up for email updates when your site has new blogs and other content. An RSS feed sign-up is a great way to stay in contact with your users and provide value through your email marketing channels.

Encourage Sign-ups in Content:

At the end of your blogs, social posts, and other content, include a link to your email newsletter sign-up form to further encourage new subscribers.

Popups & Special Offers:

If your website sells goods or services, you can further encourage email newsletter sign-ups with pop-ups on your website that may include special offers for new members.
Best WordPress Email Marketing Plugins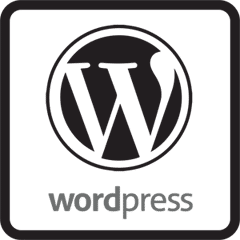 As you likely already know, one of the beauties of utilizing a WordPress website is that there are a plethora of plugins available to you that will increase the functionality of your website. There are several plugins available to you that will support your email marketing tactics:
MailChimp and Other Email Service Providers:

Nearly all email service providers, including the ever-popular Mailchimp, offer seamless WordPress plugins to allow users to sign up, manage their account, and otherwise support your email marketing on your website. By using the WordPress plugin from your email service provider, you can create sign-up forms, create forms such as a contact form, and include trackable links in your email marketing campaigns.

Sumo List Builder:

Sumo List Builder is an awesome WordPress plugin to help you grow your email newsletter list. It's designed to convert one-time visitors to permanent subscribers with the creative looking newsletters and pop-ups that appear on clicks and timers, as well as before any user leaves your site. Sumo List Builder integrates well with nearly all email service providers including Mailchimp.

WP Subscriber Pro:

Similar to Sumo List Builder, WP Subscriber Pro is a plugin that allows you to boost your conversion of traffic to subscribers with this integration. It also works seamlessly with email service providers such as Mailchimp and FeedBurner.
Ways to Drive Traffic Back to Site from Emails
Now that your website is effectively driving traffic to your email newsletter list, it's time to make sure your email newsletter list is doing the same for your website – driving traffic to your site and thus ultimately driving sales. Use these tips to fully integrate email marketing with WordPress websites:
Be Consistent:

Send regular emails with valuable content to your list – this may include coupon codes, interesting content, and otherwise helpful tips and tricks.

Be Concise:

Stick to the to the point and avoid sending long emails that will take users too long to read.

Include Links:

Be sure all images, buttons, and any call to action are linked to the right place on your website.

Track Results:

Pay attention to your email results and analytics to see what works and what doesn't; modify your tactics based on your results.
Ready to learn more about the best ways to integrate email marketing with WordPress websites? Check out our the email marketing class at Digital Workshop Center. In this class, you will learn affordable, simple, and measurable forms of commercial email marketing to a group of people, as well as how to integrate email marketing with WordPress websites. Click here to learn more about the class and to register!