Email Marketing with MailChimp
In a recent survey, 59% of business-to-business marketers say email is the most effective channel for generating revenue. Email marketing is an affordable, simple and measurable form of commercial marketing to a group of people. In today's digital society, email has become the best way to connect with a direct audience.
While there are many email marketing tools available, MailChimp is one of the leaders of email marketing. Their browser-based software is simple, user-friendly, and effective. MailChimp provides a wealth of tools that allow you to create powerful email messages following best practices within the industry.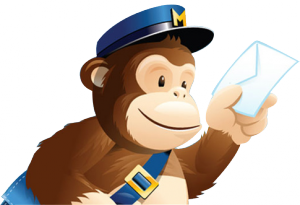 Most popular marketing tools provide data analysis tools so that you can view campaign reports and fine tune your email marketing towards efforts that are actually working. We use MailChimp in the class as an example platform, but this class can apply to any email marketing software.
Email marketing for business has become a strong need for most business owners and our classes are here to help you get started.
Target Student: This class is designed for people who are interested in understanding how to use email marketing to expand their business.
Performance-Based Objectives

Upon successful completion of Email Marketing, students will be able to:
Understand the terminology of email marketing (within MailChimp and beyond)
Create and import an email list
Design an email campaign template
Add content to a real email campaign
Measure a campaign for success
Manage subscriber lists
Create groups and segments
Prerequisites: Introduction to Computers or equivalent knowledge. Familiarity with the internet and related technologies is highly recommended.
Training Style: Instructor led, group-paced, classroom-delivery learning model with structured hands-on activities.  Available for Private or Group Sessions.
Class Includes
Professional Reference Packet
Free access to CoWorking space on class days (FC Only)
One month of technical support
One year for a free re-take (for attended students of public classes only)
Certificate of Completion
Class Info:
Classroom equipped with computers
7 hours of training
Breaks are taken throughout each session
Class size limited
Target Audience: Beginner
Financial Aid
Click here to learn more about financial aid options including DWC's 6-month payment plan, WIOA Workforce Funding, and more.
Terms and Conditions
Please read our Terms and Conditions before you register.
Certificate Program
This course is part of one of the DWC Certification Programs.
Available Classes
Dates/Times
Information

ONLINE

Tue 11-14-2017
6:00pm - 9:30pm
Thu 11-16-2017
6:00pm - 9:30pm



Price: $299.00
Space Available: 15 seat(s)
Course Closing Date: 11-07-2017
Location: Online
Instructor(s): TBD
Dates/Times
Information

Tue 11-14-2017
6:00pm - 9:30pm
Thu 11-16-2017
6:00pm - 9:30pm



Price: $289.00
Space Available: 14 seat(s)
Course Closing Date: 11-12-2017
Location: Digital Workshop Center - Ft. Collins - View Map
Classroom: Classroom
Instructor(s): TBD
Interested in scheduling a private training session? If the public class schedule above does not meet your availability, please
contact us
.
Other 1-ON-1 and Group Training Options
Private Class - Contact us for pricing and scheduling
Custom, Hourly Training -
Submit a
Consulting Request