Microsoft Visio Level 1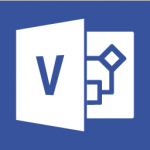 Diagrams and charts play a pivotal role in knowledge dissemination, making complex data easy to understand. Microsoft Visio Professional has a host of features that are instrumental in creating pictorial representations of information.  Learn how to be more productive and efficient with the basics of Visio!
Class Objective: You will design and manage basic diagrams, workflow, and flowcharts.
Performance-Based Objectives
Upon successful completion of Visio Level 1, students will be able to:
Identify the various types of drawings you can create using Visio and navigate in a Visio document
Drag shapes from Visio stencils and resize, rotate, align, and transform them
Increase your productivity with smart features, such as numbering shapes automatically, duplicating shapes quickly, and grouping and aligning
Create a flowchart or a cross-functional flowchart
Create an organization chart manually or generate one from a text file
Create an office floor plan to scale
Pre-requisite: Introduction to Computers or equivalent knowledge
Training Type: Instructor led, private, one-on-one,  student-paced learning model with structured hands-on activities.  Available for Private or Group Sessions.
Class Includes
Professional Textbook
Download materials with practice examples
Free access to CoWorking space on class days (FC Only)
One month of technical support
Certificate of Completion
Class Info
Classroom equipped with computers and software
7 hours of training
Breaks are taken throughout each session
Class size limited
Target Audience: Beginner
Financial Aid
Click here to learn more about financial aid options including DWC's 6-month payment plan, WIOA Workforce Funding, and more.
Terms and Conditions
Please read our Terms and Conditions before you register.
Available Classes
Dates/Times
Information

Wed 8-02-2017
1:30pm - 5:00pm
Fri 8-04-2017
1:30pm - 5:00pm



Price: $509.00
Space Available: 1 seat(s)
Course Closing Date: 7-31-2017
Location: Digital Workshop Center - Ft. Collins - View Map
Classroom: Community Room
Instructor(s): TBD
Dates/Times
Information

ONLINE

Wed 8-02-2017
1:30pm - 5:00pm
Fri 8-04-2017
1:30pm - 5:00pm



Price: $519.00
Space Available: 1 seat(s)
Course Closing Date: 7-26-2017
Location: Online
Instructor(s): TBD
Interested in scheduling a private training session? If the public class schedule above does not meet your availability, please
contact us
.
Other 1-ON-1 and Group Training Options
Private Class - Contact us for pricing and scheduling
Custom, Hourly Training -
Submit a
Consulting Request