WordPress Classes
WordPress classes to help you navigate the world's most popular content management system
Why Should I Take This Class?
One in five websites on the internet today are powered by WordPress. WordPress is widely used to create all kinds of websites: big or small. WordPress just makes it easy. Plugins and widgets allow any website to be fully customized, and can make the need to add complex functions (like an image slider or shopping cart) a breeze.
WordPress classes at DWC will teach you how to maximize the power that WordPress brings to your website. In our WordPress classes, you will learn the basics of the WordPress environment and terminology, adding plugins, customizing widgets, improving your customer's experience, and much more. Anyone who is new to WordPress will benefit from this class.
Upon completion of our WordPress classes, you will feel confident in the environment so you can manage your own website. All of our hands-on classes include: a professional textbook, one month of technical support, and one year for a free re-take*.
Please note: If you want to customize your site to your needs, there is no easy answer from any web technology, and WordPress takes some time to learn and configure. WordPress is the industry leader for blogging and content management systems for a reason…it is simple to use! But, it does take a commitment to get everything you want out of it. The instructor will not have enough time to focus on everyone's individual WordPress site. If you would like to schedule additional time with your instructor, a private consultation can be arranged. Please contact us for more information.
What Can I Create After This Class?
When you complete WordPress training, you will be able to:
Manage your website content
Enhance your site by adding powerful plugins such as SEO, image galleries, and more
Connect with your audience through blog posts and pages
Understand basic WordPress terminology
Feel confident using WordPress to create the best user experience possible on your website
…and more!
*Attended students only. Some restrictions may apply.
How Do I Get Started?
Click a class title below to view class schedules and register.  If you have any questions, please contact our office at 970-980-8091.
Beginners WordPress
View Schedule →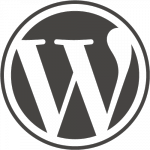 In Session I of this course, you will learn step by step, the basics of creating a WordPress website. Our goal is to help you understand the history and terminology of WordPress and provide you with the skills and confidence to start your own. In Session II, we will teach you how to take your WordPress website to the next level and customize it using themes, plug-ins, and widgets. By the end of this course, you will possess the "know-how" to make a WordPress website stand out from the rest; the power that every web designer wants, is now at your fingertips.
WordPress – Customizing Your Theme
View Schedule →
This class is for WordPress users who want to learn more about how to customize your existing theme, add your own custom CSS, use Child themes, and more.  You will use an existing WordPress installation to examine the WordPress framework architecture, and add custom code to get you that exact look you need.