Consulting
Custom, one-on-one consulting will get you all the answers you need
Why Should I Sign Up For Consulting?
The Digital Workshop Center offers flexible, customized consulting services to both businesses and individuals. We focus on developing a trust-based relationship with you, and we listen closely to your needs and goals. Then we work with you to develop the solutions and/or training that you need. Our expert computer software consultants will not only help you visualize the end results that you will achieve, they will help you reach the success you deserve!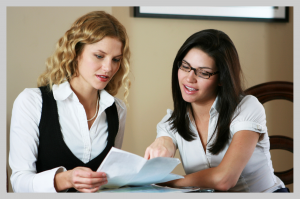 For Businesses
The Digital Workshop Center has worked with many businesses to develop software solutions, websites, customized training programs and more. Our experts can help your business navigate basic IT challenges, software systems problems, questions on which software to use, training, and more. We listen to your business' needs and work with you to develop the solutions.
For Individuals
Have questions on a computer software program that our regular courses can't answer? A consulting session may be right for you. Providing customized, one-on-one training we will help you get the answers you need.