Fundamental Graphic Design Certification
Get started with an exciting career in graphic design in the Fundamental Graphic Design Certification
Why Should I Enroll In This Certificate Program?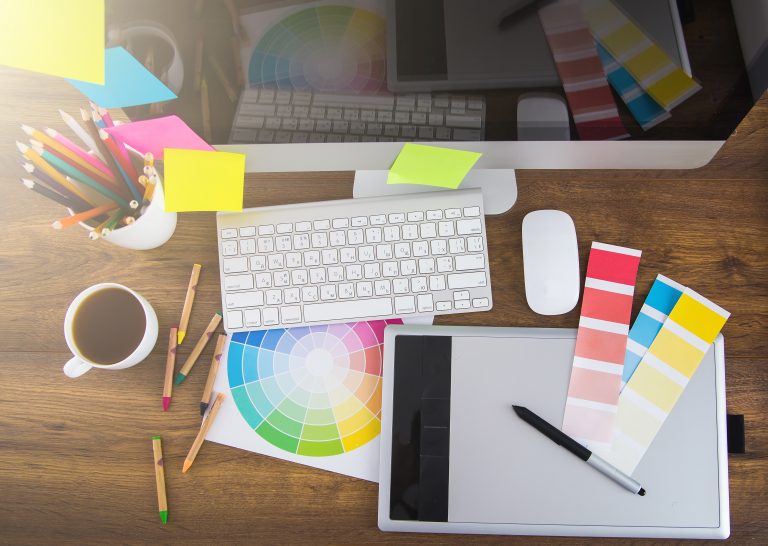 Graphic design software has developed at an extraordinarily fast rate. To succeed as a graphic designer in today's competitive job market, you need to be comfortable with common graphic design software. Adobe Creative Suite is the industry standard in today's graphic design market, and Digital Workshop Center offers expert instruction on all Adobe products at an accelerated pace.
The Fundamental Graphic Design Certificate from Digital Workshop Center offers all the classes needed to provide a solid foundation in the most cutting edge graphic design software available today.
How Long Does This Program Take to Complete?
Each certification program allows one year to be completed, but, depending on your pace of learning and skill level, you may move as fast or as slow as you like within that time frame.
Total Class Hours: 63
When Can I Start?
Classes in this certification program are offered approximately every 8 weeks. Students are able to start with any class within the program list as long as prerequisites are met. Select the class titles below for class schedules, individual class hours, and other details.
What are the prerequisites for this program?
Introduction to Computers or equivalent knowledge.
What Classes Are Included In the Fundamental Graphic Design Certification?
Introduction to Design Fundamentals
This class is an orientation to digital design with emphasis on the history and the basic principles of digital design using key computer graphics tools. Having the vernacular, knowledge and skill to execute a creative vision is critical to a project's success.
Adobe Photoshop Levels 1-2

Adobe Photoshop has become one of the industry leaders for image creation and manipulation. If you need to create a new image or fix up an old one to look better, Photoshop has all the powerful tools to help.
Adobe Illustrator Levels 1-2

Adobe Illustrator is a sophisticated graphics application that helps you to create complex and attractive designs with type effects. You can create logos, advertisements, and other illustrations with ease using this software. Creating complex designs can be overwhelming, however training in Adobe Illustrator and their features will help you get started quickly.
Cost: $3122.10 (or $520.35/month for 6 months)
*Program costs may vary based on class location. For detailed pricing information, please contact our office for a cost estimate.
What Is Included In A Certification Program?
Professional Textbook(s)
Download materials with practice examples
Free access to CoWorking space on class days (FC Only)
One month of technical support
One year for a free re-take (for attended students of public classes only)
Certificate of Completion
Financial Aid
Click here to learn more about financial aid options including DWC's 6-month payment plan, WIOA Workforce Funding, and more.
Terms and Conditions
Please read our Terms and Conditions before you register.
Questions?
Contact us the DWC office with any questions or concerns.
How Do I Get Started?
To get started and enroll in a Certification Program, please fill out the application form below or call our office at 970-980-8091.