WordPress for Small Businesses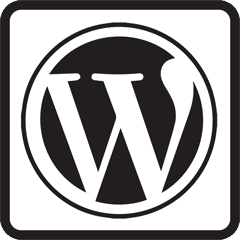 7 Reasons to Use WordPress for Your Small Business
When it comes to building a website, there are many free, cheap, and easy-to-use options on the web to help even the most beginner of web developers create functional and well-designed sites. It can be hard to choose between the options and to know which is best for your small business. In this blog, we'll cover our top reasons we believe WordPress for small businesses is the best option.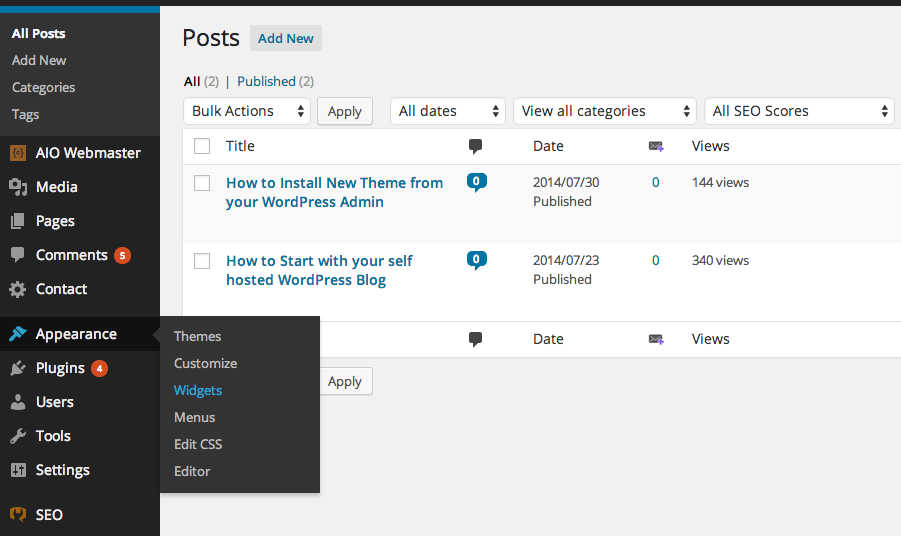 WordPress for Small Businesses
While there are many good website builders out there, we feel strongly that this platform is worth considering because of its versatility and ability to handle nearly any design type. As you decide which platform makes sense for your needs, here are our top reasons to consider WordPress for small businesses:
It's Secure – Customer and company data housed online is one of the biggest assets a small business has. No matter what kind of website you decide to build, it's critical that if you're collecting data such as email addresses or credit card information, you have a site that is completely secure and able to safely store this data. WordPress is initially very secure and also offers many upgrade options that will protect your and your customer's data.
It's One of the Best for SEO – The ability for any site to rank on a search engine result – i.e., to appear on the first page of search results – is make-or-break for reaching new customers for many small businesses, especially ones based online. As you consider your website options, take a good, hard look at how well each system will support your SEO goals and help your site rank. For many reasons, WordPress is considered one of the strongest, based on its open-source HTML and plugin options that help you optimize your content.
It's FREE – WordPress is a free and open-source software. This means you can get the basics of WordPress for free, as long as you pay for your domain and website hosting. For many small businesses with the need for just a simple site, the free version of WordPress is plenty. However, some of the more complex themes, plugins, and options will come with a cost. Depending on what you need your website to do, WordPress may be one of the cheaper options.
It's Versatile and Customizable – WordPress is an open-source software, which means anyone can add plugins, themes, and upgrade options that are public for all users. By using the WordPress platform, in conjunction with some of these add-ons, you can create nearly any kind of website you can imagine. It can look any way you can dream, and more importantly, it can do nearly anything you can think of.
It's Easy to Manage – The content management side of the WordPress platform is very easy to use and navigate. It allows users to edit and create content in a WYSIWYG – what you see is what you get – environment. This is a fancy term to describe the ability to make minor style changes such as bolded font and centered text, or add images and other media, without knowing HTML. With a click of a few buttons, you can design a webpage that looks the way you want it to, without having to hard code it all. And the beauty of the templates and themes native to the WordPress system is that the stylistic elements of the site will be carried throughout.
It's Scaleable – For small businesses who predict growth over time, another beauty of the WordPress system is its innate ability to scale up as your business changes. It can start as a simple site with a bit of content now, and eventually evolve into something much more complex and robust over time. Other website creation platforms do not give you as much freedom to grow, so it's important to look ahead to know what you might want your website to do in the future and plan accordingly.
It's Mobile Friendly – It's no secret that in this day and age, people are using their mobile devices more and more to access content, make purchases, and decide on which service provider to go with. The vast majority of the available WordPress themes and templates have mobile-friendly design specifications included so your content is readily available for your mobile visitors.
As you begin to decide which web design platform is right for your business, WordPress is worth considering. WordPress is one of the best website building options on the market and will continue to be a top choice for thousands of small businesses based on its ability to scale, its powerful content management capabilities, and its strong SEO performance. Many experts agree WordPress for small businesses is a great choice.
If you're ready to learn more about WordPress, or web development more broadly, the WordPress classes and certificate programs at Digital Workshop Center are designed for business owners, marketing professionals, and those seeking a career in the field to get comfortable in the environment and be able to manage WordPress sites. Click here to learn more about the WordPress classes in Denver and Fort Collins, Colorado, at Digital Workshop Center. Please contact us with any questions or to register.
Begin Building Your WordPress Website