Income Share Agreement Explained
Fact: Americans are more burdened by student loan debt than ever before. According to Student Loan Hero, the average debt at graduation from public and nonprofit colleges was $29,800 in 2018. 
Tuition prices keep increasing, and many family incomes leave students with no other choice than to borrow money for higher education. Borrowers now owe a cumulative $1.6 trillion dollars of student loan debt, according to the U.S Federal Reserve. The cost of an education shouldn't feel so out of reach.
At Digital Workshop Center, we believe that everyone should have access to higher education without the overwhelming burden of student loan debt. This is why we're partnering with Vemo to offer Income Share Agreements (ISAs) to our students.  
What is an Income Share Agreement?
An ISA is an agreement in which a student receives education funding in exchange for a fixed percentage of post-graduation income over a defined number of years.
Why is Digital Workshop Center offering ISAs?
We want to make a Digital Workshop Center education more accessible and affordable for all people. Income Share Agreements ensure that you pay for the tuition only when you succeed. We'll provide a flexible and income-based payment option.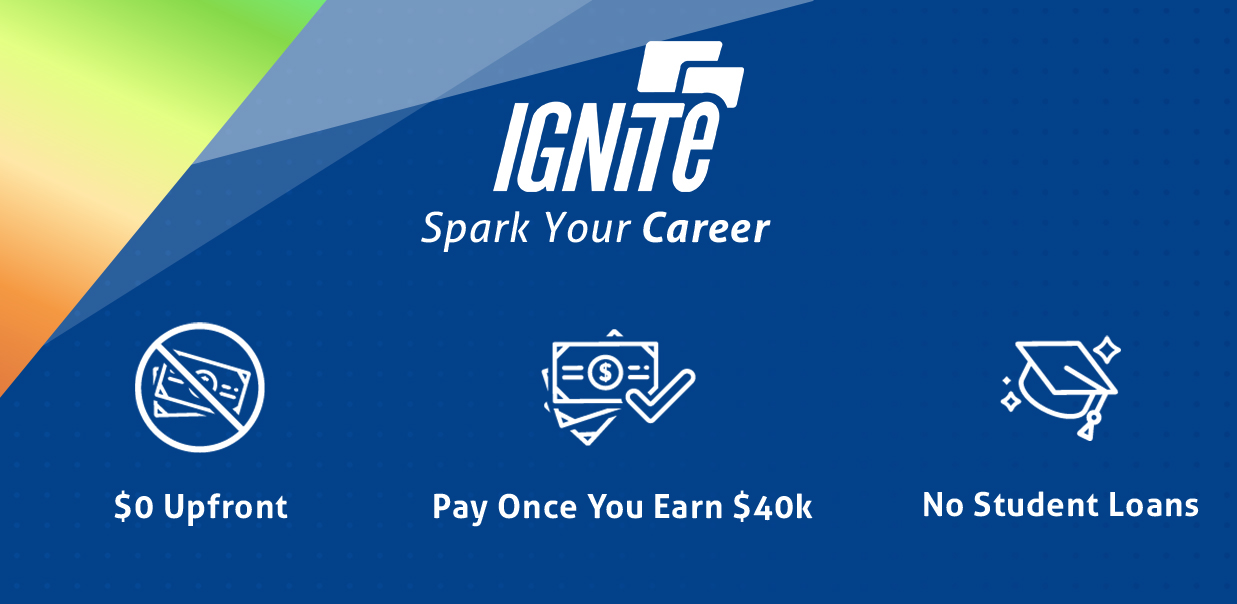 What are the key terms related to Income Share Agreements?
ISA Amount: The amount credited (funded) to a student's account (e.g., tuition). 
Income Share: Percentage of monthly income a student will share. 
Required Payments: Number of monthly payments required to fulfill the ISA obligation (also called payment term). 
Payment Window: Maximum time window for an ISA. An ISA in good standing ends when the payment window is over, even if – based on your monthly earned income – you've been required to pay less than the ISA amount or nothing at all. 
Minimum Income Threshold: Income below which payments are paused. 
Payment Cap: Maximum amount a student can be obligated to share; expressed as a multiple of the ISA amount. 
Grace Period: 3 months after leaving school before payments begin.
An Income Share Agreement ends when your account is in good standing and the first of these three events occurs: 
You hit the payment cap 

You make the maximum number of monthly payments 

Your payment window ends
Student Example: Emma's Income Share Agreement (ISA) Terms
$8,000 ISA for Frontend Web Development Bootcamp
$40,000 Annual ($3,333.34 Monthly) Minimum Income Threshold
3-Month Grace Period
36 Monthly Required Payments
10% Income Share
1.5x Payment Cap ($12,000)
Digital Workshop Center is committed to improving access and affordability by reducing up-front costs. We want to link our institutional success with student outcomes; which is why we're pioneering this new and innovative way to help pay for technical education.
For more information, click here.