Microsoft Access Classes
Microsoft Access classes to learn how to manage your data better
Why Should I Take This Class?
Microsoft Access is a powerful solution for your business to store and manage a large amount of data. In Microsoft Access classes at Digital Workshop Center, you will learn how to design a database from scratch, query the data, and search through the results.
Most importantly, you will learn how the fundamentals of the database design process from design to implementation.
Access also has built-in reporting features so you can extract the necessary information from your data. The program makes your business' data light and easy to handle: not unwieldy and overwhelming. Our expert instructors can train you on all the levels of this powerful software program, from basic to advanced.
Upon completion of Microsoft Access training, you will understand the entire database design process from start to finish. All of our hands-on Access classes include: a professional Microsoft Access textbook and one month of technical support.
All Microsoft Access classes are taught in a live format.  You will work with a live instructor and get your questions answered immediately.  Custom and private Access training options are available.
What Can I Create After This Class?
When you complete Access training, you will be able to create:
A contact management system
An order management database
Inventory tracking system
Reports from your data such as invoices, sales receipts, financial statements, etc
A content management database for your website
…and more!
*Attended students only. Some restrictions may apply.
How Do I Get Started?
Click a class title below to view class schedules and register. If you have any questions, please contact our office at 970-980-8091.
Microsoft Access Level 1
View Schedule →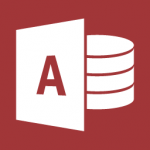 One of the most efficient and powerful ways of managing data is by using relational databases. In this course, you will examine the basic database concepts, and create and modify databases and their various objects using the Microsoft Office Access relational database application.
Microsoft Access Level 2
View Schedule →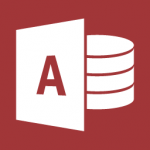 You have the basic skills needed to work with Microsoft Office Access databases, including creating and working with Access tables, relationships, queries, forms, and reports. In this course, you will now consider how to maintain data consistency, how to customize database components, and how to share Access data with other applications.