Ask a Tech Support Question

Ongoing Tech Support at DWC
Support and mentoring are a huge part of all classes/programs at Digital Workshop Center.  We have simple bulletin-board style system for you to be able to communicate directly with your instructor.
Ask A Question
To get started with support, first login to your DWC account with your username and password.  If you do not have this information, follow the directions to "Reset your Password".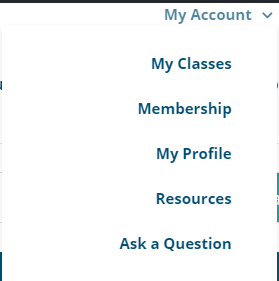 At the bottom of the forum page, there is a "Ask A Question" button.  Click that to start a new support thread.
Add a relevant title, your support question, and category.  Then, choose your instructor's name from the drop-down.  By choosing the instructor, they will get a direct notification of your question.  This is the fastest way to get a response.
If you don't know your instructor, you can leave this blank and DWC staff will help to route your question to the right person.
You can also add any relevant "tags" to your question that will help others understand the question in the future.
Unfortunately, the tech forum does not currently support file uploads.  If you need to send files/media to your instructor, you will have to send those separately to info@digitalworkshopcenter.com.
Or you can visit our contact page at any time for more help.
Find more support articles on our blog