Microsoft Word Level 3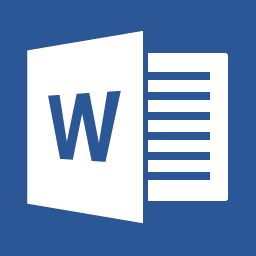 Are you ready to become a Word power user?  In Microsoft Office Word Level 2, you learned to create complex documents.
As the length of your documents grow, you may need to manage important components such as table of contents, indexes, and document security.  All are essential to your document success for the long term.
In this course, you will use Word to create, manage, revise, and distribute long documents and forms.  We will show you all the tips and tricks of Microsoft Word that can set you apart from your coworkers or other job seekers.  If you're ready for advanced Word training, this class is right for you!
Class Objective: You will create, manage, revise, and distribute long documents.  You will learn advanced features of Word.
Target Student: This course is designed for persons who want to gain skills necessary to manage long documents, collaborate with others, and secure documents.
Performance-Based Objectives
Upon successful completion of Word Level 3, students will be able to:
Use Microsoft Office Word with other programs like Excel or PPT
Collaborate on documents with others
Manage document versions
Add reference marks and notes
Table of contents, footnotes, index, and more
Make long documents easier to use
Secure a document
Pre-requisites: Microsoft Word Level 1 and Microsoft Word Level 2
Training Type: Instructor led, private, one-on-one, classroom-delivery learning model with structured hands-on activities.  Available for Private or Group Sessions.
Class Includes:
Professional Textbook
Download materials with practice examples
Free access to CoWorking space on class days (FC Only)
One month of technical support
Certificate of Completion
Class Info
Classroom equipped with computers and software
7 hours of training
Breaks are taken throughout each session
Class size limited
Target Audience: Advanced
Financial Aid
Click here to learn more about financial aid options including DWC's 6-month payment plan, WIOA Workforce Funding, and more.
Terms and Conditions
Please read our Terms and Conditions before you register.
This class is currently offered in a private format.
---
---