Level 2 – Microsoft Outlook Advanced Class
Categories: Microsoft Office Classes | Microsoft Outlook Classes
Find ways to be more productive in the Microsoft Outlook Advanced Class
Class Description
Microsoft Outlook can do more than just email and calendars.  There are a variety of advanced calendar and collaboration features in this complex business administration program, as well as ability to work with tasks in creative ways.  In Microsoft Outlook Advanced, you will learn how to extend the capabilities of Outlook and work more efficiently.
The Microsoft Outlook Advanced class expands on what you learned in Microsoft Outlook for Beginners (Level 1) , focusing on customization and more advanced Outlook concepts.  Taught by local experts, this class is perfect for anyone looking to become a power use in Outlook.  Enroll today!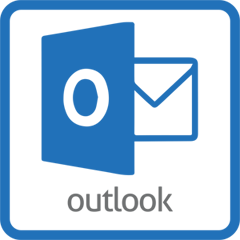 Class Objectives
Upon successful completion of the Microsoft Outlook Advanced class, students will be able to:
Customize message settings and personalize your email
Organize, archive, and locate messages/items
Set calendar options
Track activities using the Journal
Assign and track tasks
Share folder information
Customize the Outlook environment
Work with contacts

Class Includes:
7 hours of training
Professional Textbook
Download materials with practice data files
Free access to CoWorking space on class days (FC Only)
One month of technical support
Certificate of Completion

General Info:
Target student: Intermediate to Advanced
Coursework may be assigned outside of class
Computer & software provided in class
Class size limited
Available Public Classes
Dates/Times
Information

Tue 3-26-2019
1:30pm - 5:00pm
Thu 3-28-2019
1:30pm - 5:00pm




Live Classes



Price: $509.00
Space Available: 1 seat(s)
Location: Digital Workshop Center - Ft. Collins - View Map
Classroom: Classroom

Course Closing Date: 3-24-2019
Instructor(s): TBD



Live Online classes



Price: $519.00
Space Available(Online): 16 seat(s)
Location: Online

Choose Location: Digital Workshop Center - Ft. Collins - Online
---
---
Available Private Training
Digital Workshop Center offers each class in a private, one-on-one format. Private training may be scheduled around your availability and customized to your specific needs.
Consulting allows you to work one on one with your instructor, but does not follow a class curriculum.
If the public class schedule above is not ideal, please choose from the following options: