Learn core languages of frontend development with JavaScript for Beginners
Class Description
JavaScript is an essential language for web developers and our classes can help you get started learning the right way.  The JavaScript for Beginners Class (Level 1) is for students of all skill levels, focusing on the basics of the language and its role in the web development world.  Some HTML & CSS experience is needed to get started, but this class will start from the beginning of the JavaScript language so that all students can comprehend.
As part of a frontend web development curriculum, the JavaScript for Beginners Class is an in-depth introduction to learn about JavaScript tags, programming basics, and complex scripting concepts.  Your instructor, a JavaScript developer, will help walk you through real world use of the language and assign project based activities throughout class.
By the end of the JavaScript for Beginners class, you should expect to have a firm understanding of the core concepts, and know that there is still much more to continue to learn.  The JavaScript for Beginners class is scheduled in very small classes so that you can work with your instructor closely and the class can be customized to your specific, real-world project needs.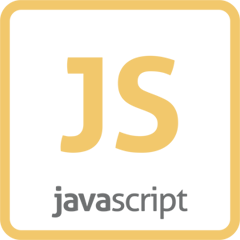 Class Objectives
Upon successful completion of the JavaScript for Beginners (Level 1) class, students will learn:
Part 1: Introduction to JavaScript:

Values / Types / Operators
Execution Environments
Variables
Expressions and Statements
Syntax
Control Flow

Part 2:

Control flow
Data structures including objects, primitive vs reference types, arrays, looping
Native variable types
Functions

Part 3:

The DOM (Document Object Model)
Events
Forms – elements and validation

Part 4: Creating a simple JavaScript web application (project-based work)
Part 5: Working on an intermediate JavaScript application (project-based work)

Class Includes:
17.5 hours of classroom training
Coursework will need to be completed outside of class time.  Expected 30-40 hours of additional time outside of class
Professional Textbook
Download materials with practice data files
Free access to CoWorking space on class days (FC Only)
One month of technical support
Certificate of Completion

General Info:
Target student: Beginner
Project based assignments and structured hands-on activities throughout class
Computer & software provided in class
Class size limited
Available Public Classes
Schedule/Cost

Tue 9-29-2020
6:00pm - 9:30pm
Thu 10-01-2020
6:00pm - 9:30pm
Tue 10-06-2020
6:00pm - 9:30pm
Thu 10-08-2020
6:00pm - 9:30pm
Tue 10-13-2020
6:00pm - 9:30pm






Streaming Live Online



Price: $2189.00
Space Available(Online): 5 seat(s)
Location: Online

Course Closing Date: 9-27-2020
Instructor(s): Stefano Bossi

Online
---
---
Available Private Training
Digital Workshop Center offers each class in a private, one-on-one format. Private training may be scheduled around your availability and customized to your specific needs.
Consulting allows you to work one on one with your instructor, but does not follow a class curriculum.
If the public class schedule above is not ideal, please choose from the following options: