Microsoft Excel: Advanced Excel Formulas & Functions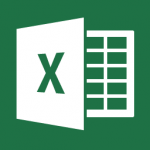 Learning how to use formulas and functions in Microsoft Excel is crucial to success in the program. Advanced Excel Formulas & Functions focuses solely on solving complex problems with your data. We will walk you all the way through the basics of formula creation to advanced logical and look-up functions.
Our hands-on training will teach you how to manipulate text data, use dates in formulas, calculate complex statistical problems, include conditional logic and much more. You will leave our classes confident in creating advanced functions for any Excel scenario.
Class Objective: You will learn many types of advanced Excel formulas and functions, including Text, Date, Financial, Logical, and Lookup functions.
Target Student: This course is designed for students who desire to build advanced formulas in their spreadsheets.
Performance-Based Objectives
Upon successful completion of this course, students will be able to:
Understand the Excel tools to assist in building formulas
Create basic formulas and functions
Manipulate text with Text functions
Calculate dates and numbers in creative ways
Add intelligence to your spreadsheets using Logical functions
Find data easier with Lookup functions
Use advanced function techniques to save you time
Pre-requisite: Microsoft Excel Level 1 or basic understanding of Excel formulas and functions.
Training Type: Instructor led, group-paced, classroom-delivery learning model with structured hands-on activities.  Available for Private or Group Sessions.
Course Includes
Professional Textbook
Download materials with practice examples
Free access to CoWorking space on class days (FC Only)
One month of technical support
One year for a free re-take (for attended students of public classes only)
Certificate of Completion
Class Info
Classroom equipped with computers and software
7 hours of training
Breaks are taken throughout each session
Class size limited
Target Audience: Advanced
Financial Aid
Click here to learn more about financial aid options including DWC's 6-month payment plan, WIOA Workforce Funding, and more.
Terms and Conditions
Please read our Terms and Conditions before you register.

Available Classes
Dates/Times
Information

Tue 3-13-2018
1:30pm - 5:00pm
Thu 3-15-2018
1:30pm - 5:00pm




Live Classes



Price: $249.00
Space Available: 16 seat(s)
Location: Digital Workshop Center - Ft. Collins - View Map
Classroom: Classroom

Course Closing Date: 3-11-2018
Instructor(s): Ron Arrigo



Online Available



Price: $259.00
Space Available(Online): 4 seat(s)
Location: Online

Choose Location: Digital Workshop Center - Ft. Collins - Online
Interested in scheduling a private training session? If the public class schedule above does not meet your availability, please
contact us
.
Other 1-ON-1 and Group Training Options
Private Class - Contact us for pricing and scheduling
Custom, Hourly Training -
Submit a
Consulting Request