Adobe Acrobat Pro Level 1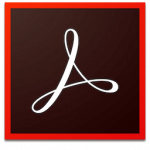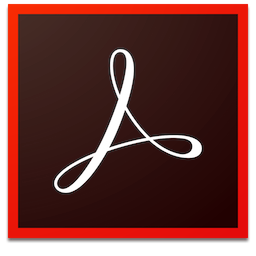 You may have used different applications to create documents for your own reference. However, you may now be required to share your files electronically by email, over a network, or on the web, so that recipients can view, print, and offer feedback.
In Acrobat Pro Level 1, you will use Adobe Acrobat Document Cloud to make your information more portable, accessible, and useful to meet the needs of your target audience.
This class is appropriate for users of Adobe Acrobat Professional, Adobe Acrobat DC, or Adobe Acrobat Pro DC. This class can also be customized to your preferred version of Adobe Acrobat.
Class Objective: You will learn how to navigate the Adobe Acrobat DC interface and will learn how to create, modify, review and validate PDF documents.
Target Student: This course is for individuals with little or no experience using Adobe Acrobat DC, but who need to create and share PDF files and PDF Portfolios.
Performance-Based Objectives
Upon successful completion of Acrobat Pro Level 1, students will be able to:
Access information in a PDF document
Create PDF documents
Navigate to specific content in a PDF document
Modify PDF documents
Work with multiple PDF documents
Review a PDF document
Validate a PDF document
Pre-requisite: Introduction to Computers or equivalent knowledge.
Training Type: Instructor led, private, one-on-one, student-paced learning model with structured hands-on activities.  Available for Private or Group Sessions.
Class Includes
Professional Textbook
Download materials with practice examples
Free access to CoWorking space on class days (FC Only)
One month of technical support
Certificate of Completion
Class Info
Classroom equipped with computers and software
7 hours of training
Breaks are taken throughout each session
Class size limited to 1 student
Financial Aid
Click here to learn more about financial aid options including DWC's 6-month payment plan, WIOA Workforce Funding, and more.
Terms and Conditions
Please read our Terms and Conditions before you register.
Available Classes
Dates/Times
Information

ONLINE

Wed 7-26-2017
9:00am - 12:30pm
Fri 7-28-2017
9:00am - 12:30pm



Price: $895.00
Space Available: 1 seat(s)
Course Closing Date: 7-19-2017
Location: Online
Instructor(s): Dennis Bucher
Dates/Times
Information

Wed 7-26-2017
9:00am - 12:30pm
Fri 7-28-2017
9:00am - 12:30pm



Price: $885.00
Space Available: 1 seat(s)
Course Closing Date: 7-24-2017
Location: Digital Workshop Center - Ft. Collins - View Map
Classroom: Community Room
Instructor(s): Dennis Bucher
Interested in scheduling a private training session? If the public class schedule above does not meet your availability, please
contact us
.
Other 1-ON-1 and Group Training Options
Private Class - Contact us for pricing and scheduling
Custom, Hourly Training -
Submit a
Consulting Request