Search Engine Optimization Classes
Search Engine Optimization Classes will help increase traffic to your website
Why Should I Take This Class?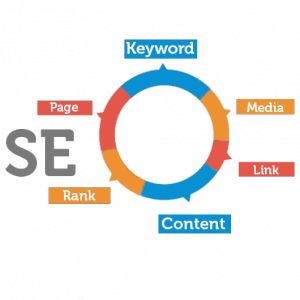 Everyone wants their business' website to appear at the top of search engine results. Search Engine Optimization (SEO) classes are how you can do the work to make that happen.
Even though SEO is constantly evolving, there are many proven, time-tested ways to make your website appear at the top in search results. And they're surprisingly easy to master!
In this Search Engine Optimization class, you will learn the basics of SEO and how to optimize your website to increase web traffic. Taught by local SEO experts, this class will immediately give you valuable information to see an increase visits and time spent on your site.
Upon completion of our SEO classes, you will be able to improve your website using solid SEO techniques. All of our Search Engine Optimization classes include: a reference packet provided by the DWC, one month of technical support, and one year for a free re-take*.
SEO classes are taught in a live format.  You will work with an SEO professional who is using the latest SEO techniques every day.  Search Engine Optimization classes will let you get your questions answered in real-time by a live instructor.
What Can I Create After This Class?
When you complete SEO training, you will be able to:
Drive more customers to your website
Improve your search engine rankings
Develop a comprehensive SEO strategy
Use statistical tools to measure your results
…and more!
*Attended students only. Some restrictions may apply.
How Do I Get Started?
Click on a SEO class below to view schedule and begin registration online or call our office at 970-980-8091. Customized individual or group training sessions are available.
Google Analytics Beginners Class
View Schedule →
An introduction to Google Analytics to strengthen your business marketing initiatives and increase the number of conversions or sales from your website.
SEO Beginners Class
View Schedule →
Learn the best practice of SEO, or Search Engine Optimization, to optimize your website so it ranks higher in search engine result listings. Get started to learn how to factor in an SEO plan into your greater marketing plan in order to maximize how people may find you on search engines.