Home
»
Posts Tagged "Lasso"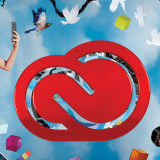 Let's start with the most basic of all selection tools, The Lasso Tool. This is the most talked about and hated tool in the tool bar. But here are some easy tips to make it a little more easy to use.
read more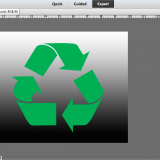 Last time we looked at one of the more magical selection tools available in Photoshop, and we will continue on our journey this week! When you need to change or move a select portion of your image, there are several tools to choose from, and each has their own unique strengths and weaknesses. For this tutorial, I'd like to explore the Lasso tools (there are three variations) and give some examples of when to use them and when not to use them. So saddle up and get your lassos ready! This triad of tools consists of a basic lasso, a polygonal lasso, and a magnetic lasso. Let's give you a brief intro to what makes them different. 1. Basic lasso: selects an area simply based upon where you drag your mouse, kind of like using the pen tool. Except this tool will automatically "close" your selection to make a loop or "lasso", typically with a straight line. 2. Polygonal lasso: selects an area comprised of combined segments of straight lines, based up where you drag your mouse and where you tell it to change direction (or make a "corner"). In case you've forgotten your primary school geometry, a polygon is a 2-dimensional shape with straight sides (e.g. triangle, hexagon). You have to manually close this loop by clicking on your starting point. 3. Magnetic lasso: selects on area based upon the closest edge to where you drag your mouse. The selection line automatically seeks out what it thinks is your desired object (like a magnet), and will "close the lasso" based upon the object's edges. First up, let's delve into the Basic Lasso tool. Here I've created a basic image with a black to white gradient and a green recycling symbol (because who doesn't love recycling?). This is building off of the Magic Wand tutorial, to give you some continuity in learning. You can find the lasso tool icon in the bar on the left hand side of your work area. All three variations are imbedded there and you can toggle back and forth using the alt > right click command (Mac). All the lasso  tools rely on is where you move your mouse (your "pen strokes"), but with the basic lasso it's most pronounced. It's just like drawing freehand, except that the program requires you to close the selection, no matter the shape. So, I can draw anywhere I want on this image, even using crazy lines: The lasso is indiscriminate when it comes to selection: it simply chooses what you tell it to, regardless of the shape, color, texture, or gradient. This makes it great for fine-detail work and for people with a really steady hand! You can use the basic lasso to make custom shapes and also works well if you don't mind zooming way in to get things just right. Sometimes Photoshop can't predict exactly what you want, so a human hand is required. But for this example, let's say I wanted to select the top arrow only out of this image, using the basic lasso: Not so great right? Now, there is a way to fix this, using the Add and Subtract options down there in the bottom second section (see above). These allow me to clean up the edges by adding and subtracting bits (by hand) until I've achieved a smooth edge. But that's a lot of work, and you're in luck because there are better tools for the job! Let's try the same thing with the Polygonal Lasso: It makes very lovely straight lines, but since my desired shape has some curve to it, this...
read more