Stu Crair
Owner / Training Director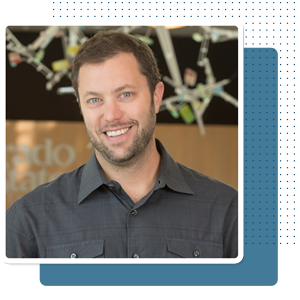 Stu Crair is the owner, founder, and training manager at the Digital Workshop Center.  In 2006, after many years in the adult education and technology industries, Stu started DWC out of his house by offering customized training. Though DWC has grow immensely, Stu remains focused on providing the same customer service and personalized attention as the first days in his home. At DWC, Stu is the "go-to-guy" for technical questions and helps create personalized training plans based on student's skill level, job status, and goals.
Stu has a degree in Information Systems from the University of Maryland at College Park and has over 20 years of experience in higher education, IT, database design, website development, and graphic design. Since 2014, Stu has also been teaching a marketing communications design class at Colorado State University's College of Business. In his class, he focuses on graphic design tools for marketing students by bringing real-world experiences to the classroom.
In his free time, Stu plays drums with a few well-known local bands and plays around town often.  He is passionate about helping others to succeed and enjoys mentoring our other DWC instructors. Stu loves to see our students leave with a spring in their step, armed with new skills to find a new job, advance their current career, or tackle their latest technology issues.
Available Classes Taught by This Instructor
Level 2 – Microsoft Access Intermediate Class
Dates/Times
Information

Mon 9-23-2019
9:00am - 12:30pm
Wed 9-25-2019
9:00am - 12:30pm




Live Classes



Price: $649.00
Space Available: 0 seat(s)
Location: Digital Workshop Center - Ft. Collins - View Map
Classroom: Community Room

Course Closing Date: 9-21-2019
Instructor(s): Stu Crair